2022 Firstdraft Auction now live
Annual art auction returns on site this year, with 200 artworks by diverse talent up for sale.
Words: Charlotte Middleton
Bidding is now open for Firstdraft's week-long 2022 auction, with more than 200 artworks by 175 artists across Australia up for sale.
After two years of lockdown, Firstdraft returns on site in Sydney for its 13th iteration, and punters can bid both in person and online from 11-18 November.
The yearly Firstdraft Auction is one of the largest art fundraising events in Australia, and an annual survey of some of the most exciting art and artists from across the country. A diverse and intergenerational platform, the event enables artists to connect with a passionate community of collectors, while supporting new generations of practitioners.
Alongside emerging talent, this year's auction features work by leading local artists including Amrita Hepi, Angela Tiatia, Ben Quilty, Chun Yin Rainbow Chan, Deborah Kelly, Dennis Golding, Eugenia Lim, Gemma Smith, Hannah Brontë, Joan Ross, Jonny Niesche, Karen Black, Ken Done, Khaled Sabsabi, Mitch Cairns, Nadia Hernández, Paul Yore, Philjames, Samuel Hodge, Thea Perkins, and Tony Albert.
Artists receive commission on the sale of their works, and all profit supports Firstdraft's free exhibitions and provides fees for the hundreds of artists, curators, and writers who participate in their program each year.
The 2022 Firstdraft Auction will end with a free Artists Party from 6–10pm on Friday 18 November, featuring music by Del Lumanta and Wikkid Bandit, and generously supported by Atomic, Four Pillars, Calendar Cheese Company, and Simon Johnson. RSVP here.
2022 Firstdraft Auction Event Details:
11–18 November 2022
Open 11am–5pm 7 days
Firstdraft, 13–17 Riley Street
Woolloomooloo NSW 2011
Find out more at https://firstdraft.org.au/program/firstdraftauction-2022, and start bidding here.
This article was posted 11 November 2022.
Image: 2022 Firstdraft Auction, 11–18 November, Firstdraft, Sydney. Photo: Robin Hearfield.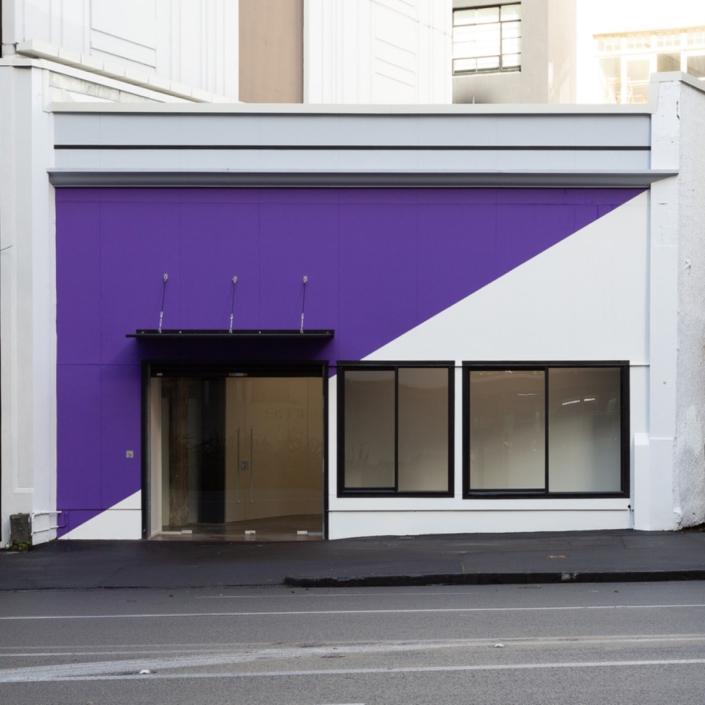 New Zealand-based gallery opens its new space with a bang.
https://artcollector.net.au/wp-content/uploads/2023/05/Jan-van-der-Ploeg-WALL-PAINTING-No.-534-Untitled-2023-Sumer-2-Tamaki-Makaurau.-Photo-Dan-du-Bern.jpeg
1200
1200
Erin Irwin
https://artcollector.net.au/wp-content/uploads/2021/11/Art-Collector-logos-transparency-WHITE-1080x1080px-2.png
Erin Irwin
2023-05-29 10:39:51
2023-05-29 10:39:51
Sumer Comes to Auckland