Albert Namatjira: Wanderer No More
As an artist he won fame and fortune, but as a human being he was denied the most basic civil rights. Judith White profiles the tragic life and haunting art of Albert Namatjira.
BIOGRAPHY
The man known as Albert Namatjira was born to the Aranda people in 1902. His totem was the carpet snake, his father's the flying ant, and he passed their dreamings on to his own sons.
For many years he was Australia's most famous Aboriginal artist – the Hermannsburg camel-boy who had taken up watercolours and won acclaim in the white man's world. More than 40 years after his death, his work continues to be the subject of controversy. Yet so dramatic was Namatjira's life that until recent years its tragedy almost overshadowed the discussion of his work.
Growing up on the Lutheran mission in Central Australia on the banks of the Finke River, he was close to the ancestral lands of his parents. A good student at the mission, at the age of 13 he went bush for six months for his initiation. When he was 18 he again disappeared, this time for two years, to begin married life with his wife Ilkalita, daughter of the ceremonial chief of the Kukatja, known to white society as Rubina. They would have eight children together.
Back at Hermannsburg Albert worked through the savage drought of the interwar years, losing a baby daughter and a brother to the harsh conditions. By the early 1930s he had begun a new craft of decorated mulga plaques – most famously, one to commemorate the pipeline built from Kaporilja Springs. It was constructed with funds raised at an art auction on the initiative of the artist Violet Teague and her sister Una, who had visited the mission and been horrified by the conditions in which the local people lived.
Albert's life was transformed by a visit in 1934 from Rex Battarbee and John Gardner, artists who came to paint in watercolours. He watched them, fascinated. "I can do that," he said. And he could. He began to sign his pictures with two names in the white way, using his father's ancestral name of Namatjira. Watercolour landscapes gave him a legitimate way to express his love of the country – and the chance to find a way out of poverty. "Now I paint more pictures, earn more money. Buy nice things for everybody. Build myself a nice house."
He earned money, with Battarbee as his friend and agent, and sell-out solo exhibitions from 1938 onwards in the eastern states, where interest in Central Australia was growing fast. He achieved fame, becoming the subject of three documentary films, the first Aborigine to be listed in Who's Who, and the first to be presented to the Queen on the royal tour of 1954.
But he never got the house – not the one he wanted, anyway. As an Aborigine he was refused the right to build in Alice Springs. He was also refused a pastoral lease, his fall-back request. He needed permission from the Welfare Department even to leave the Northern Territory.
In 1957 – a decade before Aborigines were finally granted civil rights – Namatjira was granted citizenship for himself and his wife. It did not extend to his children, and was therefore of little use in gaining him a town dwelling. It also opened the door to the culminating tragedy of his life.
As a citizen he was allowed to drink alcohol, which was denied to Aborigines. For the first time in his life, embittered by the treatment of himself and his family, he began to drink. But his overriding kinship obligations meant that he had to share everything with his people, as indeed he had always done, the money from sales of his paintings never lasting long. The camp where he lived at Morris Soak became a place where liquor was available. One night in 1958 a woman was killed there by her husband, and Albert was told by the coroner that he would be jailed for six months if he was caught supplying liquor to fellow Aborigines. Weeks later he was charged with leaving a bottle of grog where a fellow tribesman could find it. In October he was sentenced to jail in Alice Springs. An appeal failed. He served his time in Papunya, a broken man, and died there – not in his beloved Hermannsburg – two months after his release.
Early writings about Namatjira stressed the tragedy of a "wanderer between two worlds". The assumption of even the most sympathetic white observers, such as his first biographer Joyce Batty, was that his tragedy was to have lost his Aboriginal background yet not become part of white society. Experts, from the artist Hans Heysen (an early supporter), to Professor Joseph Burke of the State Gallery in Victoria at the time decried Namatjira's tendency to paint the same scenes again and again in different ways – "pot boilers", Burke called them. Latter-day white critics have added the regret that the artist did not use the visual symbolism of his own culture as later Western Desert artists have done.
Yet there were few alternatives open to Namatjira in his day. Some 12 years after his death, the Papunya community where he died was encouraged by Geoff Bardon to begin using paint to depict traditional symbols, and the great movement of Western Desert art was born. Namatjira always refused to use totems in his work, but there may have been good reasons for this: he had no means of legitimising his use of them.
But artists of the Hermannsburg school which grew up around them, particularly his skin brothers Otto and Edwin Pareroultja, did begin to embody Aboriginal symbols and totems – concentric circles and wavy lines – in their work. "From Namatjira's example," wrote Colin Jack-Hinton in a Northern Territory 1980 exhibition pamphlet, "a whole school of Aboriginal painters, many of them members of his own family and the majority of them related tribally, has sprung up… the personalised watercolour tradition created by Albert Namatjira has been infused with a remarkable degree of traditional Aboriginal symbolism and artistic concept".
By 1984, when the Araluen Arts Centre in Alice Springs held the first serious retrospective, the critical rehabilitation of Namatjira was under way. Patrick McCaughey rejected the characterisation of him as "the Uncle Tom of Aboriginal art". Terence Maloon gave a warm appreciation in The Sydney Morning Herald. Elwynn Lynn wrote in The Australian: "Namatjira's is an optimistic world without dark shades; he caught the warm fragrance of the unsullied air and the serene infinity of the centre… he gives a magical aura to stalwart trees and drifting panoramas. That was because he had an unprecedented ability to select and modify ready-made compositions and endow them with mystery because, for him, it was imbued with tribal tales and memories. In making a western technique entirely his own, he presented his own, his native land, as though it was a refreshing revelation."
THE WORKS, AND WHERE TO FIND THEM
Among public galleries in Australia the Art Gallery of South Australia, the National Gallery in Canberra, the Art Gallery of Western Australia, the Queensland Art Gallery and the Museum and Art Gallery of the Northern Territory based in Darwin have good examples of the artist's work. (Darwin's Ghost Gum is a work of particular originality.) But in some cases, notably New South Wales, his work is poorly represented in public collections because of the lack of understanding of its artistic value at the time. In a seminal article in Nadine Amadio's 1986 book Albert Namatjira: The Life and Work of an Australian Painter, Daniel Thomas, then director of the Art Gallery of South Australia, wrote that his paintings were a way of reaffirming tribal knowledge while showing its beauty to the outside world. "His art, which we perceived in its day as European, is now re-Aboriginalised," he explained. Thomas's essay in the 1992 book The Heritage of Namatjira exposed the way in which gallery directors had judged the artist in the context of white art. Hal Missingham, of the Art Gallery of New South Wales, notoriously said in the 1950s that the Gallery would hang a Namatjira "when he does one good enough".
When they did buy, the galleries tended to go for the more open, spacious hill views, such as the NGA's Western McDonnell Ranges, rather than the totemic depictions of trees and rocks which formed some of his most interesting works, or the poker-worked boomerangs and engravings of the artist's earlier years.
The variety of his work is more evident in the larger private collections, notably that of Rex Battarbee, inherited by his children Gayle Griffiths and Ron Battarbee. It would require another major retrospective, superseding that of 1984, to bring together the best from both private and public collections.
PRICE TRENDS
In his lifetime Namatjira's exhibitions regularly sold out. At the first, in 1938, some works went for as much as six guineas. By 1952, they fetched as much as 150 guineas. By the end of the 1990s sales at auction for the decade totalled $1.9 million, the highest figure for any Aboriginal artist. Record prices, as in so many cases, were reached in the 1980s. The highest for a single work remains the figure of $38,000 for the watercolour Central Australian Ranges with Ghost Gums, sold at Sotheby's in November 1988. The 1990s saw prices dropping off, but by November last year $36,800 was paid at Christie's in Melbourne for a Ghost Gum. Lesser works can still be obtained for around $5,000 to $10,000.
WHAT'S AVAILABLE, HOW TO START COLLECTING
By far the best published source for understanding Namatjira's work is the 1992 book The Heritage of Namatjira. In addition to introductions by editors Jane Hardy and JVS and Ruth Megaw, it contains a number of important essays by specialists which put his life and work in the context of Aranda culture and the wider movement of Aboriginal watercolourists, of which he was a crucial part.
It's worth visiting public galleries to study his much-loved subjects, the ghost gums and the Western McDonnell ranges, Palm Valley and the shadowed hills around Hermannsburg. Good judgement of the works likely to come up at auction may well hang, after all, on a learned respect for the country to which Albert Namatjira was so devoted.
This article was originally published in Art Collector issue 13, JUL – SEP 2000. 
Image: Albert Namatjira, poses in Alice Springs in 1958. PHOTO: FAIRFAX PHOTO LIBRARY.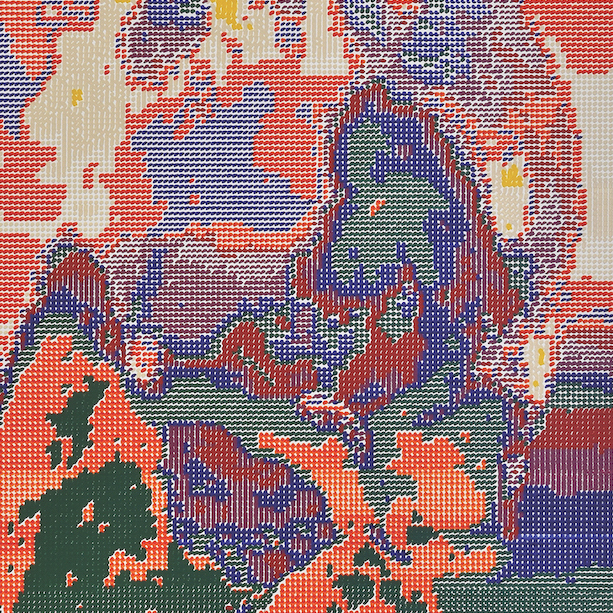 Those artists who have recently taken their practice somewhere different.
https://artcollector.net.au/wp-content/uploads/2021/05/Simon-Ingram_2020_Stonewall-Alp-Cliff_oil-on-canvas_900x800mm-1.jpeg
613
613
Zeyneb Mohammed
https://artcollector.net.au/wp-content/uploads/2021/04/AC_logo_2.png
Zeyneb Mohammed
2021-05-03 11:29:45
2021-05-06 11:57:57
New Directions: Simon Ingram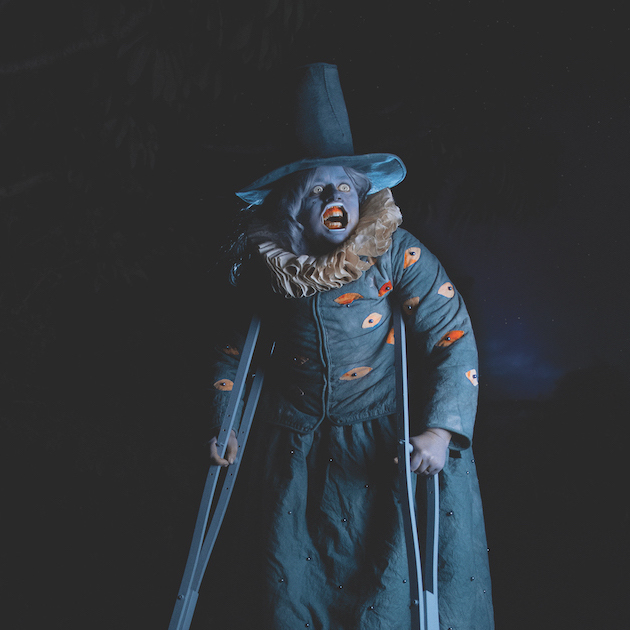 Those artists who have recently taken their practice somewhere different.
https://artcollector.net.au/wp-content/uploads/2021/05/3.-Katy-B-Plummer-THE-SEA-AND-THE-SHAPE-2020-2.jpg
630
630
Zeyneb Mohammed
https://artcollector.net.au/wp-content/uploads/2021/04/AC_logo_2.png
Zeyneb Mohammed
2021-05-03 11:23:18
2021-05-06 11:54:51
New Directions: Katy B Plummer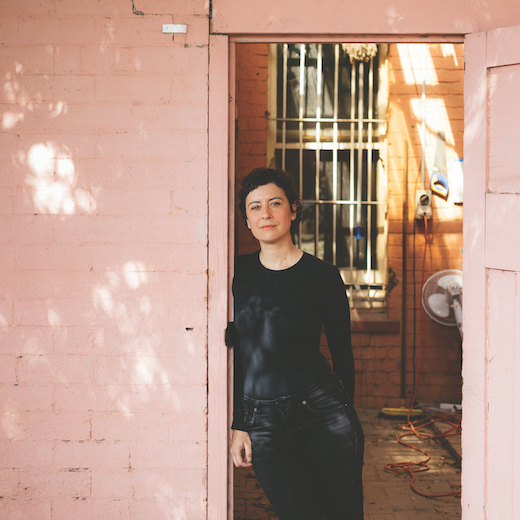 Our writers look at the artists who have caught the attention of collectors in the past year and achieved sell-out shows.
https://artcollector.net.au/wp-content/uploads/2021/04/JelenaTeleki_Nov2020_credit_JacquieManning-5-copy.jpg
520
520
MaddyMatheson
https://artcollector.net.au/wp-content/uploads/2021/04/AC_logo_2.png
MaddyMatheson
2021-04-15 12:26:01
2021-04-15 13:17:17
Collectors Love: Jelena Telecki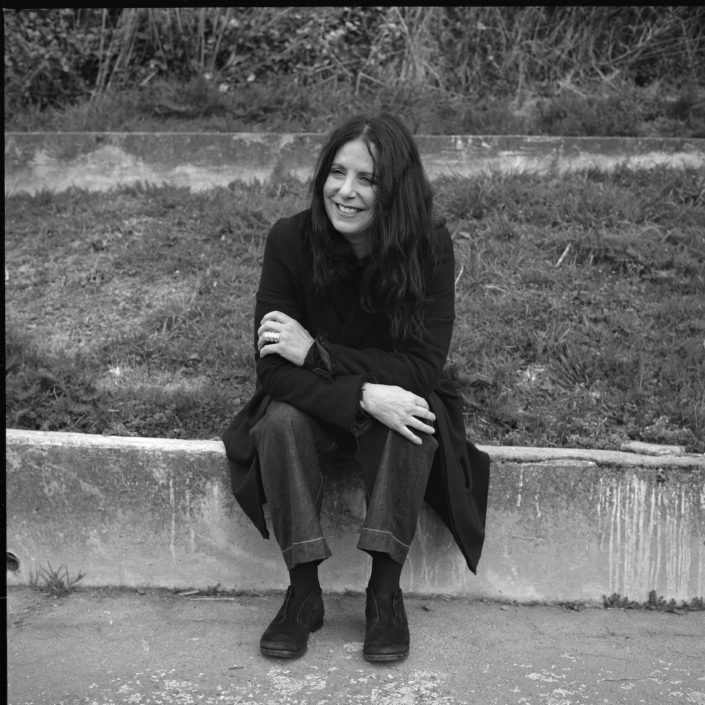 A defining feature of Marie Le Lievre's work is her ability to masterfully blend colour across multiple layers, creating a hypnotic visual depth in every painting.
https://artcollector.net.au/wp-content/uploads/2021/04/ps.img297-1.jpg
1200
1200
Zeyneb Mohammed
https://artcollector.net.au/wp-content/uploads/2021/04/AC_logo_2.png
Zeyneb Mohammed
2021-04-09 14:54:26
2021-04-14 12:16:14
Artist Profile: Marie Le Lievre
Based on a life lived between two worlds, Jumaadi's works speak a language we all understand, drawing deeply from the well of common humanity.
https://artcollector.net.au/wp-content/uploads/2021/04/ps.JumaAdi_ACMag_August20_credit_JacquieManning-8-2.jpg
1200
1200
Zeyneb Mohammed
https://artcollector.net.au/wp-content/uploads/2021/04/AC_logo_2.png
Zeyneb Mohammed
2021-04-09 14:28:17
2021-04-14 12:12:04
Artist Profile: Jumaadi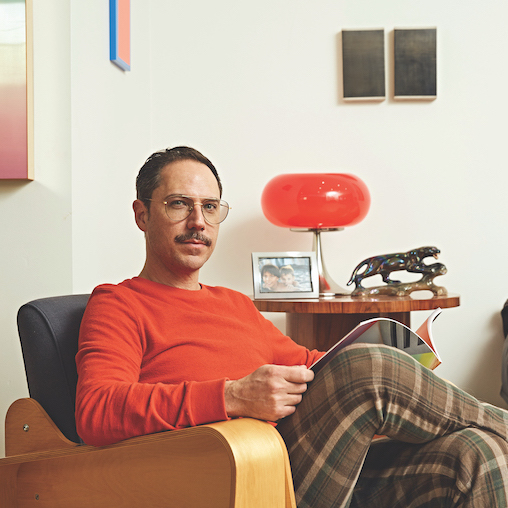 Jonny Niesche's eternal search for ways to heighten the materiality and dynamism of his practice led him away from oil on linen, via glitter, towards something entirely experimental.
https://artcollector.net.au/wp-content/uploads/2021/04/014-JONNY.jpeg
508
508
Zeyneb Mohammed
https://artcollector.net.au/wp-content/uploads/2021/04/AC_logo_2.png
Zeyneb Mohammed
2021-04-09 13:51:27
2021-04-14 12:05:41
Artist Profile: Jonny Niesche