Medium / category: All mediums
Requirements: Entrants can submit a work of any medium, with size restrictions
Eligibility: Entry is restricted to Australian citizens and permanent residents who are aged 16 years and above, and who have resided in Australia for at least 12 months
Associated institutions: Wyndham Art Gallery
Wyndham Art Gallery established the Wyndham Art Prize in 2015. It has become one of the largest prizes, in terms of the number of artists shortlisted for exhibition, in the country. Each year the artists are shortlisted by Wyndham Art Gallery curators and the judging is done by independent curators and art professionals.
Previous winners of the Wyndham Art Prize are David Sequeira (2015), Katjarra Butler (2016), Tina Barahanos (2017), Camille Hannah (2018), wāni toaishara (2019), Amala Groom (2020), Gideon Wilonja (2021) and Lilah Benetti (2022).
Entry is restricted to Australian citizens and permanent residents who are aged 16 years and above and who have resided in Australia for at least 12 months. Wyndham Art Prize 2022 winners are able to enter the competition but are ineligible for any of the prizes. Council staff, Councillors, judges and their immediate families are not eligible to enter. Entrants aged under 18 years of age must obtain their parent or guardian's consent to enter this competition.
To be eligible for the Local Emerging Artist Prize, you must: (a) be a resident of Wyndham; (b) be 5 years or less into their professional practice as an artist; and (c) not be a previous Wyndham Art Prize winner in any category.
Maximum two artworks per entrant that have been completed after 1 February 2018, and be available for display at the Wyndham Art Gallery between 16 August 2023 until 22 October 2023. The works must be no larger than 1.5m x 1m in dimension, weigh no more than 10 kilograms, and be professionally prepared for hanging and/or installation.
Awards:
Major prize in the open category of $15,000
LEAP (Local Emerging Artist Prize) of $5,000
The People's Choice Award of $2,500
This year's Wyndham Art Prize judges include Jason Smith, Director and CEO of Geelong Gallery, Nicole Durling, Executive Director at Craft Victoria and Gail Harradine, Curatorial Manager at Koorie Herritage Trust.
Open for Entries: Entries open now and close 16 June 2023
Awards Exhibition: 17 August – 29 October 2023 at Wyndham Art Gallery, Victoria
To enter or find out more, visit the visit the Wyndham Art Prize's website here.
For further information, check out their socials on Instagram.
Image: Wyndham Art Gallery, Wyndham Art Prize, 2022. Installation image 2022 Wyndham Art Prize. Courtesy: the artists and Wyndham Art Prize.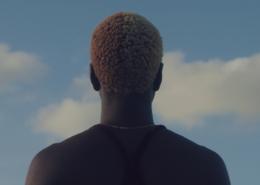 https://artcollector.net.au/wp-content/uploads/2023/05/Benetti-Lilah-More-like-a-river-potrait-resized.jpg
1200
1200
Erin Irwin
https://artcollector.net.au/wp-content/uploads/2021/11/Art-Collector-logos-transparency-WHITE-1080x1080px-2.png
Erin Irwin
2023-05-23 06:50:47
2023-05-23 06:57:38
Wyndham Art Prize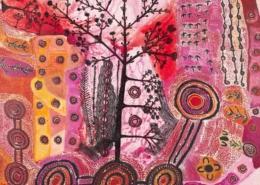 https://artcollector.net.au/wp-content/uploads/2022/12/Telstra-NATSIAA-copy.jpg
647
647
Camilla Wagstaff
https://artcollector.net.au/wp-content/uploads/2021/11/Art-Collector-logos-transparency-WHITE-1080x1080px-2.png
Camilla Wagstaff
2022-12-20 16:30:11
2022-12-20 16:30:11
Telstra National Aboriginal & Torres Strait Islander Art Awards (NATSIAA)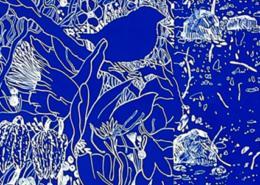 https://artcollector.net.au/wp-content/uploads/2022/12/Sunshine-Coast-.jpeg
427
427
Camilla Wagstaff
https://artcollector.net.au/wp-content/uploads/2021/11/Art-Collector-logos-transparency-WHITE-1080x1080px-2.png
Camilla Wagstaff
2022-12-20 16:28:26
2022-12-20 16:28:26
Sunshine Coast Art Prize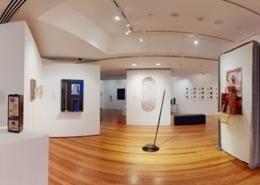 https://artcollector.net.au/wp-content/uploads/2022/12/STILL-National-Still-Life-Award.jpeg
315
315
Camilla Wagstaff
https://artcollector.net.au/wp-content/uploads/2021/11/Art-Collector-logos-transparency-WHITE-1080x1080px-2.png
Camilla Wagstaff
2022-12-20 16:27:18
2022-12-20 16:27:18
STILL: National Still Life Award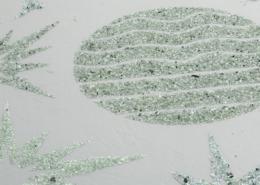 https://artcollector.net.au/wp-content/uploads/2022/12/Samstag-International-Visual-Arts-Scholarships.jpeg
585
585
Camilla Wagstaff
https://artcollector.net.au/wp-content/uploads/2021/11/Art-Collector-logos-transparency-WHITE-1080x1080px-2.png
Camilla Wagstaff
2022-12-20 16:22:04
2022-12-20 16:22:04
Samstag International Visual Arts Scholarships