Brisbane portrait prize winner announcement leaves audiences divided
Darren McDonald has taken out the $50,000 Lord Mayors Prize with his winning work Like a Bridge, a contemporary take on portraiture.
'An image is a sight which has been recreated or reproduced … which has been detached from the place and time in which it first made its appearance …'- Ways of Seeing (1972).
Darren McDonald's artwork Like a Bridge has taken out the $50,000 Lord Mayors Prize, leaving audiences divided, calling into question– what constitutes a portrait?
Some have gone as far as labelling McDonalds piece as 'an insult to portraiture artists' while others disagree, feeling inspired by the piece, which was painted in just one sitting.
Described as a "brave" work by Brisbane Portrait Prize Chief Judge Dr Lisa Slade, despite the criticism, says she was captivated from the moment she laid eyes on the work.
"This artwork spoke to me immediately. There was a sense to which there was no looking back once I saw this work," Dr Slade said.
With a 'getaway car ready to go' after the winner was announced, Dr Slade said she had anticipated the feedback would be less than positive.
Brisbane Portrait Prize Director Anna Reynolds said, "this year's winning work was a win for art and a win for humanity."
The work is a portrayal of the artist's mother dressed in yellow, holding an instrument – in a Chagall-like composition- as she floats away into a lavender spacelessness. The contention lies with the minimally detailed figure, whose physical identity is ambiguous, however considerably imbued with the essence of the subject. This is "a well-respected artist who's not afraid to push the boundaries," said Reynolds. The artist's inspiration behind the work was met with his need to capture his mother's love of music and the arts, who now resides at an aged care home in Burpengary.
"Art is like music, in that not everyone likes the same thing. But we should respect the rigour and experience of the judges and have a respectful and informed discussion."
The public have been encouraged to head to the website and cast their vote in the Courier-Mail's People's Choice Award for a chance to have their say.
The Brisbane Portrait Prize finalist's exhibition is on at Brisbane Powerhouse until October 30 and voting closes for The Courier-Mail People's Choice Award on October 13.
This article was posted 12 October 2022.
Image: Installation view of the winning recipient Darren McDonald's work Like a Bridge, 2022. Courtesy: the artist and Brisbane Powerhouse.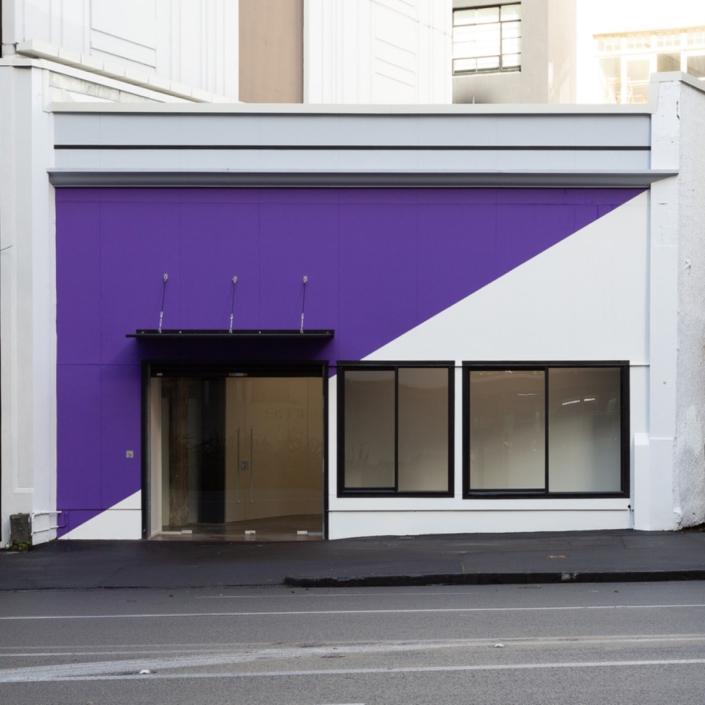 New Zealand-based gallery opens its new space with a bang.
https://artcollector.net.au/wp-content/uploads/2023/05/Jan-van-der-Ploeg-WALL-PAINTING-No.-534-Untitled-2023-Sumer-2-Tamaki-Makaurau.-Photo-Dan-du-Bern.jpeg
1200
1200
Erin Irwin
https://artcollector.net.au/wp-content/uploads/2021/11/Art-Collector-logos-transparency-WHITE-1080x1080px-2.png
Erin Irwin
2023-05-29 10:39:51
2023-05-29 10:39:51
Sumer Comes to Auckland