Collector Profile: Ten Cubed
Ten Cubed is an exhibition space with a philanthropic twist. Helen McKenzie meets the team behind this new model for collecting contemporary art.
Words: Helen McKenzie
Photography: Zan Wimberley
After twenty years in retail jewellery design Dianne Gringlas is adapting her artistic eye to contemporary art and the establishment of a unique collection, with a unique goal. Ten Cubed swung open its door in March this year revealing a superb gallery fit out by architect Ron Unger and a carefully curated show by Alasdair McLuckie.
McLuckie's show was the first for the Ten Cubed Collection that Gringlas, with advice from her sister- in-law, retired QC Ada Moshinsky, have put together with the intention to collect in depth the work of ten Australian or New Zealand artists over ten years. In addition to McLuckie six other artists have been selected to date: Tim Silver, David Rosetzky, Daniel Von Sturmer, Johathan Delafield Cook, Pat Brassington, David Wadelton.
An admirer of White Rabbit gallery in Sydney, Gringlas looks upon the Ten Cubed mission as a form of philanthropy. Moshinsky takes up the story of the collection's beginnings, "prior to 2010 we both collected privately. Respectively, we decided that it was not really enjoyable or meaningful and came up with the concept of making a private/public gallery. We both agree that art should be shown and we did not want to store it. To make it challenging we limited ourselves. We wanted to make it harder, more focused, we didn't want a smorgasbord collection. We wanted an in depth collection."
Each artist's work will hang for three months, Gringlas says: "we want a mixture of media as there will be only three exhibitions a year. Each time you come in we'd like the gallery to look very different, sometimes featuring photography, sculpture, or large video art." Moshinsky says the work has to be "contemporary, challenging and not predictable. You walk into the gallery and have a wow factor. What we want to achieve in ten years (2010-2020) is to have ten artists that we have at least ten works by – in other words in depth." Forming relationships with artists is not one of their motivations. Gringlas says, "we only buy through art galleries, we don't go to the artist's homes and they don't show us anything privately."
Gallery manager Adam Siddaway is running educational programs in conjunction with Monash University's MUMA gallery. Siddaway says: "because we are neither commercial nor public we are not beholden to anyone. It is not about the arts worth, only what it is artistically worth; we are a step divorced from the commercialisation of an artwork, rather than it being an object of commodity it truly is an object of art. We are a completely unique concept."
Looking beyond 2020 elicits a burst of laughter from all. Gringlas feels the gallery and collection is in its infancy and is concentrating on the near future with plans to share works and shows with regional galleries. Similarly Siddaway would like to develop and expand the educational possibilities. Moshinsky tackles post 2020, "our satisfaction will be that at the end of 10 years we have collected the works of ten artists in depth and hopefully of a calibre that any public gallery would want. Either we will donate them to a public gallery, or if we've had enough we will put the collection on the market. We hope that won't happen. Dianne's four children might want to take it on for another ten years; starting again with another ten artists."
This article was originally published in Art Collector issue 66, OCT-DEC 2013.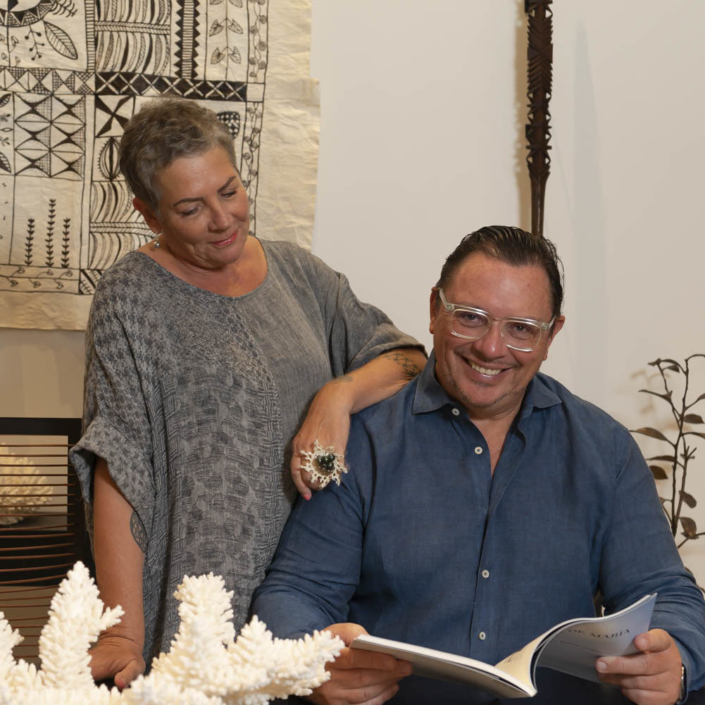 The emotional and personal connections to the art in their Auckland home speak strongly to the way Rose and John Dunn approach life.
https://artcollector.net.au/wp-content/uploads/2020/07/DSC03229.jpg
1001
1001
Rosy Leake
/wp-content/uploads/2019/02/Art-Collector-Magazine-Online.jpg
Rosy Leake
2020-07-17 11:27:20
2020-07-26 13:50:37
Collector Profile: Heart, Mind & Soul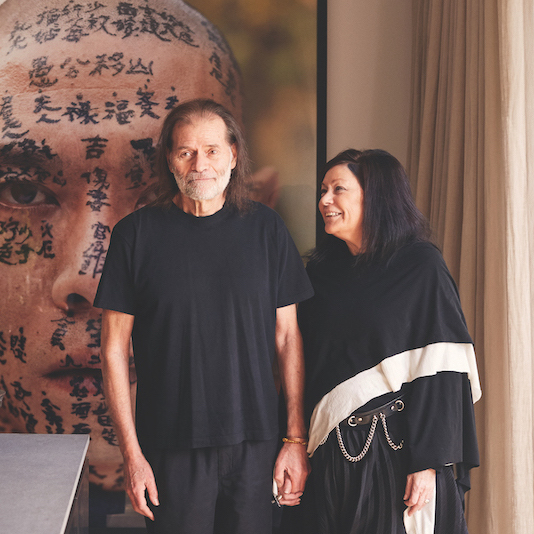 Known for boosting the careers of countless artists, Gene Sherman remains one of Australia's most formidable cultural advocates. Unsurprisingly, she and her husband Brian are also voracious art collectors.
https://artcollector.net.au/wp-content/uploads/2019/12/Gene-Sherman-portrait-copy.jpg
534
534
Camilla Wagstaff
/wp-content/uploads/2019/02/Art-Collector-Magazine-Online.jpg
Camilla Wagstaff
2019-12-18 13:47:21
2019-12-18 13:47:21
Gene and Brian Sherman: The Whole Picture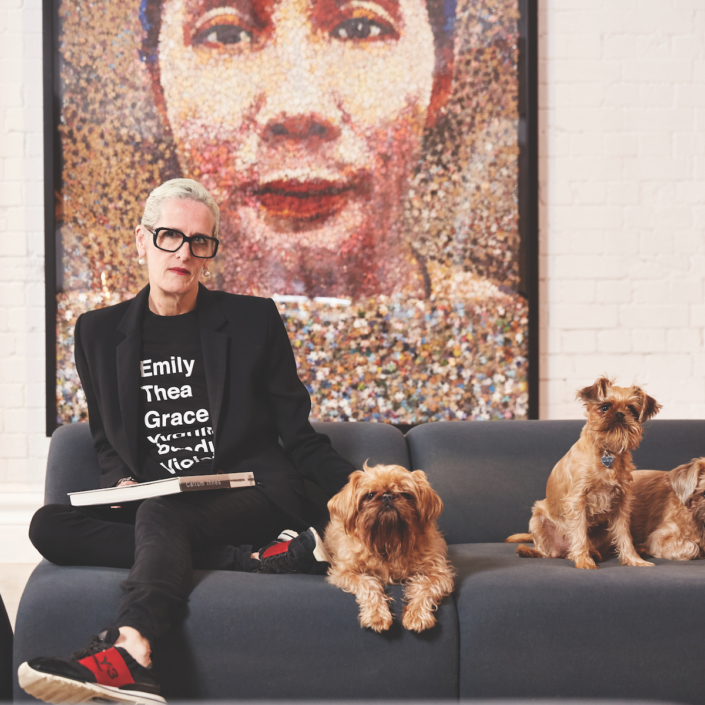 You'd be forgiven for mistaking the home of collector Sue Cato for a top Australian art institution.
https://artcollector.net.au/wp-content/uploads/2019/09/AC-SUE-CATO_067-TIFF.jpg
1200
1200
Rosy Leake
/wp-content/uploads/2019/02/Art-Collector-Magazine-Online.jpg
Rosy Leake
2019-09-27 15:00:22
2019-09-27 15:00:22
Sue Cato: Level Up