Denise Green: Poetic Logic
The four-decade practice of New York-based abstractionist Denise Green incorporates photographic as well as drawn and painted elements.
Words: Ingrid Periz
Photography: Jason Wyche
Denise Green is feeling a little panicked. After 40 years in her Tribeca studio, the Melbourne-born painter is moving, forced out by Manhattan's ongoing redevelopment boom. A New Yorker since 1969, when she relocated from Paris, Green has witnessed the city's changing fortunes – she lived through the dangerous grime of seventies Soho and saw the collapse of both towers on 9/11 – along with the wax and wane of serious painting.
"Panicked but exhilarated," she corrects, and noting the efflorescence of museum exhibitions devoted to contemporary painting along with the buzz around the New York-Brooklyn painting scene, she adds: "I hear a lot of people say it's a good time for painting." Green recently returned from a European trip where she met with curators and dealers. After several shows in Germany and Italy in 2015, her work will be included in Belgium's Museum Dhondt-Dhaenens' Biennale of Painting later this year. She also revisited the Ardennes, site of the Battle of the Bulge in World War II, and an important inspiration for a body of recent work that incorporates photography. And, in addition to finessing the details of a new studio while packing up an old one, she is also preparing for an exhibition at Sydney's Gallery 9 along with 2016 and 2017 shows at the University of Queensland Art Museum and at Heide Museum of Modern Art. With all this activity she admits: "I feel odd. In the 1980s I'd spend all day painting … and now, that's changed. I certainly paint but I have so many other distractions."
Green's work first gained critical attention when it was included in two 1978 exhibitions, the Guggenheim's Young American Artists and the Whitney's New Image Painting. Her simplified forms against monochrome backgrounds displayed a painterly intelligence aware of minimalism and conceptualism. At the same time these forms carried a density of meaning – opaque, personal, resonant – that owed much to Green's graduate studies with Mark Rothko. As she put it in an interview for the Guggenheim exhibition catalogue, the images function like "vessels which carry emotions and ideas". Over the decades Green has retained this format while developing a repertoire of shapes that could be called her own – among them the amphora, the house, the fan – and she remains committed to the expressive possibilities of abstract painting. Her goal is not simply formal; she aims to create work capable of encapsulating emotional states. Reviewing her solo show at Sundaram Tagore Gallery last year, David Cohen, the New York critic/curator and founder of artcritical.com noted the continuity of Green's longstanding interest in the visual sign, memory and representation and how this had led her into "highly subjective, often symbolist pathways" obedient to "a poetic logic".
Through the 1980s Green maintained a regular schedule of shows in Australia and the United States, while two residencies in India would prove hugely important to her thinking. As the decade turned, Green intuited a shift in the support system for painting in New York with the dominance of photo-based theoretical work on the one hand, and the perturbations of the globalising art market on the other. She began actively seeking a European audience while developing a critical apparatus for her own work and abstract painting more generally. In a range of essays, and eventually a 2005 book, Metonymy in Contemporary Art: A New Paradigm, she combined art-critical and philosophical approaches from European and non-Western traditions in order to understand painting as a fusion of inner states, or subjectivity, and outer form. Her European outreach bore fruit. A retrospective organised by New York's MoMA PS1 in 1999 toured half a dozen European venues.
Despite Green's long tenure in New York, Australia remains important to her self-identity and her thinking. She explains: "My first ideas about art were shaped in Australia and that remains part of my identity, a really important part." In Denise Green: An Artist's Odyssey (2012), a multi-authored biography, she recalls Daniel Thomas taking her to Ku-ring-gai Chase outside Sydney to see Indigenous rock art on her first return trip and realising "something is happening here that's not happening in contemporary western art". Her time in India strengthened this connection, particularly as she developed her own arguments about abstraction and inner states. "When I re-discovered the rock engravings at Ku-ring-gai, I knew that I had absorbed something from Aboriginal art. I only figured out what that something was beginning in 1987 after my residencies in India. I don't see myself as a European with an enlightenment tradition, but in an Eastern tradition, a philosophical tradition in India that could be extended to abstract art."
Green has produced suites of paintings prompted by trauma – the 9/11 attack, the death of her mother, the Allied bombing of Dresden – and in her quest for an appropriately resonant formal vocabulary she recently began incorporating photography with painting and drawing. Several of these photo-collages, where Green modifies the photograph through layered vertical strips of abstract drawing, will be on view in her forthcoming exhibition at Sydney's Gallery 9, along with paintings using her familiar fan motifs. Bendigo Light and Bendigo Trees acknowledge a part of Victoria Green remembers travelling through by train as a child; formally they recall views through railway carriage windows and their dissolution in reflection. In Saar Elegy Loop, a photograph of the eponymous German river loop is flanked by abstract drawings that can suggest aerial bombardment; the area's fate in World War II. This interest in intergenerational trauma fuels Green's most recent, ongoing body of work where she uses contemporary photographs of the Ardennes. Although their battleground history is now invisible, Green is drawn to them for what might be called their immanent meaning. On her recent European trip she revisited the Ardennes site with a familiar guide who showed her the remnants of the Siegfried Line, the infamous system of German fortification that she tells me is disappearing from the landscape. What she will make of these photographs remains to be seen, but their resonance in the current climate of European border battles is clear. As "vessels which carry emotions and ideas," photographs are both more and less precise than a painted image but worked through Green's hands, they may become part of abstraction's fusion of inner states and outer form.
This article was originally published in Art Collector issue 76, APR–JUN 2018.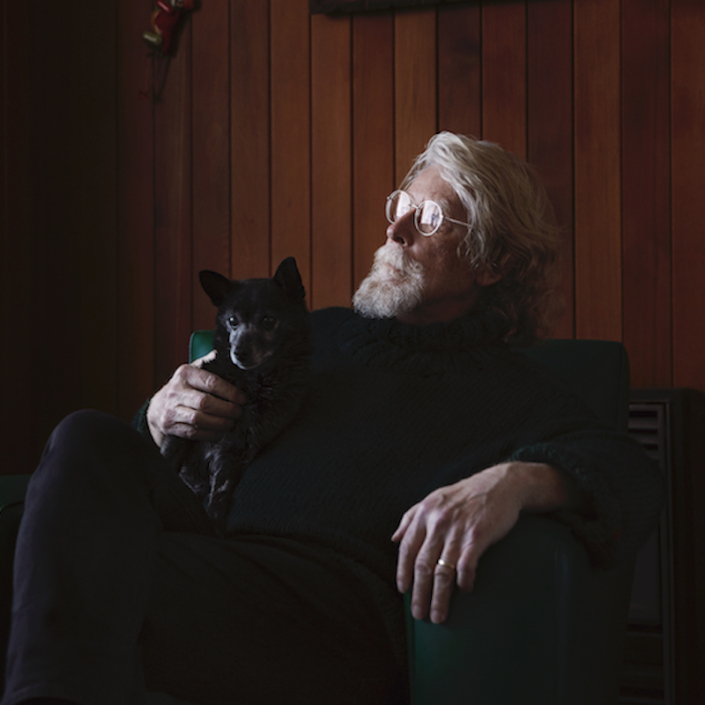 Beneath Michael Vale's theatrical chaos are the accomplished creations of a highly organised, professional practitioner.
https://artcollector.net.au/wp-content/uploads/2020/10/Michael-Vale-copy.jpg
800
800
MaddyMatheson
/wp-content/uploads/2019/02/Art-Collector-Magazine-Online.jpg
MaddyMatheson
2020-10-08 15:03:52
2020-10-08 15:03:52
Michael Vale: Michael in the Madness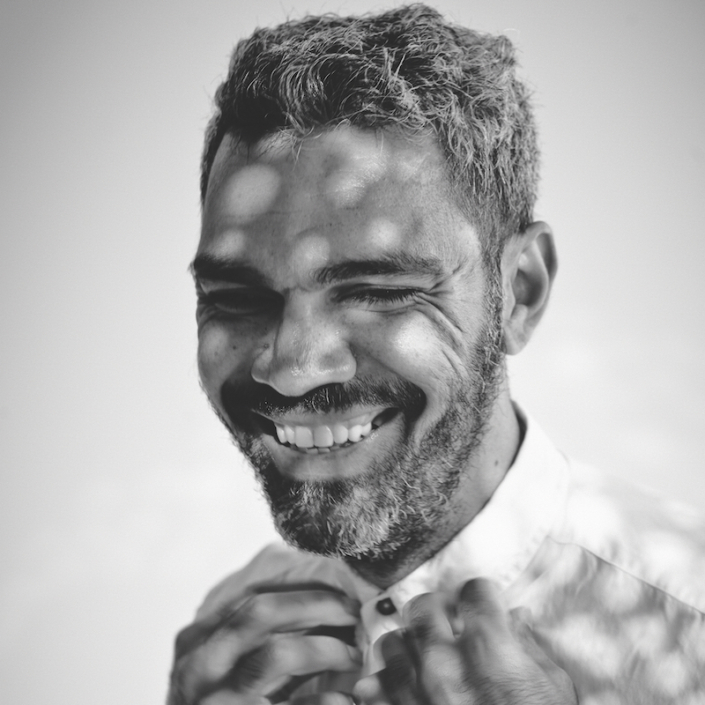 Daniel Boyd reframes Australia's foundational myths as an ongoing history of Aboriginal survival and resistance.
https://artcollector.net.au/wp-content/uploads/2020/10/Daniel-Boyd-copy.jpg
800
800
MaddyMatheson
/wp-content/uploads/2019/02/Art-Collector-Magazine-Online.jpg
MaddyMatheson
2020-10-08 14:38:16
2020-10-08 15:25:55
Daniel Boyd: Into focus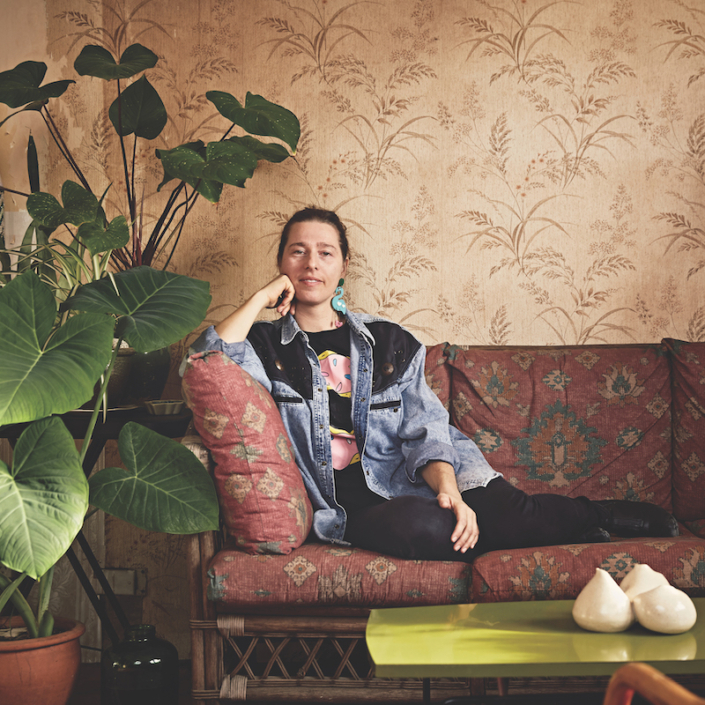 Cigdem Aydemir's practice dissects what it means to be Muslim. Her latest work explores connections to the veil and hair.
https://artcollector.net.au/wp-content/uploads/2020/10/Cigdem-copy.jpg
800
800
MaddyMatheson
/wp-content/uploads/2019/02/Art-Collector-Magazine-Online.jpg
MaddyMatheson
2020-10-08 14:17:48
2020-10-08 15:12:18
Cigdem Aydemir: Beyond the veil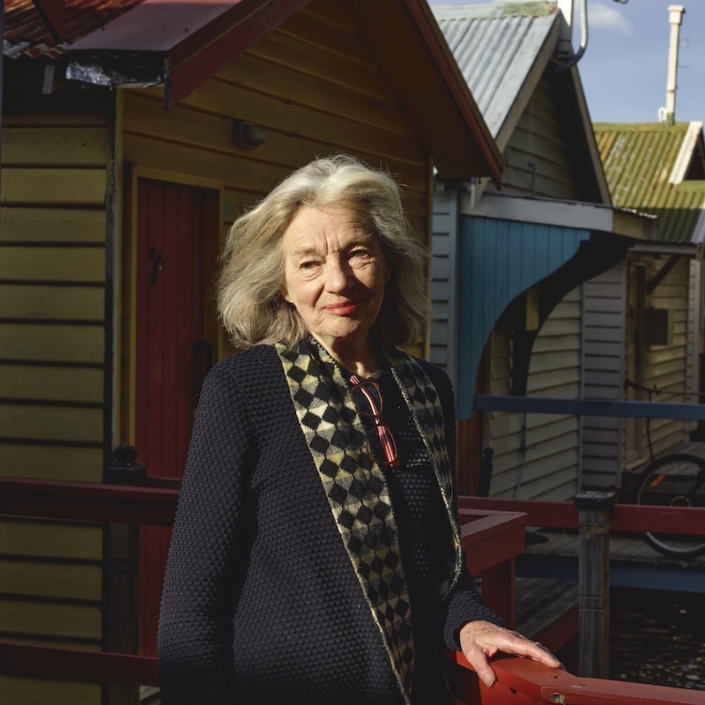 Pat Brassington has established herself as one of the most important Australian artists working today.
https://artcollector.net.au/wp-content/uploads/2020/10/Pat-Brassington-copy.jpg
800
800
Camilla Wagstaff
/wp-content/uploads/2019/02/Art-Collector-Magazine-Online.jpg
Camilla Wagstaff
2020-10-08 13:39:13
2020-10-08 15:09:50
Pat Brassington: Something beautiful & its antithesis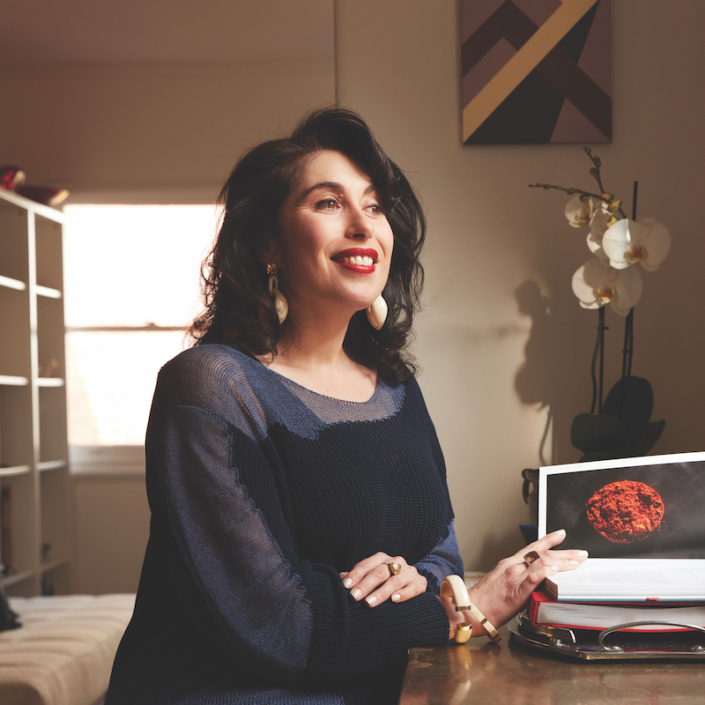 Samara Adamson-Pinczewski found in Abstraction a partner for life.
https://artcollector.net.au/wp-content/uploads/2020/09/ArtCollectorSamaraAdamsonPinc-0426.jpg
800
800
Camilla Wagstaff
/wp-content/uploads/2019/02/Art-Collector-Magazine-Online.jpg
Camilla Wagstaff
2020-09-30 13:01:31
2020-10-08 15:24:24
Samara Adamson-Pinczewski: Getting into Shape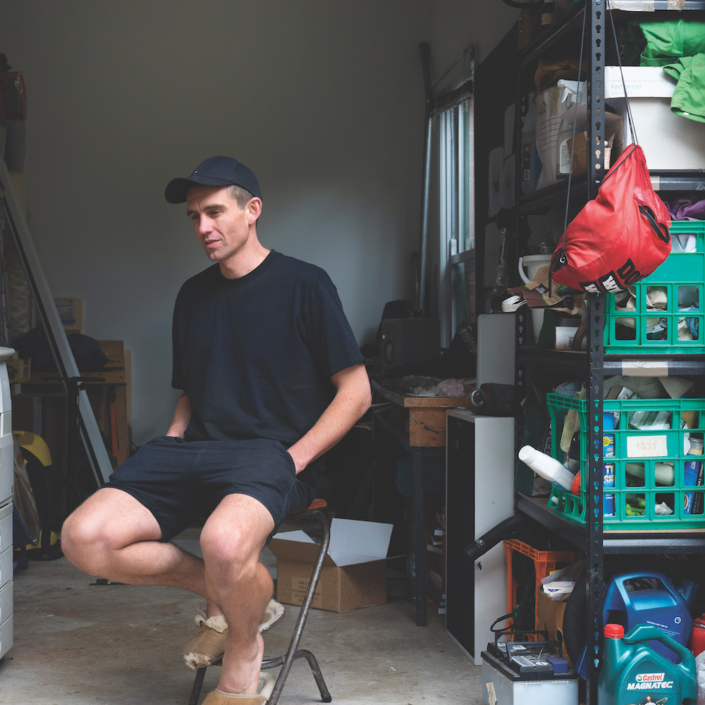 In the go-go-go of our everyday lives, artist Jamie O'Connell asks, will we ever be able to stop?
https://artcollector.net.au/wp-content/uploads/2020/07/20200227_8770-copy.jpg
1000
1000
Rosy Leake
/wp-content/uploads/2019/02/Art-Collector-Magazine-Online.jpg
Rosy Leake
2020-07-20 15:50:23
2020-07-20 15:52:03
Jamie O'Connell: 23-Hour Party person