Desert Mob celebrates 30 years
From September to October 2021, Mparntwe Alice Springs plays host to the 30th anniversary of one of the country's foremost Aboriginal art and cultural events.
Words: Charlotte Middleton
30 years since first bringing together the art and culture of Aboriginal desert artists, Desert Mob kicks off its 2021 iteration this week, on 10 September.
The official opening, exhibitions, MarketPlace and associated events across Mparntwe Alice Springs present an opportunity to hear artists' voices, stories of resilience and strength, and witness the force and dynamism of Aboriginal desert art over the past three decades.
Since its inception in 1991 with 13 art centres and groups hosted at the Araluen Arts Centre, the annual event has witnessed enormous growth. In 2021, the exhibition spans three galleries and features artists from 32 art centres across Arrernte Country, the Western Desert, Martu Country, Aṉangu Pitjantjatjara Yankunytjatjara Lands, Ngaanyatjarra Lands, Spinifex country, the Barkly and Alyawarr Country.
This year, the Araluen Arts Centre will also present a special retrospective exhibition to run alongside the annual Desert Mob exhibition.
Arrente man and Minister for Arts, Culture and Heritage, the Hon Chansey Paech MLA said: "Desert Mob has created a legacy; the special coming together in Mparntwe continues, as a place for artists' families, an intergenerational gathering and exchange, and for audiences to listen to and share in one of the most significant art movements and the strongest expressions of First Nations culture in the world."
The nearly 250 works by new, emerging, and established artists across many art forms featured in the exhibition will all be available to purchase, with proceeds going directly back to the artists, their art centres and communities.
Officially opening at 5pm on 10 September and launching online at 9am on 11 September, the Desert Mob 30 continues until 24 October.
A highlight of the opening weekend is the Desert Mob MarketPlace, taking place on Saturday 11 September from 10am to 2pm at the Araluen Arts Centre and online. The large, affordable art market brings together works from across central Australia spanning the mediums of painting, punu, ceramics, Tjanpi weaving, sculpture, clothing, jewellery and more, with a price cap of $1,000.  
Expressing the value and importance of Desert Mob within the community, artist Marlene Rubuntja said: "This is our place. This is our pmara (home). We feel like our art is in our own homes when we see it hanging at Desert Mob."
KEY DATES:
Mob Official Opening: Friday 10 September, 5pm
Mob Exhibition: 10 September – 24 October
Mob Market Place: Saturday 11 September, 10 am – 2pm
Mob Online: From Saturday 11 September, 9am on the Desert Mob website.
This article was originally published 7 September 2021.
Image: previous Desert Mob exhibition. Courtesy: Desert Mob.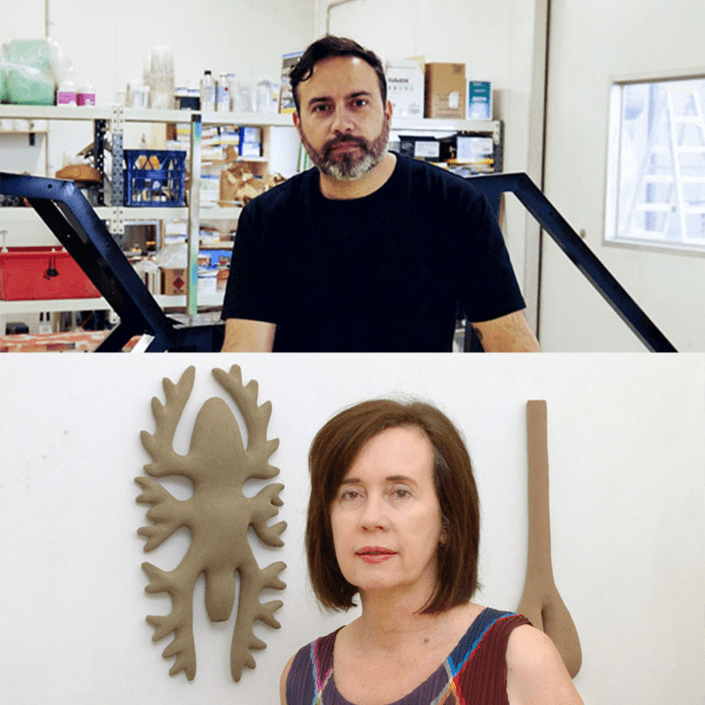 Two celebrated Australian artists receive Mordant Family/Australia Council Affiliated Fellowship at American Academy, Rome.
https://artcollector.net.au/wp-content/uploads/2022/09/news.png
1080
1080
Charlotte Middleton
https://artcollector.net.au/wp-content/uploads/2021/11/Art-Collector-logos-transparency-WHITE-1080x1080px-2.png
Charlotte Middleton
2022-09-14 14:20:05
2022-09-14 14:20:05
Reko Rennie and Angela Valamanesh honoured with international fellowship