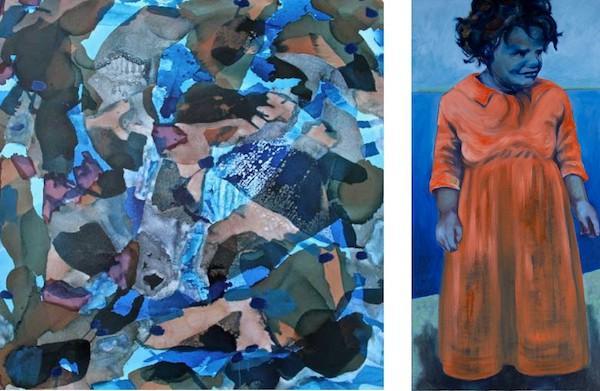 Fox Galleries proudly presents the confluence of two distinguished female painters: Jane Giblin & Bec Juniper.
In their own way, both Giblin and Juniper break the surface of the core; sticky mixtures of minerals, inks, pigments, and paints that behave more like spidery networks, unwieldy and decentralised. Moved by expression through materiality, space and concepts emerging from the cultural and physical outskirts of Australia.
Jane Giblin is emergent with luminescent portraits and animals steeped in the personal, precious, and sometimes conflicted layers of colonial Tasmanian history.
The esteemed topographical field paintings are where Western Australian Bec Juniper has found her edge, plummeting her audience into mesmerising aerial landscapes.
Abundant with the dynamic mechanisms of contemporary art consciousness, both Giblin and Juniper syphon their practices through local interactions and information to achieve artistic individuation within the bellow of the periphery.
Exhibition opening Saturday 6 Augus,t 3 – 5pm