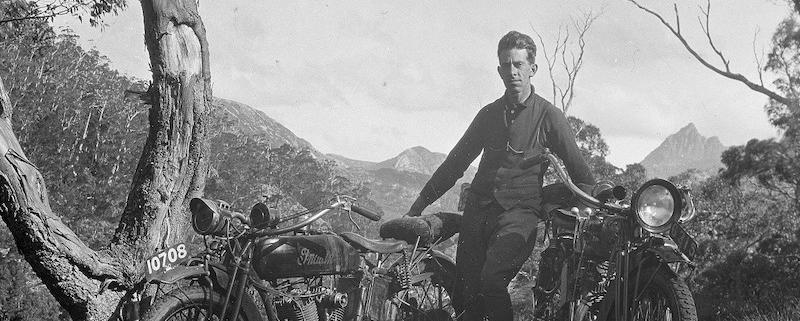 Although H J King's photographs are more commonly seen than you might realise, the photographer himself is less well-known. In this exhibition we explore the man behind the camera, who was H J King?
Herbert John ('H.J.') King (1892–1973) ran a bicycle and motorcycle shop with his family in Launceston, and used motorcycles, cars and aircraft to reach many inaccessible parts of Tasmania.
He was an extremely talented amateur photographer, and used his photographs to document his outdoor explorations. He experimented with photographic processes, won prizes for his black and white photographs, and took some of the earliest Australian examples of civilian aerial photography.