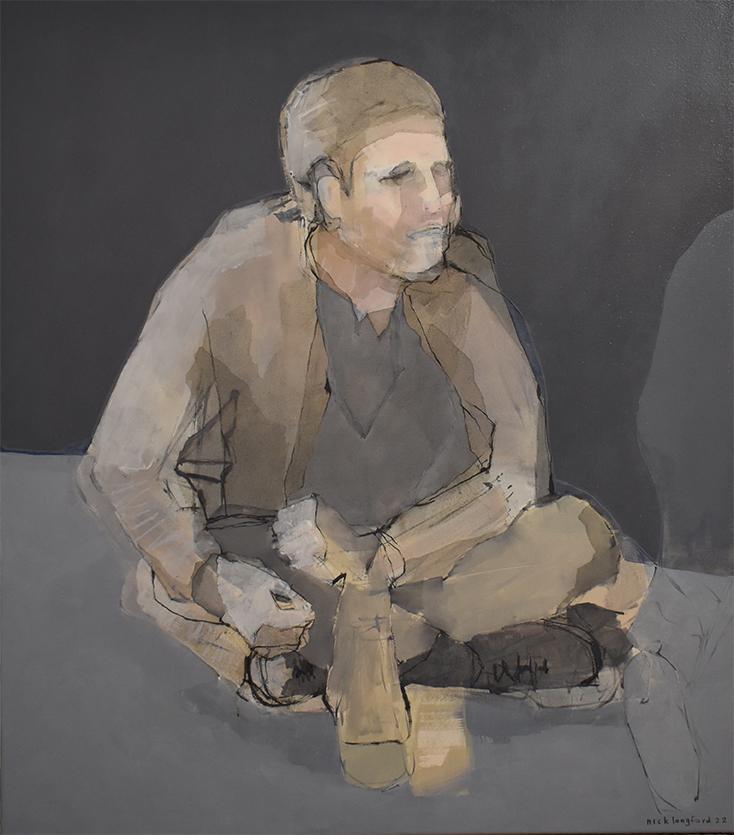 Fox Galleries presents Nick Longford's Street Life, as we enter deep into winter.
This distinctive series of echoed portraits and slippery silhouettes appear to be veiled in a soft fibrous grey blanket; shrouded in recollection.
Longford tenderly enfolds the viewer into a concentrated image turning the invisible into the visible. Reverberating with the noise, clamour, street art and vibrance of the city streets the figures, by not being fully exposed cerebrally conjure our ability to ignore reality. An unconscious realism, a quiet dismay that is dream like.
Longford encounters street life with observation going beyond the assumptions of others lived experience to a more connected presence of 'being human', not 'doing human', revealing the warmth and universal idiosyncrasies beneath the blanket of raising awareness.
Exhibition opening: Saturday 6 August, 3 – 5pm