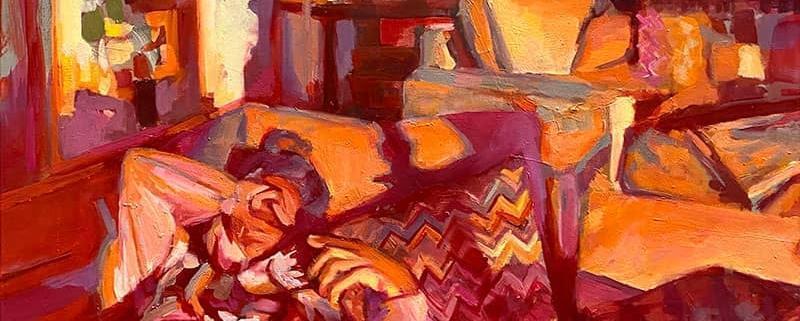 A deeply metaphysical resonance imbues Seabastion Toast's current works. They communicate a patient seeking of the light amidst the 'shadowlands' of emotional and painterly challenges. There is an understanding that life's cycles will in due course bring a return to the colours of joy.
The exhibition's title, How the Light Gets In, is derived from a Leonard Cohen song that had resonated with her personal experiences.
"The images are essentially collages of everyday moments," Seabastion tells. "My goal is to create paintings that reveal themselves slowly. Initially, the works were an investigation into how light shapes a form and changes it. The way pattern could be used to flatten or deepen the depiction of 3D space was also a major consideration. I had been looking for the marriage of figuration and abstraction. By concerning myself with these formal elements, the meaning and metaphor developed alongside but not dependent on the work."
Opening Event: Saturday 28 January, 4-6pm.
Follow this artist
Sign up to receive the latest updates on this artist including exhibitions, VIP previews, landmark events, news and milestones.