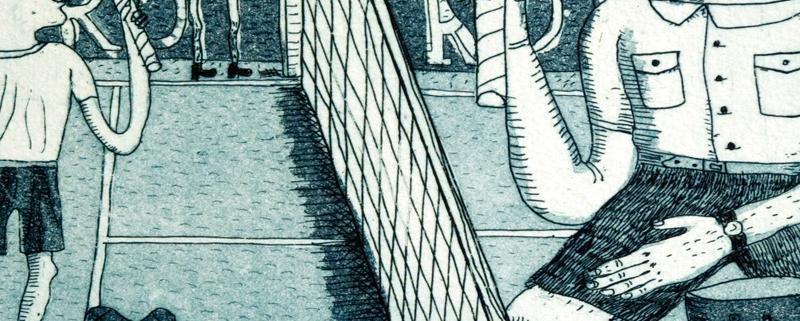 Born in Stoke-on-Trent, England, Stephen Bird arrived in Australia in 1999. To this day, his widely celebrated artmaking remains unmoored from any particular stylistic categorisation. Instead the artist looks to transcultural practices such as mythmaking to inform his dissonant narrative compositions. Bird's eclectic output brims with historical and deeply personal references and provides timely commentary around politics, social taboos and religious dogmas. Recent Etchings, Drawings and Ceramics attests to the tremendous breadth of the artist's practice, presenting compelling works of printmaking, drawing and sculpture – mediums pursued and furthered by Bird throughout his now-nearly-30-year career.
Bird features in Sydney's Powerhouse Museum as part of Clay Dynasty, a permanent survey exhibition of ceramic practice in Australia (current until March 2023). The artist is a staple of public collections in Australia, Scotland and Ireland particularly, where his work is held by countless National institutions and private supporters.
Follow this artist
Sign up to receive the latest updates on this artist including exhibitions, VIP previews, landmark events, news and milestones.