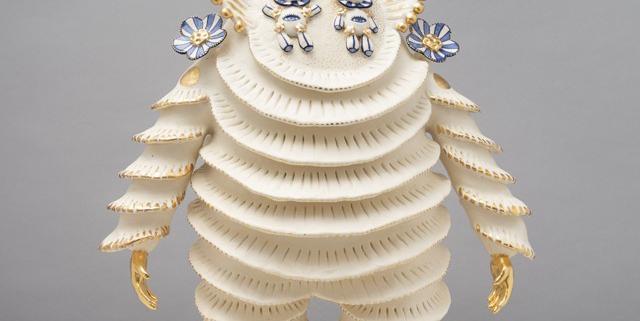 Olsen Gallery presents a solo exhibition featuring the works of Vipoo Srivilasa.
The exhibition Always Better Together focuses on friendship and stems from Srivilasa's experience of missing friends and family during the harsh lockdowns, and the friendly companions he wished he had close by. Despite its heavy focus on lockdowns, he started developing the series in January this year in a post-pandemic reality. He explores that while the effects of isolation have been seemingly brushed to the peripheries of the minds of some, the emotional impact of the pandemic continues to be felt by many. For Srivilasa, some of this has been alleviated, having recently returned from a trip to Thailand to see family and friends for the first time in over three years.
Srivilasa's artistic practice, spanning over twenty years, often explores cross-cultural and migrant experiences and more serious, contentious issues such as climate change. However, for Srivilasa, it is imperative that the work "still heals, is fun, and brings happiness to people." Srivilasa's work is "all about positive thinking and happiness," so that people effortlessly "connect to [his] work first and then later get the serious message."
—  Nikita Holcombe for Artist Profile Magazine
Opening Event: Wednesday 30 November, 5 – 7pm.