Jhana Millers representing Jaime Jenkins
Wellington gallery picks up New-Zealand ceramicist.
Words: Rose of Sharon Leake
Wellington gallery Jhana Millers announced its newest artist representation, adding the part-figurative part-domestic sculptures of ceramicist Jaime Jenkins to its stable.
The gallery cites the local ceramicists unconventional use of material and form as major draw cards of her practice. Jenkins' work often balances on the edge of functionality, fragility and frivolity, and are informed by the objects around her. Growing up on an orchard in beach town Tauranga, New Zealand, Jenkins now works from her studio nearby, creating organic stoneware forms which question their own materiality. Hanging mobiles, bells, chains, star-shaped plinths and tapestries are some of the objects Jenkins translates in clay, an unconventional version of once functional objects.
"My curiosity for exploring the medium of clay is ever evolving as I grow and push against its limitations," says the artist. "I'm interested in the contrast of strength and fragility. I often play with this in my installations."
While her works are influenced by the rich functional history of ceramics, Jenkins' reinterpretation of form and function catapults her work into a distinctly contemporary context.
Jenkins is currently creating a collection of work for her solo exhibition, Stone Age, with Jhana Millers in October 2020. She is also working on a collaboration of ceramics and painting with friend and fellow artist, Séraphine Pick.
Read more about this artist's practice in the current issue of Art Collector, on stands early July. Subscribe today.
Image: Installation image from Jamie Jenkins' exhibition Break a fig in 2020. Courtesy: the artist and Jhana Millers, Wellington.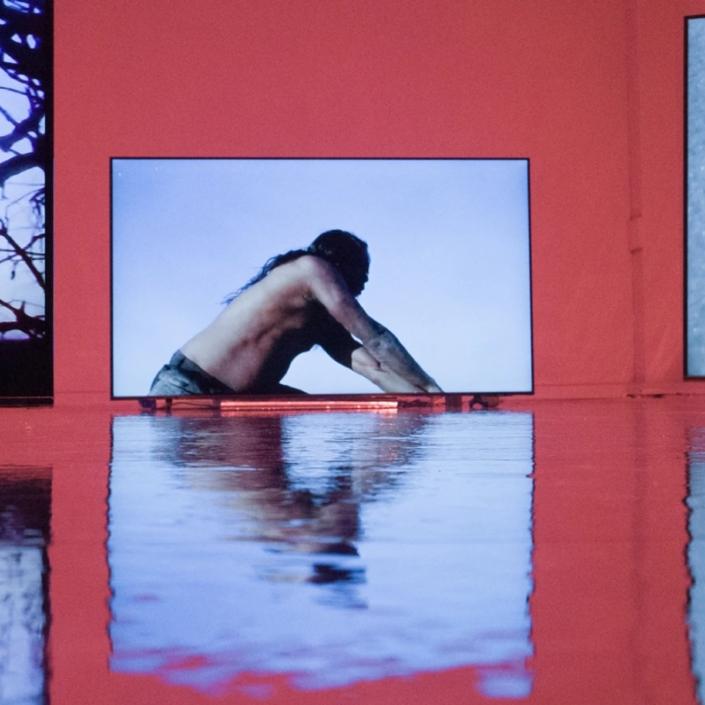 Work by Tim Georgeson is now open to view 24/7 at Passage, Haymarket.
https://artcollector.net.au/wp-content/uploads/2023/03/543947_87f32777442443d9affc213e770139fd_mv2-resized-1.jpeg
1200
1200
Erin Irwin
https://artcollector.net.au/wp-content/uploads/2021/11/Art-Collector-logos-transparency-WHITE-1080x1080px-2.png
Erin Irwin
2023-03-20 10:38:31
2023-03-20 10:42:00
Sydney sees new gallery devoted entirely to installation art