John Coburn: Spirit of Abstraction
Alex Mitchell surveys the artistic and spiritual journey and the market profile of one of Australia's most prominent living abstract artists. 
Biography
John Coburn has painted for the past half a century according to a simple philosophy: "I want to express my feeling about nature and the world." Adopting religious and spiritual themes in his pursuit of abstract art as his mode of expression has obliged Coburn to pursue a lonely course, apart from the mainstream of postwar Australian painters. It is only in recent years, when the consistency of his approach has been appreciated and his paintings have achieved greater depth and colour, that his reputation has spread and wider recognition been accorded. Today he is widely held to be Australia's foremost living abstract artist.
Coburn was born in 1926 in the sugar town of Ingham in North Queensland. He went to boarding school at All Souls in Charters Towers and left school at 15 to work in a local bank. In 1942, at the age of 17, he joined the navy where he became a radio operator. At the war's end he returned to a bank job in far western Queensland but after only a few months he fled to Sydney intending to enrol as a full-time art student under the Ex-Serviceman's Rehabilitation Scheme at the East Sydney Technical College in Darlinghurst (later to become the National Art School). After missing the deadline to enter the art school, he presented art teacher Frank Norton with a parcel of drawings of warships. Norton took one look at the sketches and announced: "You're in!"
He graduated in 1952 and became a teacher at the art school before joining the ABC as a graphic designer between 1956 and 1959. He held his first one-man show in 1957 at the Gallery of Contemporary Art in Melbourne. A year later he held his first exhibition with legendary Melbourne dealers Anne and Thomas 'Tam' Purves at Australian Galleries, and has been represented by Australian in Melbourne ever since, although in the past three years he has struck up a successful exhibiting relationship with Vic Stafford's Armadale gallery, Axia Modern Art.
In 1966 his career took a momentous detour when he was invited to design tapestries for the world-renowned Aubusson Workshops, 250 kilometres south of Paris. He moved to France three years later to live in the Paris suburb of Croissy-sur-Seine and achieved almost immediate fame with his designs for the Curtain of the Sun and the Curtain of the Moon for the new Sydney Opera House; while a series of seven tapestries, The Creation, presented to the USA as a gift from the Australian Government, were hung in the John F Kennedy Centre for the Performing Arts in Washington.
Years later he recalled: "The move to France could have been a humble failure, but in fact it was a great success. My paintings were beginning to sell and I kept hoping that cheques would turn up in the mail so that we would have enough money to stay in Paris, and they did."
During the 1970s, emboldened by his European experience and successful solo exhibitions in both Paris and New York, Coburn had gained sufficient confidence to embark on his own artistic mission: to develop a distinctly Australian abstract visual language. He sought a confluence of Western European culture, the Roman Catholic religion, Aboriginal spirituality and nature. His international influences were Matisse, Miro, Mondrian and Picasso and Rothko. His agnostic con-temporaries watched in fascination as Coburn religiously pursued his holy abstractions. To those who wondered about the single-mindedness of his enterprise, Coburn replied: "There's nothing worse than an artist who continually changes style. My work is still evolving and developing along the same path."
This attitude hasn't stopped Coburn from changing galleries, in Sydney especially. His first and longest association was with the influential Macquarie Galleries, which he joined in 1958, left and then returned in the 1980s. From the mid 1960s to the mid 1970s, Coburn showed with Hungry Horse Gallery first under Betty O'Neill and later Kym Bonython. After short stints with Barry Stern and Rex Irwin, Coburn returned to Eileen Chanin at Macquarie. Meanwhile, in Melbourne, Coburn had been with Australian Galleries from the beginning. When Stuart Purves set up the Sydney branch of Australian, Coburn decide to make it his Sydney home as well. But now in 2000, everything seems up for grabs. In Melbourne Coburn is enjoying a fruitful relationship with Vic Stafford's Axia Modern Art. And in Sydney, as we go to press, Coburn is preparing seven paintings for a show with Woollahra dealer Eva Breuer.
Coburn had been brought up an Anglican but converted to Catholicism in 1953 when he married Barbara Woodward, who would become one of the country's foremost silk-screen printers. Her death in 1985 following a long illness was one of the most traumatic episodes in his life. It cast him into a period of personal suffering reflected in the dark colours and deathly images of that period. His search for an Australian iconography in spirituality seemed to have come to a dead end in the form of repetition. He then married Doreen Gadsby, an impressionist landscape artist, in what became an artistically productive partnership. ''We were students at the same art school, the East Sydney tech, although we didn't know each other well then,'' he said in an interview at the time of their marraige. ''Doreen is very vital, full of life.''
While he never strayed from his Catholic convictions, his approach became more liberal and less dogmatic. In 1991 he told The Sydney Morning Herald's Deidre Macpherson: "Basically, I believe in the teaching of the Church. But I do feel quite strongly that the Church is way behind contemporary culture. People are leaving the Church today in droves because what they're teaching doesn't relate to them. People need spiritual guidance and I'm a Christian because I learnt Western European culture. If I was born in India I'd be a Hindu or a Buddhist – which are equally as valid as Christianity."
These more expansive views coincided with the production of an 8.5metre by 26m backdrop for a conference of the World Council of Churches which featured the chalice, a Jewish menorah, a sacred circle representing Christ and ultimately God. It also coincided with a greater personal interest in Aboriginal Australia. He visited the Northern Territory – Kakadu, Alice Springs and the Gulf Country – and produced some of his most adventurous works: Tribal Totem and a diptych of Nourlangie Rock in Kakadu National Park. He said at the time: "We come from a European culture – we have been here 200 years. It's time for us to relate to the land as the Aborigines do and have the same feeling for it."
For a man who had said in 1988, "I think we've realised that art is not going to change the world," Coburn, now in his 60s, became an activist. He joined a group of artists contributing to Wild Art, an exhibition of works to oppose woodchipping in NSW South Coast forests. His contribution, Guardian, was a print which paid tribute to tall trees. The artist said. "I think it is disgraceful and appalling that our beautiful forests are sent to Japan as woodchips."
When the Australian Republican Movement held an exhibition of 70 designs by leading artists for an Australian republican flag, Coburn was among them, and when Sorry Day was held in 1998 to express remorse for the stolen generation, he volunteered his name. On becoming one of the 69 prominent Australians to sponsor the event, Coburn admitted he knew about the forced removal of Aboriginal children from their parents but did not think until recently about how much hurt it caused. It made him conclude that a reconciliatory step was necessary and he was impressed by the remark of central Australian painter Michael Tjakamarra, himself a stolen child, who said: "Forgiveness is coming through art." Coburn agreed. "Aboriginal art is now popular not only in Australia but in other countries," he said, "and through that Aboriginal people are regarded with a new dignity." This from a painter who had earlier denied that art could act as an agent for change.
In Christmas 1999 his paintings had a unique opportunity to affect the national consciousness when they were chosen to grace Australia Post's stamps and aerograms. His 40 cent stamp featured an interpretation of Madonna and Child while his $1 stamp carried a representation of his Tree of Life and the aerogram depicted the Christ Child. It represented a private joy for Coburn: he had brought much-derided abstract art to the pinnacle of the commercial art marketplace – the postage stamp.
Coburn, a quiet, noble and gentle person, has shunned the flamboyant and media-hungry style of many of his colleagues in the art world. In reference books the words 'consistent' and 'control' feature prominently. His consistency has been criticised as variations on a theme and when critic Bronwyn Watson tasted his 1987 Macquarie Galleries exhibition with John Beard she wrote: "Coburn's art often seems dull and decorative." Fellow artist Charles Blackman was more appreciative saying: "John Coburn… strives for the ideal. His commitment to the organic shape of his religious feeling has been unfailing." And art historian Bernard Smith has written: "He is one of the very few painters in Sydney who has succeeded in endowing non-figurative work with genuine religious feeling."
In 1997 Coburn suffered a stroke which left him with one leg paralysed. For all but five or so years of his 75 years, he has lived and worked in Sydney. Earlier this year he moved his studio from inner city Surry Hills to the apartment next door to his own in suburban Lindfield. The smaller confines are at once more convenient but more restrictive. We will not be seeing any more massive canvases from John Coburn.
Coburn, who was awarded the Order of Australia (AM) in 1980 and an honorary doctorate at James Cook University, Townsville, in 1991, isn't likely to be swayed by his critics or his fans. He's on a mission from God.
The Best Works
In 1960 and again in 1977 Coburn won the Blake Prize for Religious Art. The first Blake was for the triptych entitled The Passion in the collection of the St Patrick's College, Manly, and the second for Hosanna 1, which is privately held.
His Tree of Life has appeared in many variations, including a 1973 painting which hangs in the Vatican Museum in Rome. His Opera House tapestries – The Curtain of the Moon and The Curtain of the Sun – located in the Drama and Opera theatres respectively are currently at the Victorian Tapestry Workshop being cleaned, repaired and restored.
A spokesperson told AAC the Sydney Opera House Trust is still deciding about where to rehang the works upon their return, but to the lay observer back to where they were made to go would seem most appropriate.
His two most popular and impressive lithographs are Annitowa landscape and Kimberley landscape while Jazz 1 and Jazz 2, reflecting his love of the trad jazz of Graeme Bell, are other favourites. Coburn is exhibiting new works inspired by Bell at Eva Breuer Gallery in Sydney's Woollahra, in September 2000.
Where To Find His Works
John Coburn is represented in collections of the National Gallery of Australia, the Art Gallery of NSW, the Museum of Contemporary Art, Rome's Vatican Museum, Vienna's Graphische Sammlung Albertina, as well as state and regional galleries in Australia.
Many important works were commissioned by The Christensen Fund in Perth and they are regularly on exhibition there.
His Death and Transfiguration is in the Federal Parliament's collection and the PercTucker Regional Gallery in Townsville holds Desert Ceremony which recalls an Aboriginal corroboree.
His three-panelled Primordial Garden is in the National Gallery of Victoria while the Art Gallery of NSW holds Tree of Life I, Song of the Earth, They Gave Him Vinegar Mixed With Gall, Setting Sun, Ku-ring-gai and Tribe which he donated after the death of his first wife, Barbara.
What is Available, How To Start Collecting
Suzie Melhop, Sydney manager of Australian Galleries, which staged an exhibition of Coburn's screen prints, lithographs and etchings in June and July, believes the artist has a body of work which is coming into its own.
"Coburn has been so consistent with his ideas," she said. "The period when he did most of his work has become very fashionable and they now enjoy a kind of retro value." She said collectors were able to purchase medium-sized prints for $1,850 and larger works for $2,500. Australian carries plenty of Coburn stock.
Vic Stafford, a director of Axia Modern Art in Melbourne, has conducted three exhibitions of Coburn's works over the past few years and all had been very successful. "Coburn is doing his best work ever," said Stafford, "and he has become highly desirable because he is still relatively cheap."
Stafford maintained that the quality of Coburn's work and his approach to his work has changed recently. "It's as if there has been a renaissance," he said. "He has passed through a bit of a hiatus and now he has blossomed. I'm confident that in 20 to 50 years from now when abstract art is fully accepted John will be thought of as Australia's equivalent of Miro."
Excellent Coburn oils are appearing on the market at around $10,000 but there are precious few left in the $2,000 to $3,000 bargain range. First-up buyers can pick up larger prints and etchings for around $2,000 and small ones for as little as $200. But prices are rising. Coburn's current show of new works at Eva Breuer in Sydney will see 100×120 cm oils priced at around $20,000, with works on paper in the vicinity of $3,000.
Prices At Auction
Coburn's prices in the saleroom have jumped this year with works from the 1960s most highly valued. A new record for Coburn (and just about everyone else!) was set at Christie's Mertz sale in June when Canticle of the Sun attracted $55,200 – almost three times his previous peak of $19,550 for the tapestry The Sun and the Earth at Sotheby's Melbourne in August 1995. Also offered at Mertz was the 1963 painting Betrayal which achieved $32,200. Other sales this year have followed suit but it remains to be seen if the current prices are sustainable or are just enjoying an abnormal Mertz 'bounce'.
Registered art valuer Andrew Wright regards Coburn as "an underrated artist who is starting to come into his own and will continue to do so in the future".
"Coburn has come through the ranks," said Wright. "He has been a friend and colleague of all the major Australian artists in the past 50 years. He is still very much part of the contemporary art scene and as his works find their way onto the market in the next few years their price will continue to rise."
This article was originally published in Art Collector issue 14, OCT – DEC 2000. 
Image: John Coburn, Temple II, 1966. Oil on canvas, 173.1×188.7 cm. COURTESY: NATIONAL GALLERY OF AUSTRALIA, CANBERRA.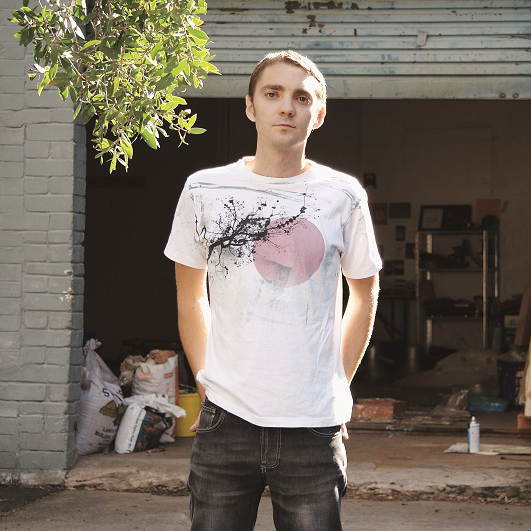 Blood sculptures that melt in the warm air on opening night, chewing gum soldiers that visitors tread across the gallery floor and jaffas that melt into hair gel are all exchanges of substances that are part of the process in Tim Silver's artworks. To Edward Colless they form a poetic theme of sickening, contaminating love like the kiss of a vampire.
https://artcollector.net.au/wp-content/uploads/2022/03/Tim_Silver-1_1-800q.jpg
531
531
AdrianaBorsey
https://artcollector.net.au/wp-content/uploads/2021/11/Art-Collector-logos-transparency-WHITE-1080x1080px-2.png
AdrianaBorsey
2022-03-31 15:44:35
2022-03-31 15:44:35
Artist Profile: Tim Silver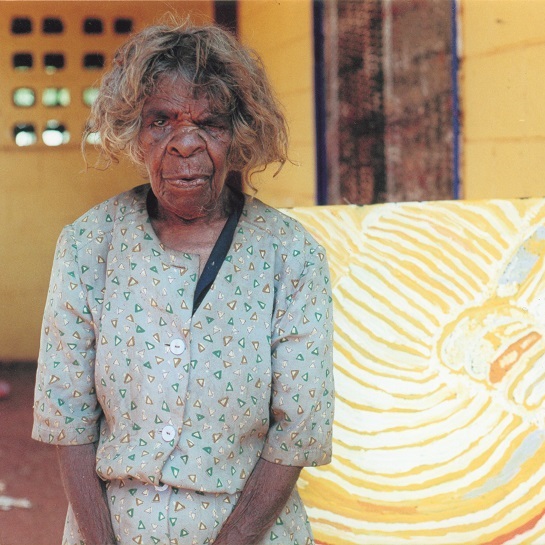 Makinti Napanangka, now over 70 years old, paints on the ground in the open air hunched over her canvas, her brushstrokes confident and instinctive. The efforts of her day's work are eagerly sought by institutions and collectors all over the world. Jennifer Isaacs visited this prominent desert painter's remote home base at Kintore, to watch her work.
https://artcollector.net.au/wp-content/uploads/2022/03/Makinti2-800-sq.jpg
545
545
AdrianaBorsey
https://artcollector.net.au/wp-content/uploads/2021/11/Art-Collector-logos-transparency-WHITE-1080x1080px-2.png
AdrianaBorsey
2022-03-31 15:25:22
2022-03-31 15:25:22
Artist Profile: Makinti Napanangka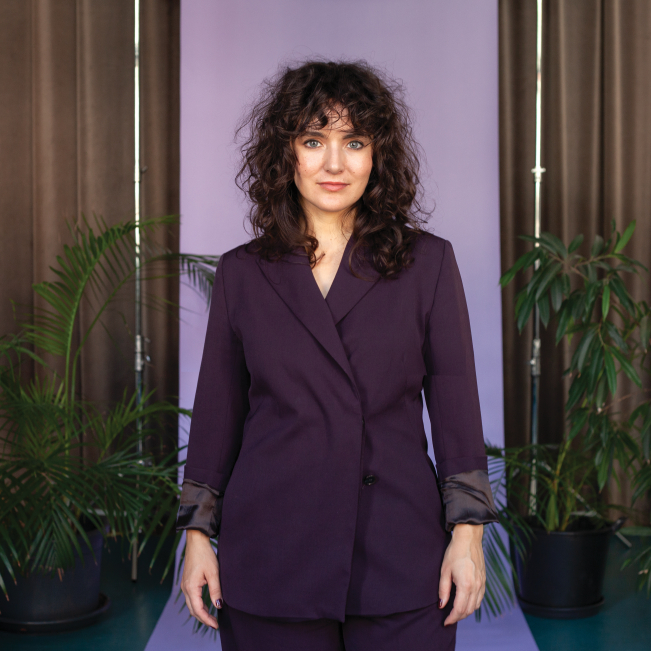 Reflecting on a haunting familial past, Pilar Mata Dupont grapples with the fractured narrative of her ancestry in dark, beautiful and theatrical images.
https://artcollector.net.au/wp-content/uploads/2022/03/ACA-PilarMataDumont-LHH_04-800-SQ.jpg
651
651
AdrianaBorsey
https://artcollector.net.au/wp-content/uploads/2021/11/Art-Collector-logos-transparency-WHITE-1080x1080px-2.png
AdrianaBorsey
2022-03-24 15:39:08
2022-03-24 15:39:08
Artist Profile: Pilar Mata Dupont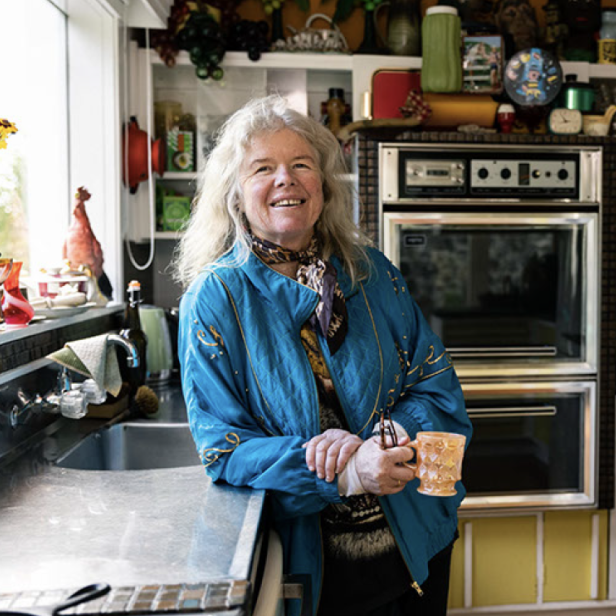 In forms from photography to installation, Judy Darragh takes us into spaces of both memory and physical experience, along the way combining the social, political and personal.
https://artcollector.net.au/wp-content/uploads/2022/03/Judy-Darragh.568-800-sq.png
616
616
AdrianaBorsey
https://artcollector.net.au/wp-content/uploads/2021/11/Art-Collector-logos-transparency-WHITE-1080x1080px-2.png
AdrianaBorsey
2022-03-24 15:17:09
2022-03-24 15:17:09
Artist Profile: Judy Darragh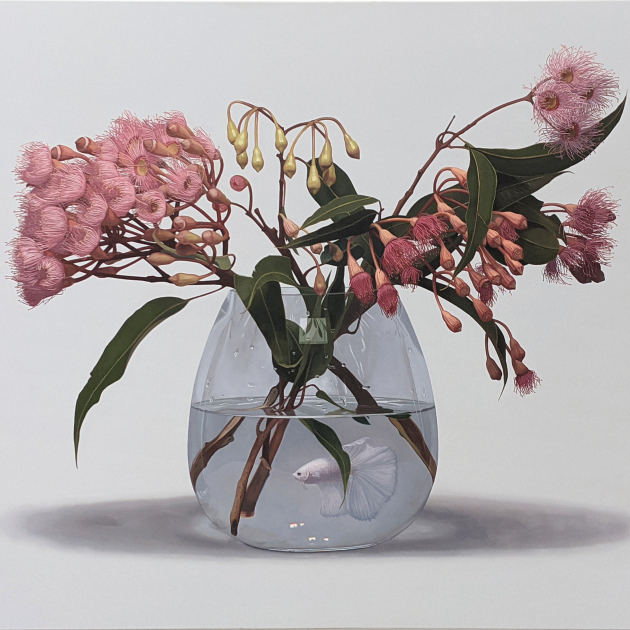 Challenging us to decipher what is real and what is unreal, Jonathan Dalton asks us to keep our critical thinking at the fore.
https://artcollector.net.au/wp-content/uploads/2022/03/Flowers-and-Fish-166x132cm-Oil-on-Linen-Jonathan-Dalton-800-sq.jpg
630
630
AdrianaBorsey
https://artcollector.net.au/wp-content/uploads/2021/11/Art-Collector-logos-transparency-WHITE-1080x1080px-2.png
AdrianaBorsey
2022-03-24 14:27:39
2022-03-24 14:27:39
Artist Profile: Jonathan Dalton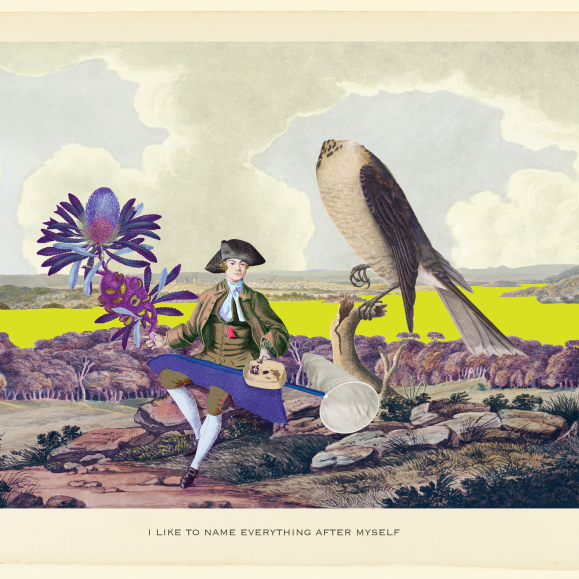 In works that comment on collecting, both institutional and personal, Joan Ross attempts a rewrite of history, but in a witty, self-effacing way.
https://artcollector.net.au/wp-content/uploads/2022/03/i-like-to-name-800-sq.jpg
579
579
AdrianaBorsey
https://artcollector.net.au/wp-content/uploads/2021/11/Art-Collector-logos-transparency-WHITE-1080x1080px-2.png
AdrianaBorsey
2022-03-24 14:13:06
2022-03-24 14:13:06
Artist Profile: Joan Ross