MAF collector program details revealed
It is four years since the Melbourne Art Fair closed its doors. In its new 2018 iteration, almost everything has changed.
Words: Louise Martin Chew
It is four years since the Melbourne Art Fair closed its doors. In its new 2018 iteration, almost everything has changed. The fair will reappear in a completely different shape, trimmed down and toned up, and is positioned to sit at the heart of Melbourne Art Week, which itself offers 500 artists, 50 events and 30 venues, all focused on contemporary art.
The fair will not be in the traditional site of Carlton's Royal Exhibition Building but in the forecourt of the Australian Centre of Contemporary Art in Melbourne's Southbank. In the smaller venue, it offers intimacy given its commitment to include only 40 galleries, selected by a curatorial committee.
Galleries put forward solo exhibitions of new works and commissioned artist projects, with places tightly contested. "What that means is it is more than an art fair – it becomes part of a much bigger discussion in the broader cultural landscape," says fair director Maree Di Pasquale.
A parallel five-day MAF collector program has traditional elements like the Collector Preview and Vernissage (including a Vernissage after-party at QT Melbourne, with a live set by Darren Sylvester). Other invitation-only events, limited to 10 to 15 persons, offer intimate access to the homes of rarely seen private collections, including Marcus McMahon's collection of emerging Australian artists, and another private collection of international contemporary art (with details privy only to those who gain a place in the program).
Studio visits offer access to artists Ronnie van Hout, Patricia Piccinini, Sally Ross and Irene Hanenberg. There is a director's tour of the Australian Centre for Contemporary Art's A Lightness of Spirit is the Measure of Happiness hosted by ACCA's artistic director Max Delany, a tour of the National Gallery of Victoria's conservation labs, and first access to the biennial Visual Arts Awards at ACCA on Saturday 4 August.
Di Pasquale believes that "as a new boutique model, Melbourne Art Fair is intimate, manageable and will be easy to take in. We are offering opportunities for experienced collectors to see a vetted selection of the best contemporary art right here, right now."
Having worked on art fairs in Hong Kong, Sydney and throughout Asia, Di Pasquale sees the new Melbourne Art Fair almost like the launch of something entirely new. "It's different to any other fair I have worked on, and clearly defined by the character of Melbourne as a host city and art week." Brisbane dealer Andrew Baker, whose solo exhibition of new work by Karla Dickens is part of MAF 2018, believes that the new model "takes the fair back to its roots. Overseas art fairs are often about multi-million-dollar paintings. This Melbourne Art Fair is about art."
A limited number of collector passes offer access to the exclusive five-day collector program and unlimited Fair entry. Head to melbourneartfair.com.au/tickets for more information.
Image: Karla Dickens, Warrior woman XX, 2017. Mixed media 30 x 18 x 10cm. Courtesy: the artist and Andrew Baker Art Dealer, Brisbane.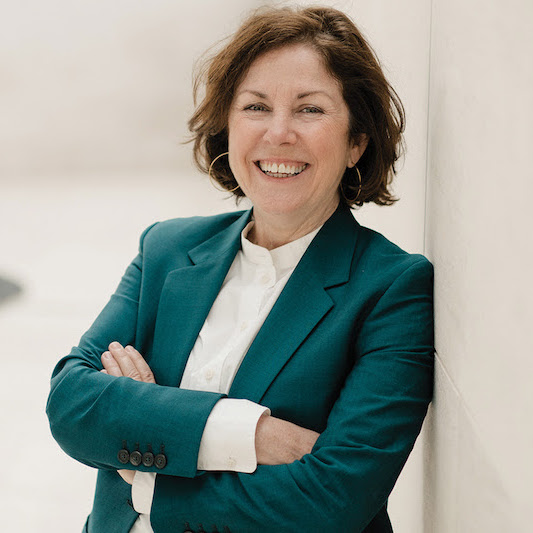 The Museum of Contemporary Art Australia (MCA) in Sydney has appointed home-grown talent Suzanne Cotter as new director.
https://artcollector.net.au/wp-content/uploads/2021/07/Suzanne-Cotter-copy.jpg
533
533
Charlotte Middleton
https://artcollector.net.au/wp-content/uploads/2021/04/AC_logo_2.png
Charlotte Middleton
2021-07-23 14:48:25
2021-07-23 16:16:43
New director set to take reins at the MCA