Ngununggula, the Southern Highlands' first regional art gallery, opens with a bang
Five years in the making, the long-awaited gallery brings art and culture to the fore.
Words: Rose of Sharon Leake
As New South Wales emerges from a three-month lockdown, the Southern Highlands opens with a new kid on the block. Ngununggula, the region's first public art gallery opened to the public for the very first time earlier this week, kicking off its exhibition schedule with works by Tamara Dean and a new large-scale commission by Megan Cope.
Founded by artist Ben Quilty, Ngununggula features four gallery spaces which will play host to a program that creates engaging ways for the local community to connect with artists and their ideas through artist-led projects, live events, workshops, artist talks and public programs.
"I've been working on the concept of Ngununggula since 2017 and it's so exciting to finally see this realised," says Quilty. "We wanted to create a space to bring the community together with art and culture, and to give the Southern Highlands a hub for residents and visitors of all ages to access some of the most important artists of our time."
Meaning 'belonging' in the traditional language of the Gundungurra First Nation People, Ngununggula is located in what was the old dairy at Retford Park, a property of the National Trust (NSW). The property received a heritage-sensitive redesign by Tonkin Zulaikha Greer, surrounded by a landscaped garden created by Jane Irwin. For its inaugural exhibition, High Jinks in the Hydrangeas, photographer Tamara Dean presents a series of newly commissioned photographs and sculptural installations created over the last 18 months. In the gallery's entry pavilion, a large-scale installation by Megan Cope is on display for 12 months, kicking off the first Entry Pavilion Commission, an annual initiative which speaks to the gallery's commitment to celebrating Gundungurra language and culture by inviting an Aboriginal artist or collective to work with the community to create a site-specific installation in Ngununggula's Entry Pavilion.
"We're so delighted that we can finally unveil Ngununggula to the public and begin this new chapter engaging with our local community and visitors," says Megan Monte, director of Ngununggula. "It's been an unusual time to open a new gallery space but we're so proud of what's been achieved and can't wait to welcome people in to experience the space and the beautiful works of both Tamara Dean and Megan Cope. The Southern Highlands already has such a vibrant creative community and through Ngununggula we aim to add to this and create a centre of arts and culture in the region available to everyone."
For exhibition information visit the Ngununggula website here.
This article was originally published 14 October 2021.
Image: exterior of Ngununggula. Photo: Zan Wimberley. Courtesy: Ngununggula, Southern Highlands.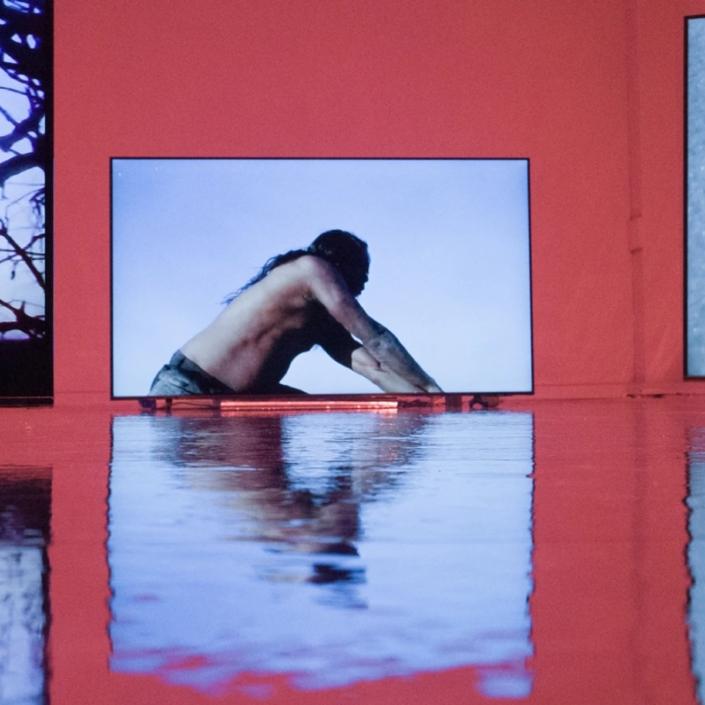 Work by Tim Georgeson is now open to view 24/7 at Passage, Haymarket.
https://artcollector.net.au/wp-content/uploads/2023/03/543947_87f32777442443d9affc213e770139fd_mv2-resized-1.jpeg
1200
1200
Erin Irwin
https://artcollector.net.au/wp-content/uploads/2021/11/Art-Collector-logos-transparency-WHITE-1080x1080px-2.png
Erin Irwin
2023-03-20 10:38:31
2023-03-20 10:42:00
Sydney sees new gallery devoted entirely to installation art