Wayne Youle: State of Play
Wayne Youle is a man that mirrors his art – a man full of unexpected and surprising ideas in a perpetual state of evolution.
Words: Mark Amery
Photography: Joseph Kelly
Ever prodigious, always playful and surprising, over 15 years New Zealand artist Wayne Youle has explored cultural branding, popular culture and art history. How we represent and misrepresent ourselves.
Considering how identity is visualised and exchanged, Youle works across every conceivable media. Appropriating and flattening things down to their tattoo outline, brightly heightening their edges, he provides visual puzzles, boldly twisting both the ideas of the modernists, his artistic contemporaries and the design industry. Provocative but smart, his witty highly finished treatment of our badges of identity challenge simplistic readings of culture.
Graduating from design school in Wellington in 1999, Youle went directly into establishing a professional art practice for which he has consistently gained attention with significant public and commercial exhibitions. Today Youle is as at ease with big public commissions as he is making small collages.
Youle describes himself as a worker: interested in putting things together to see how they work. He has both the Warholian visual pop sensibility and the work ethic.
"I'm not very good at just sitting on an idea. Even though 99 per cent of them never get seen, I make something and see if it's going to work. In your own quiet space and time you self edit."
Over Skype from his home in Amberley, North Canterbury, Youle talks like he works: fast, always shifting and surprising, ideas jumping off one another. Conversation always turns back to his home life. His work, he says, is always "sparked" by family – stories, his sayings, what is happening around him and his bicultural heritage, Pakeha (New Zealand European) and Maori (Ngapuhi and Ngati Whakaeke). His most well known public work, commissioned by Christchurch Art Gallery, was a rather smart giant shadow board mural inspired by memories of his grandfather's tool shed.
Early work was strong on the commodification of Maori culture, the sting in the tail of a 1990s post-modern wave of Maori artists, with Michael Parekowhai a clear influence. That interest remains a thread, but he also has broader concerns.
"It takes the public a long time to say 'Hey, you're not making those anymore!' If anyone again asks me to make them a resin Tiki I'm going to die, you know? You don't want to be the resin Tiki guy. Then suddenly you're mural guy. And then you're something else…
"You can come out of design or art school and be the trendy thing, but beyond that you just keep working. I go to the studio every day from seven to three. I don't work weekends and I try to be as selfish with family time as I am work."
Time with family is the inspiration for a new series for Sydney Contemporary in September. The work explores the shifts in how we value time through our lives.
"The trigger was seeing my old man slow down. Then with my children, it's like the opposite: there's no concept of time. You get home from the studio and its three hours on the ground playing Lego. There's my mother with an apologetic 'this is all I could do today' while my son is saying 'what can you do for me today?'"
The exhibition – likely to include Youle's typical wide range of work – includes video of his father walking one kilometre beside him and his mother's knitting.
"Last year I got my mum to start a strip with some really bright orange wool. I said 'I just want you to knit for a year'. She would always say things like 'I haven't had a chance to do anything' and I'd say, 'there's no expectation of time, it's however long it's going to be'. Now I have this massive roll of time, about 28 metres. A timeline. I really love the idea of being able to roll it out in both big and intimate spaces, showing the amount of time left, and the amount of time out."
Youle has plenty of time pressure of his own: deadlines for a handful of big public art projects in Christchurch and Wellington. Ever eclectic, they include sculpture, light boxes, sound, moving image, painting and water fountains.
Youle is no stranger to Sydney. A residency at Artspace Sydney in 2012 produced collage work based on local history and talking to artists and Aboriginal elders. Refusing to be pinned down, they comprised painted and vinyl plastered-over cut-up historic images and found photographs, including allusions to dot paintings, Aboriginal groups huddled under brightly coloured blankets, a Kings Cross cowboy and a cluster of cut-out breasts. The title You be fact, I be fiction firmly stated the artist's position.
Youle's work for Sydney Contemporary is quite different again: "Not so grounded culturally or ethnically. It has this natural, universal physicality." As to upsetting what people might expect? "Well, I don't really worry about what people will think, say or do."
DAVID ALSOP
Director, Suite Gallery
Wayne Youle is one of Wellington-based gallery Suite's key artists, says director David Alsop. With solo shows at Suite annually for the last six years, Alsop says Youle's work has consistently attracted strong collector interest, with competition over stand-out works. Youle's work can now be found in the majority of New Zealand's major public collections.
Youle's next show opens 20 May 2015 in Suite's new, larger premises at 241 Cuba Street,Wellington (opened in February). It allows Youle's larger works to be shown for the first time.
"With this bigger space, he'll turn it up! " says Alsop. "The thing about Wayne is the variety of work he's capable of producing. 10 works in one room can be quite different. That's one of his real strengths I think, the way he can turn himself to anything and [keep a] consistent, strong, high standard."
Ranging from small paintings to large sculptural pieces, Youle's work currently ranges in price from $2,000 to $20,000.
"You get the smaller work at a very accessible price and then there's the larger work for the serious collectors."
Featuring Youle at Sydney Contemporary in September comes on the back of sales of work to Australian buyers during Youle's Artspace residency in 2012. Alsop is confident Australian interest will grow.
"The challenge for the New Zealand dealers will be keeping up with demand in a different market. He and I are really looking forward to presenting an exhibition where's there's a whole range of work. We want to shock people, for them to be surprised that so many different kinds of work are all by Wayne. There's not that many artists out there like that."
HELEN KEDGLEY
Director, Pataka Art and Museum
Helen Kedgley, director of Pataka Art and Museum in Porirua, Wellington, has had a long association with Wayne Youle. Youle first exhibited at Pataka in 1999 and Kedgley curated his first major survey exhibition 10 Down: Wayne Youle in 2009.
"I consider Wayne Youle to be one of our most significant and influential mid-career artists. The themes he explores are both relevant and contemporary – race, religion, identity, Maori/ Pakeha relationships and the place of Maori within New Zealand's dominant Pakeha mainstream. While much of his work comes with art historical references and artistic borrowings, much of his inspiration comes from popular culture.
"Rich in humour and irony, Youle's work is edgy, sophisticated, irreverent and challenging. His aesthetic is minimalist – he tends to favour clean, graphic shapes and strong primary colours. Youle has a penchant for visual provocation. He is unfailingly inventive – underpinning each work is a clever new idea. He tends to work in thematic series and is constantly exploring new ideas, mediums and techniques. He switches between media with apparent ease and often explores new technologies and materials – resin, acrylic and powder-coated laser-cut steel are favourites. For some years now he has been investigating the relationship between the current generation of artists to the heroic moderns – much of his early work, for example, investigated Gordon Walters' decontextualised and formalised koru."
WAYNE YOULE WILL EXHIBIT WITH SUITE GALLERY IN WELLINGTON FROM 20 MAY TO 13 JUNE 2015. YOULE'S WORK CAN ALSO BE SEEN AT SYDNEY CONTEMPORARY IN SEPTEMBER 2015.
Image: Wayne Youle. Portrait by Joseph Kelly.
This article was originally published in Art Collector issue 72, APR – JUN 2015.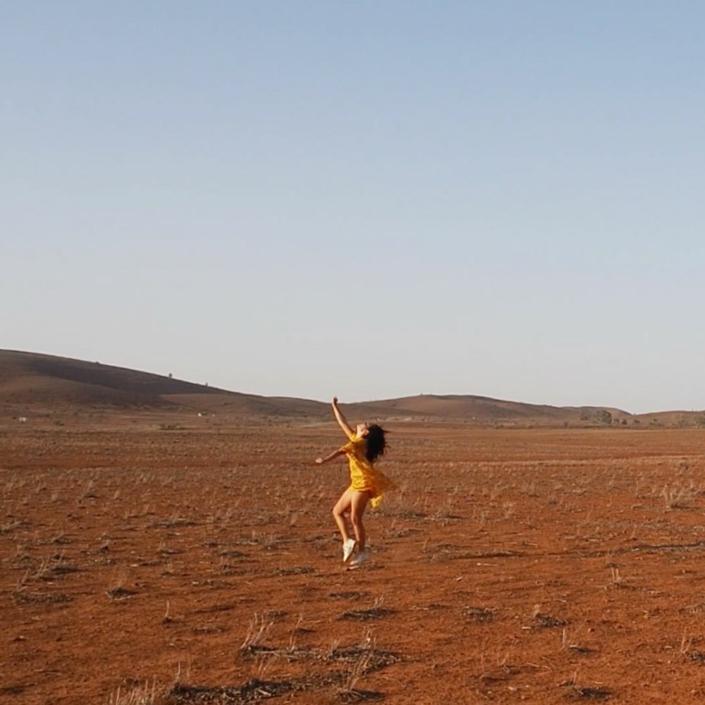 NorthSite Contemporary Arts presents a group exhibition curated by Tess Maunder.
https://artcollector.net.au/wp-content/uploads/2023/01/amrita-hepi-detail.jpg
1000
1000
Aarushi Zarthoshtimanesh
https://artcollector.net.au/wp-content/uploads/2021/11/Art-Collector-logos-transparency-WHITE-1080x1080px-2.png
Aarushi Zarthoshtimanesh
2023-01-29 05:25:12
2023-01-29 05:25:12
Group Exhibition: Planetary Gestures
10-day program of visionary new art stages full-scale return to Sydney in late October.
https://artcollector.net.au/wp-content/uploads/2022/10/Amrita-Hepi-Rinse-Liveworks-Festival-of-Experimental-Art-2022-Image-design_-Matt-Sav.-Original-photo_-Gregory-Lorenzutti-copy.jpg
900
900
Charlotte Middleton
https://artcollector.net.au/wp-content/uploads/2021/11/Art-Collector-logos-transparency-WHITE-1080x1080px-2.png
Charlotte Middleton
2022-10-12 12:56:45
2022-10-12 14:27:10
Liveworks Festival of Experimental Art returns to Carriageworks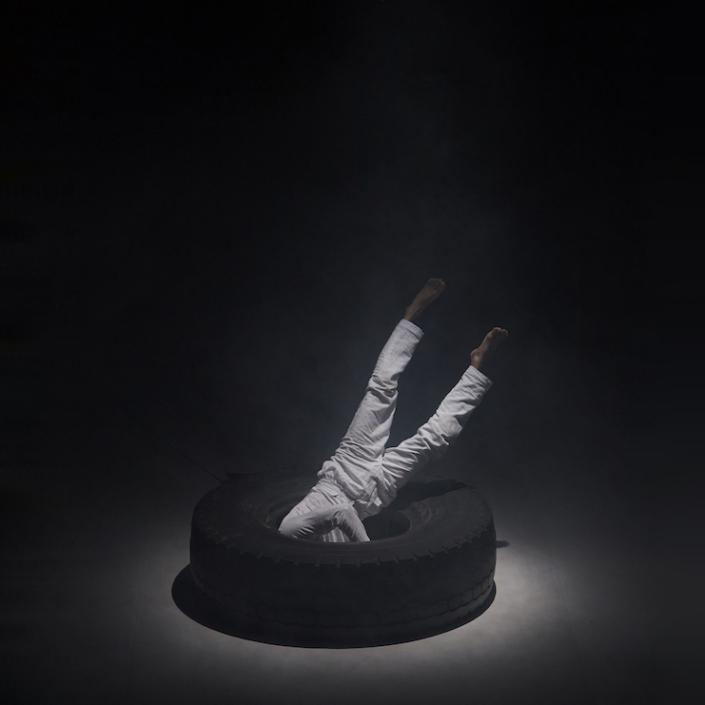 Performance Space announces the highly anticipated Liveworks Festival of Experimental Art 2022; a full-scale return to Carriageworks with a 10-day program of visionary new experimental art from 20 - 30 October.
https://artcollector.net.au/wp-content/uploads/2022/09/Raghav-Handa-Follies-of-God-Liveworks-Festival-of-Experimental-Art-Photo-Zan-Wimberley-wider-2.jpg
741
741
AdrianaBorsey
https://artcollector.net.au/wp-content/uploads/2021/11/Art-Collector-logos-transparency-WHITE-1080x1080px-2.png
AdrianaBorsey
2022-09-30 13:13:39
2022-09-30 13:13:39
Performance Space: Liveworks Festival of Experimental Art 2022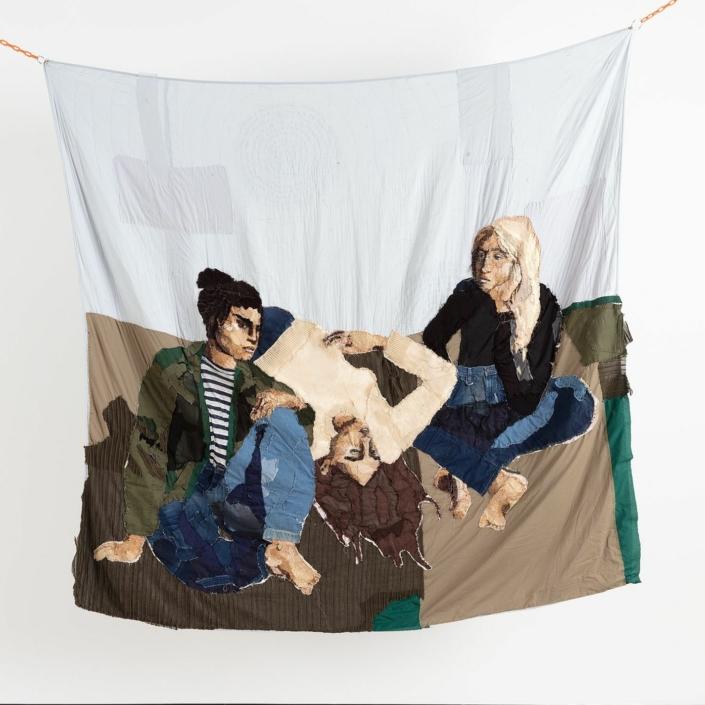 MCA Australia announces this year's Primavera 2022 recipients.
https://artcollector.net.au/wp-content/uploads/2022/09/5wqBQkDU-1.jpeg
1425
1425
AdrianaBorsey
https://artcollector.net.au/wp-content/uploads/2021/11/Art-Collector-logos-transparency-WHITE-1080x1080px-2.png
AdrianaBorsey
2022-09-28 12:27:45
2022-09-28 17:19:11
MCA Australia announces this year's Primavera 2022 recipients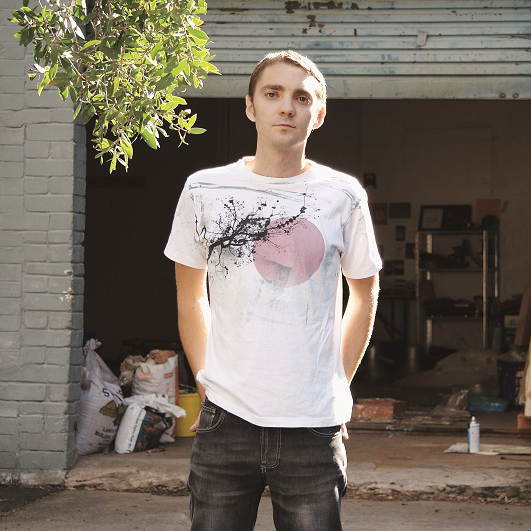 Blood sculptures that melt in the warm air on opening night, chewing gum soldiers that visitors tread across the gallery floor and jaffas that melt into hair gel are all exchanges of substances that are part of the process in Tim Silver's artworks. To Edward Colless they form a poetic theme of sickening, contaminating love like the kiss of a vampire.
https://artcollector.net.au/wp-content/uploads/2022/03/Tim_Silver-1_1-800q.jpg
531
531
AdrianaBorsey
https://artcollector.net.au/wp-content/uploads/2021/11/Art-Collector-logos-transparency-WHITE-1080x1080px-2.png
AdrianaBorsey
2022-03-31 15:44:35
2022-03-31 15:44:35
Artist Profile: Tim Silver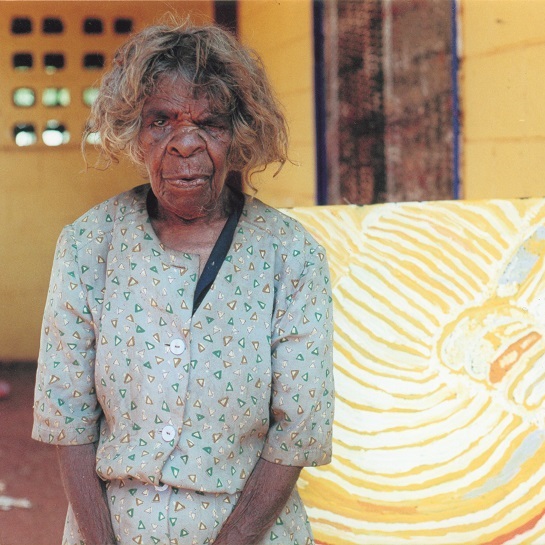 Makinti Napanangka, now over 70 years old, paints on the ground in the open air hunched over her canvas, her brushstrokes confident and instinctive. The efforts of her day's work are eagerly sought by institutions and collectors all over the world. Jennifer Isaacs visited this prominent desert painter's remote home base at Kintore, to watch her work.
https://artcollector.net.au/wp-content/uploads/2022/03/Makinti2-800-sq.jpg
545
545
AdrianaBorsey
https://artcollector.net.au/wp-content/uploads/2021/11/Art-Collector-logos-transparency-WHITE-1080x1080px-2.png
AdrianaBorsey
2022-03-31 15:25:22
2022-03-31 15:25:22
Artist Profile: Makinti Napanangka