What's in the Stockroom?
We wander through one of the region's premiere stockrooms to find out what treasures lay inside.
We visit Sydney's N.Smith with director Nicholas Smith.
Kyra Mancktelow, Today's Yesterday II, 2021. Unique monoprint on 350gsm Hahnemühle paper, 120 x 80cm. Courtesy: the artist and N.Smith Gallery, Sydney.
"Kyra Mancktelow's unique printmaking process creates an ink impression from objects she makes by hand. In her Today's Yesterday series, Kyra's made monoprints from dillybags she's woven⁠⁠⁠⁠ – a powerful continuation of Quandamooka weaving practice paired with her interest in printmaking."
James Tylor, Turalayinthi Yarta (Miyurna), 2017. Photograph with ochre, edition of 5 + 2AP 50 x 50cm. Courtesy: the artist and N.Smith Gallery, Sydney.
"James Tylor is one of the most exciting photographers working today, with each body of work is meticulously planned and thought out. 'Turalayinthi Yarta' is a Kaurna Miyurna phrase 'to see yourself in the landscape' or 'landscape photography'. In a two year period James travelled over 300km of the Hans Heysen trail that runs parallel along the Kaurna Yarta nation boundary line in the Mount Lofty ranges, taking images and ochre, and combining the two with traditional Nunga designs to represent his connection with this Kaurna Yarta region of South Australia."
Joan Ross, I'm losing my head over you, 2021. Hand-coloured digital collage, edition of 8 + 2AP, 72 x 100cm. Courtesy: the artist and N.Smith Gallery, Sydney.
"Joan Ross is an icon of Australian art. Bold and experimental, Joan's practice investigates the legacy of colonialism in Australia, particularly in regard to its effect on First Nations Australians. She's experimented with just about every medium possible, always knocking it out the park. And who doesn't lose their head over Joan's work?"
Jordan Azcune, Junk Rococo, 2021. Beeswax & pigment with brass frames, 120.5 x 36 x 4cm (each). Courtesy: the artist and N.Smith Gallery, Sydney.
"Jordan Azcune has an incredible command of colour. Growing up queer in a religious household, Jordan's work explores abstraction, colour theory, and camp aesthetics filtered through biblical theology and personal experience. Primarily working in beeswax and pigment, Jordan makes every aspect of the work himself, including the brass frames (with some help with the legendary Lincoln Austin). Both aesthetically pleasing and conceptually compelling, his works pack a powerful punch. He's also amazing at ikebana."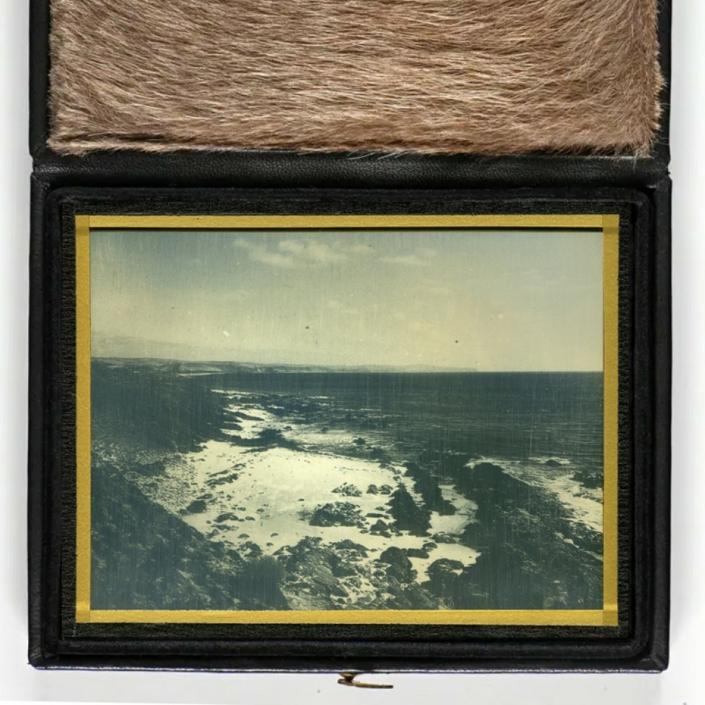 N.Smith Gallery presents work by James Tylor.
https://artcollector.net.au/wp-content/uploads/2023/01/The-Darkness-of-Enlightenment-Karrakarlingga-Carrackalinga-1-2022-Becquerel-Daguerreotype-10x12.5cm-1.jpg
1000
1000
Aarushi Zarthoshtimanesh
https://artcollector.net.au/wp-content/uploads/2021/11/Art-Collector-logos-transparency-WHITE-1080x1080px-2.png
Aarushi Zarthoshtimanesh
2023-02-06 06:48:58
2023-02-06 06:48:58
James Tylor: The Darkness of Enlightenment