Agenda: Monogamy versus Polygamy
To go to the gallerists or to the 'gram, that is the collector's question. Camilla Wagstaff looks at changing relations between the main players of the art world.
Today, an artist's audience is at their fingertips. Gallerists sit in high-rent, unvisited spaces. While collectors jet off to a growing number of art fairs, their gallery itineraries dictated by shared social media feeds.
The dichotomy of unremitting exposure to art and a shrinking commercial art sphere begs the question: why do galleries remain crucial to both artists and collectors? And, how are they adapting their artist representation?
One might be inclined to think a natural outcome of this hyper-connected world – where Instagram is King, physical exhibition spaces are dwindling and online shopping is la mode du jour – is that savvy artists could effectively represent themselves (keeping that 40 to 50 per cent gallery commission in their own pockets). Yet it seems that a relationship with a commercial gallery still remains at the heart of an artist's success, both critical and monetary (though sometimes the two are mutually exclusive). Could it be that galleries offer so much more to artists, collectors, and the art world in general than just a shopfront?
Representation at the right gallery gives an artist the mentorship and support they need to undertake the arduous journey from rising star to national treasure. The gallery becomes a champion for their artists, to place their work in key collections and exhibitions, while also providing a physical space to regularly exhibit work. They introduce the artists to an international audience by way of art fairs. And when curators go searching for artists to put in their big public shows, museum collections and international biennales, they still often go to commercial galleries to discover the talent.
Perhaps the richest part of representation is the artist-gallery relationship that emerges. There's a shared satisfaction and celebration of achievements that results from a genuine respect and mutual investment built over time.
"The relationship is a very important part of representing an artist," says Roslyn Oxley, director of Roslyn Oxley9 Gallery. "And especially, the longer the two are together, there emerges a deep, shared confidence in the work. I've always seen representing an artist as a marriage. You know each other, you work together, you're constantly thinking of ways to push the artist in different directions. You're stronger together."
However, as galleries continue to evolve and adapt the way they engage with artists, collectors and curators to stay relevant, many are adopting a more mercurial approach to this artist-gallery relationship.
Gallery representation is increasingly taking on many different forms. "A commercial gallery might represent an artist only for the duration of a show," notes artist and curator Josephine Skinner. "Curated group shows are increasingly common within commercial galleries, with negotiated split commissions for those artists represented by previously 'competing' galleries. Artwork might be sold through real or virtual gallery stockrooms without that artist being claimed as a member of the stable; and, interestingly, publicly-funded art spaces are starting to make claims to commission on sales of work produced for their shows," says Skinner.
"Everyone is making up their own models of what is right for their business, and in the case of the artist, for their practice," notes director of Melbourne's MARS gallery, Andy Dinan. MARS itself fosters relationships with artists in a left-of- field way. "I often call around to other gallery owners and direct to artists asking if we can work together on a brief," says Dinan. "I often don't represent the artists I present at art fairs here and abroad. The representation model is not what I am hung up on – the work is what I care passionately about."
According to Dinan, the MARS model reflects the times. "It is unique, sustainable, flexible and changing – whatever business you are in you need to keep reading the market, responding and being relevant in line with best practice. Really, there is no norm anymore. We are all evolving to thrive."
StudioDirect, recently established by gallery director Michael Reid, is representation in yet another form created in "response to a need, expressed by artists, for more flexible levels of gallery representation." StudioDirect is an online platform, allowing collectors to acquire artworks directly from the artist's studio. The model allows more artists access to a reputable art gallery; "our taste, our clients, our generations of curatorial talent and hive-wisdom," while the lowered overheads allow for a reduced gallery commission. Despite ever-changing models of representation, Reid says that "what simply does not shift is that core role of representation; wise art market council and career advice of sound mind."
"Our representational model definitely has its merits," notes Sebastian Goldspink, independent curator and director of Sydney's Alaska Projects. But at Alaska, too, we see a more fluid gallery model playing out. Alaska Projects does represent a small stable, but it eschews traditional gallery labels entirely, operating as a hybrid not-for-profit- and commercial project space out of a previously vacant carpark that advocates for a wider pool of emerging artists as well. In fact, the gallery has shown upwards of 500 artists in the past 6 years. "Our agenda has always been to support emerging artists Australia-wide, regardless of whether their represented by us or not," says Goldspink. And crucial to this, he believes, is having the space to physically exhibit work.
Artist Jason Phu was picked up by Sydney's Hughes Gallery very early on in his career. "At that time, Hughes was the Holy Grail," he says. "The late Ray and Evan Hughes really showed me a lot I didn't know. That was their model, this really traditional 'godfather taking the young artist into the family' thing. But I didn't really jump at the opportunity. I was a bit wishy-washy. At the time, I just don't think I was ready; I didn't have a stable practice yet."
Phu is now represented, in a sense, by Alaska. But that representation is highly malleable, and Phu feels comfortable working with other galleries on a project-by-project basis. And he doesn't expect Alaska to be providing full time support and mentorship. "I see it as this: if you want to get married and spend the rest of your life with someone, that's cool. But I'm looking for a more fluid, polyamorous relationship. I'm doing my thing, they're doing their thing, everyone's happy. Maybe I'll settle down with a gallery at some point. But at the moment, this is what's working for everyone."
"From my perspective, artists now hold as much sway as galleries in regards to the extent to which each party plays within, or moves beyond, previously established rules of decorum," Skinner continues, "but what can be lost in these more short-lived relationships is the incredible depth of understanding and camaraderie built between artists and their gallery." Oxley agrees, "You might be lucky to make a couple of sales, but it's all temporary. You lose the real strength of an ongoing partnership."
Safe to say, representation these days is anything but rigid. Fluidity is one way which galleries and artists are adapting to the new challenges and opportunities of today's art world. But it seems the commercial galleries still hold sway when it comes to who makes the collector's cut and who doesn't. Because when all is said and done, a slick website and a 100k Instagram following won't get an artist a pavilion at Venice.
Article originally published in Art Collector issue 83, JAN-MAR, 2018.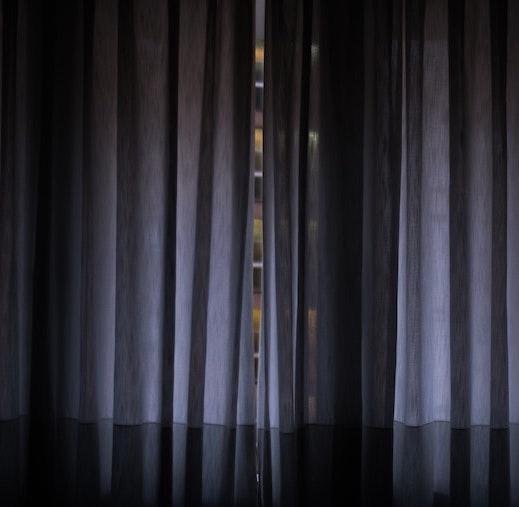 So, finally you've earned the status of established collector and you're invited to an artist's studio. But the studio visit can be fraught.
https://artcollector.net.au/wp-content/uploads/2022/10/mediocre-studio-WAWxsS9DeK4-unsplash-1.jpg
507
519
Aarushi Zarthoshtimanesh
https://artcollector.net.au/wp-content/uploads/2021/11/Art-Collector-logos-transparency-WHITE-1080x1080px-2.png
Aarushi Zarthoshtimanesh
2022-11-02 10:57:27
2022-11-02 10:57:27
Lifecycle: Pound of flesh