FOLLOW THE ARTISTS ON YOUR RADAR
Receive invitations to exhibition previews and be among the first to know about an artist's awards, residencies, prizes, books, media coverage and public and commercial gallery shows.
Simply look out for the FOLLOW THIS ARTIST sign up boxes at the bottom of Art Collector online news pieces, artist profiles and exhibition previews, or by browsing the artist pages below.
RECENTLY FEATURED ARTISTS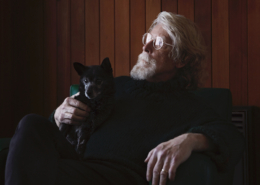 Beneath Michael Vale's theatrical chaos are the accomplished creations of a highly organised, professional practitioner.
https://artcollector.net.au/wp-content/uploads/2020/10/Michael-Vale-copy.jpg
800
800
MaddyMatheson
/wp-content/uploads/2019/02/Art-Collector-Magazine-Online.jpg
MaddyMatheson
2020-10-08 15:03:52
2020-10-08 15:03:52
Michael Vale: Michael in the Madness