Bill Culbert: Delicacy and Light
Bill Culbert's ability to manouvre light, transparency and shadow has consistently captivated.
Words: Ingrid Periz
Photography: Jennifer French
New Zealand-born Bill Culbert has made the fluorescent tube his signature since 1968. Combining it with all manner of found objects—empty plastic bottles, window frames, old furniture, suitcases—Culbert exploits the properties of light in sculptures and installations critics have called 'poetic,' 'elegant,' and 'dazzling.' "I have always scavenged," he says, "what I do is always about what's left over… I'm cleaning up again, putting things back in order."
At the 2013 Venice Biennale where he was New Zealand's official representative, Culbert's 'cleaning up' produced Daylight Flotsam Venice (2013), an extended scatter of illuminated fluorescent tubes connected by sinuous cords, interspersed with coloured plastic bottles scavenged by Culbert and his children in France. The resulting expanse of slanted strips of light and coloured blobs captured exactly the sense of a flotsam field, bobbing at sea. In Venice, where eight of Culbert's installations collectively titled Front Door Out Back were on display, Daylight Flotsam Venice was seen by some 200,000 people. The UK Sunday Times art critic Waldemar Januszczak waxed enthusiastically. "My favourite pavilion was New Zealand's, where Bill Culbert's lovely neon interventions, scattered about a crumbling Venetian church, avoid the spiritual angst that characterises much of the Biennale, and replace it with delicacy and light."
Light has been Culbert's abiding concern since graduating as a painter from London's Royal College of Art in 1960. Shifting from figuration to abstraction, by 1968 he had largely abandoned painting in favour of sculptural experiments using found objects and electric light. Photography too became an important part of his practice, capturing the vicissitudes of light through glass, typically wine glasses and bottles. Light in Culbert's hands is both material—stuff to be worked with, angled into art and non-art spaces—and immaterial, a quality of presence and absence. The window or aperture motif continues to be important in his installations, while his photography incorporates details of his life in Provence where he has maintained a practice since 1961, in the hamlet of Croagnes.
Culbert says light superseded painting for him in the 1960s "because light is colour, colour is light. I decided to go straight to light. It is a material in the same way as paint in terms of colour." Since 1990 he has frequently used a row of empty plastic oil containers pierced horizontally by a fluorescent tube as a format. "The explosion of light within those bottles is quite something."
Dividing his time between London and France, Culbert has been returning regularly to New Zealand since 1978 to exhibit and make new work. His lengthy collaboration with the late Ralph Hotere resulted in a number of public commissions. Culbert and Hotere's VOID (2006) is in the permanent collection of the Museum of New Zealand, Te Papa Tongarewa, along with Daylight Flotsam Venice. Culbert has worked with light in pieces for domestic settings, museum installations and site-specific public spaces like the Champs-Élysées, the Wellington waterfront, and London's Millennium Dome. He has landed residencies in unexpected institutions like the New York Museum of Holography in 1985 and San Francisco's Exploratorium in 1989. And in addi- tion to more than 100 solo exhibitions worldwide since 1960, his work has been shown alongside that of other artists working with light, most notably Dan Flavin and James Turrell, in the Hayward Gallery-curated Light Show, hosted locally by Sydney's Museum of Contemporary Art in 2015.
Bill Culbert, a solo exhibition staged at Sydney's National Art School in 2015, offered a preview of the kind of work that can be expected from his forthcoming show at Roslyn Oxley9 Gallery. Strait, Beige with Colour (2014) showed how a single, bisecting tube of light could transform a simple line of plastic containers into a glowing ribbon bar of illumination. Trip Brand (2009), a wall-mounted flattened out leather suitcase bisected by a single flouro, like the similarly configured Globite (also 2009), suggested the form-making properties of light as Culbert revisited the complicated planarity of Cubism. In a number of works comprising panes of glass and fluorescent tubes angled into or across the wall, Culbert can suggest the asperities of Minimalism, all the while making careful use of reflection. Warmer in tone are his photographs, many of them taken in France, and these too dis- play the same attentiveness to transparency and shadow.
Aspiring collectors of Culbert's work can refer to Ian Wedde's 2009 scholarly monograph, Bill Culbert: Making Light; several limited edition artist's books featuring the artist's photographs and drawings have also been released. Oxley, who's been showing Culbert since 2004, has not seen any of his work appear on the secondary market. She advises collectors, "Start with what you love and what piques your interest the most." Culbert would concur. As he told writer Diana Dekker when Day- light Flotsam Venice was being installed in Te Papa, while his work can be explained "rather seriously… There is no final explanation." Meaning is up to the viewer, it rests with "what interests them."
JUDITH BLACKALL 
Curator, National Art School, Sydney
Blackall first met Bill Culbert in 1990 while working for Victoria Miro Gallery in Florence. It was in this relatively new gallery space on the Lungarno Guicciardini that Culbert exhibited "Fabulous installations, I later drove the components of his exhibition from Florence to Croagnes, in the South of France, and stayed with him and his wife, Pip."
This meet was the catalyst for Blackall's ongoing admiration and respect for Culbert's practice, "His approach incorporates light both as a medium and as illumination – he draws with it, photographs its effects and uses it to redefine space through sculptural interventions…"
The artist initially trained as a painter, his playful interrogation with the three-dimensional enabling a masterful coupling of wall and space while affirming his critical place in contemporary art history.
Blackall witnessed Culbert's work in the 55th Venice Biennale of Art in 2013. As New Zealand's representative, Culbert's significant body of work, Front Door Out Back, showed the art world that he was on a stellar trajectory of international success, "Bill's work looked incredible in the spaces of the ancient Palazzo, illuminating the historic architecture in a sensitive and visually poetic way."
Blackall then curated an exhibition of Culbert's work at the National Art School Gallery in 2015. By then, Culbert had more than 400 solo exhibitions to his credit and a swathe of commissions.
"I love the way Culbert's work delivers a simplicity and spare visual poetry using light, also the way he draws with light. His work with fluorescent light articulates and owns the spaces in that they are self-illuminating. The light is in the work." – Courtney Kidd
ROSLYN OXLEY 
Director, Roslyn Oxley9 Gallery, Sydney
"The most exciting thing for me about his work is that you never know what you are getting. Usually one of my installation crew drives with Bill out on a mission to collect objects of his desire to make his artworks. With Bill's spontaneity in his hunt for the everyday materials, we're always guaranteed a beautiful surprise in his findings," says Oxley, a doyen of the gallery world having spent over fifty years observing the art market.
This forthcoming exhibition at Roslyn Oxley9 Gallery focuses on shadow, its nuances and resonance and Oxley is looking forward to it. Oxley is particularly enamoured with the ways Culbert manoeuvres prosaic objects to another plane, "He is hugely sensitive and beautiful in the way he handles his materials and the outcome is uniquely different. I like that and that's why I show him."
It is that peerless Culbert signature that has resulted in his work holding value with prices increasing at a 'slow and steady wins the race' momentum. That said, Culbert is not nearly as well known in Australia as he is in New Zealand and Europe where he has a strong following of collectors.
Oxley last showed Culbert's work here in 2009 where his installations sold well and ranged from $12,000 to $25,000, in his 2006 show one installation was $35,000. Because his works scale from institutional acquisitions and commissions to domestic register, price comparisons can be unwieldy. "His prices are not ridiculously high," says Oxley. "I guess some of the work is seemingly effortless and while his prices are good and on the increase, and will be aligned with his 2016 New Zealand show… Bill is a simple guy, who makes elegant, beautiful artwork." – Courtney Kidd
 Bill Culbert exhibits with Roslyn Oxley9 Gallery, Sydney from 18 May – 17 June, 2017.
This article was originally published in Art Collector issue 80, APR-JUN, 2017.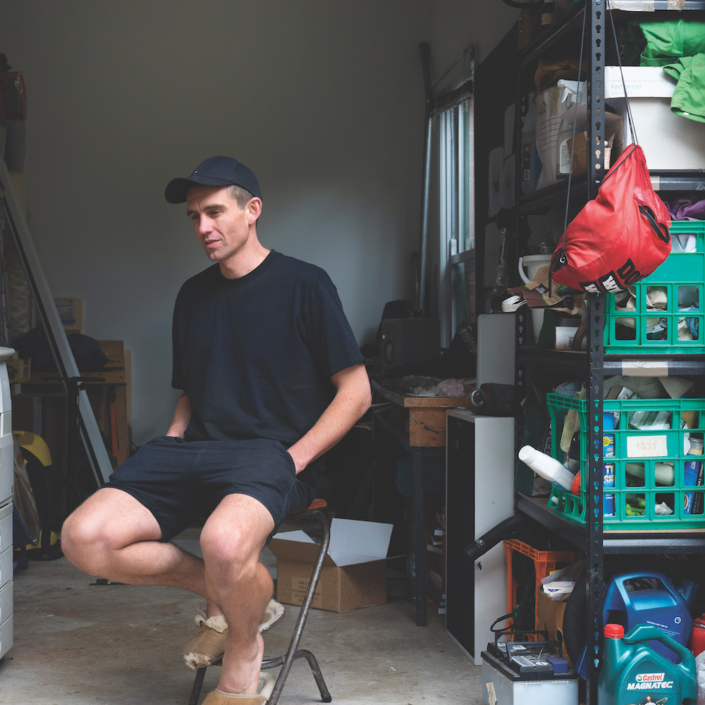 In the go-go-go of our everyday lives, artist Jamie O'Connell asks, will we ever be able to stop?
https://artcollector.net.au/wp-content/uploads/2020/07/20200227_8770-copy.jpg
1000
1000
Rosy Leake
/wp-content/uploads/2019/02/Art-Collector-Magazine-Online.jpg
Rosy Leake
2020-07-20 15:50:23
2020-07-20 15:52:03
Jamie O'Connell: 23-Hour Party person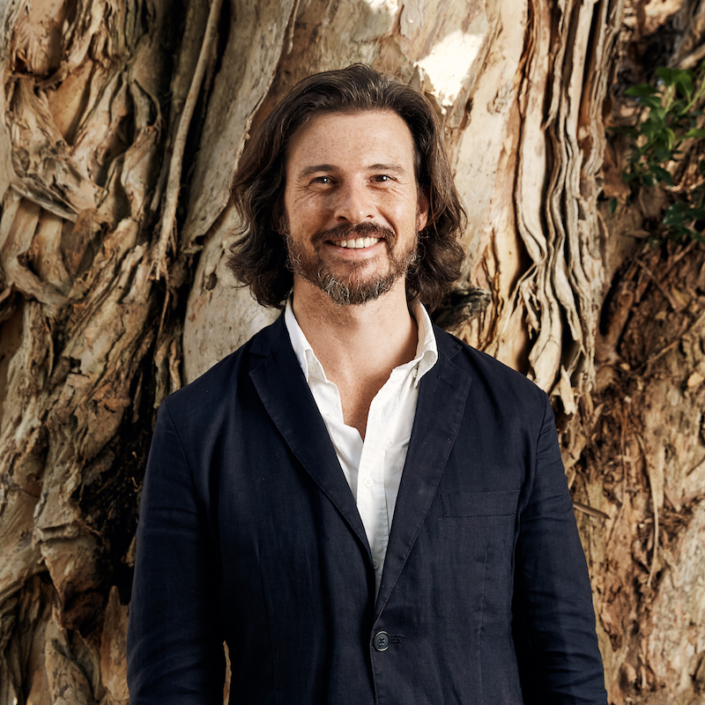 Oliver Watts' latest suite of seductive paintings explore spaces of retreat, sanctuary and exclusion in Sydney.
https://artcollector.net.au/wp-content/uploads/2020/05/OLIWATTS_-035-copy.jpg
800
800
Camilla Wagstaff
/wp-content/uploads/2019/02/Art-Collector-Magazine-Online.jpg
Camilla Wagstaff
2020-05-26 12:43:06
2020-05-26 12:43:26
Oliver Watts: Real Made Strange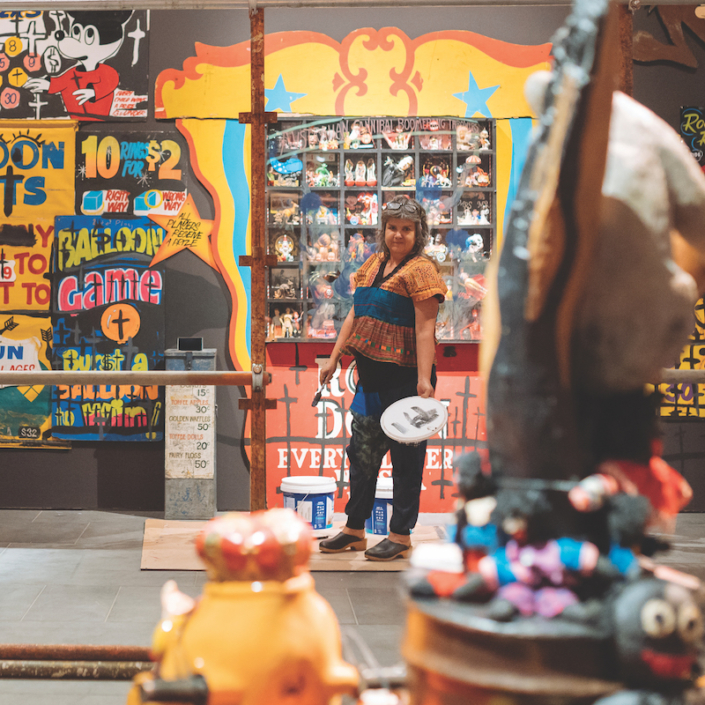 Employing anything from rusty lids and souvenir spoons to taxidermy birds and vintage fabrics, Karla Dickens unearths underlying narratives of both the tender and the traumatic.
https://artcollector.net.au/wp-content/uploads/2020/05/KD-Art-Collector-Magazine-Karla-Dickens-Daniel-Purvis-20200220_3896-copy.jpg
800
800
Camilla Wagstaff
/wp-content/uploads/2019/02/Art-Collector-Magazine-Online.jpg
Camilla Wagstaff
2020-05-05 13:30:07
2020-05-05 13:30:07
Karla Dickens: Lost and Found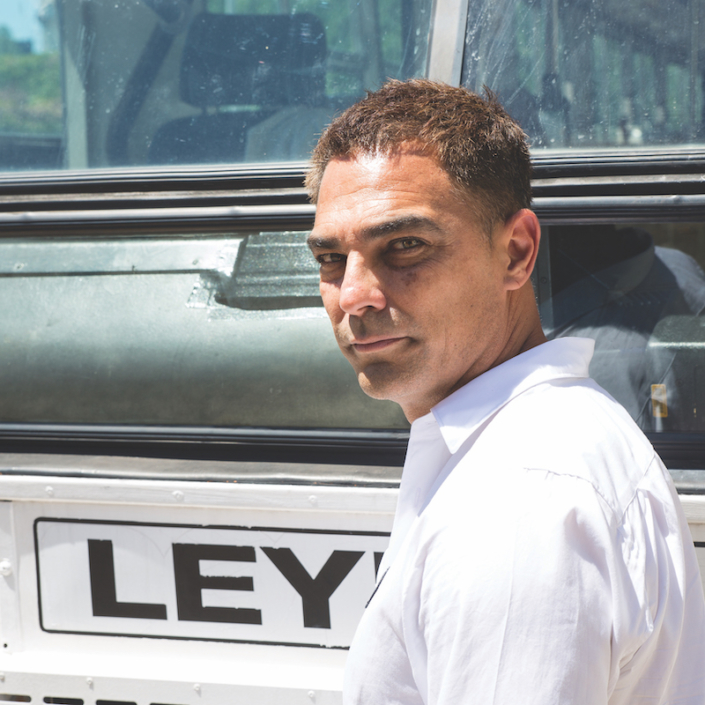 Michael Cook's latest photographic series mines the inherent racism toward Indigenous people, and the impact of materialism on community.
https://artcollector.net.au/wp-content/uploads/2020/05/MC-2.jpg
800
800
Camilla Wagstaff
/wp-content/uploads/2019/02/Art-Collector-Magazine-Online.jpg
Camilla Wagstaff
2020-05-05 13:19:24
2020-05-05 13:30:30
Michael Cook: Keeping up with the Joneses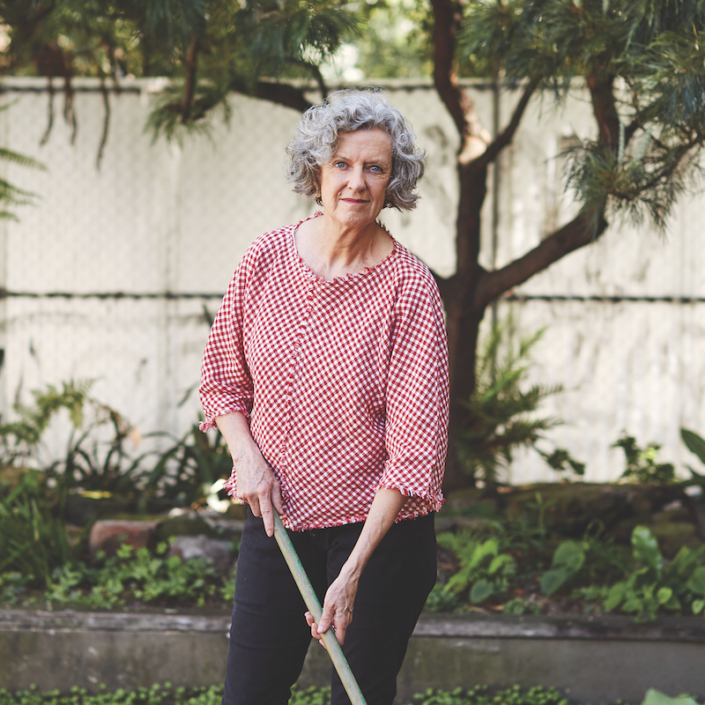 Over the past four decades, Australian artist Helen Eager has remained devoted to the pleasure principles of abstraction.
https://artcollector.net.au/wp-content/uploads/2020/05/HE-002_HELEN.jpg
800
800
Camilla Wagstaff
/wp-content/uploads/2019/02/Art-Collector-Magazine-Online.jpg
Camilla Wagstaff
2020-05-05 12:13:11
2020-05-05 13:31:23
Helen Eager: Keeping Composure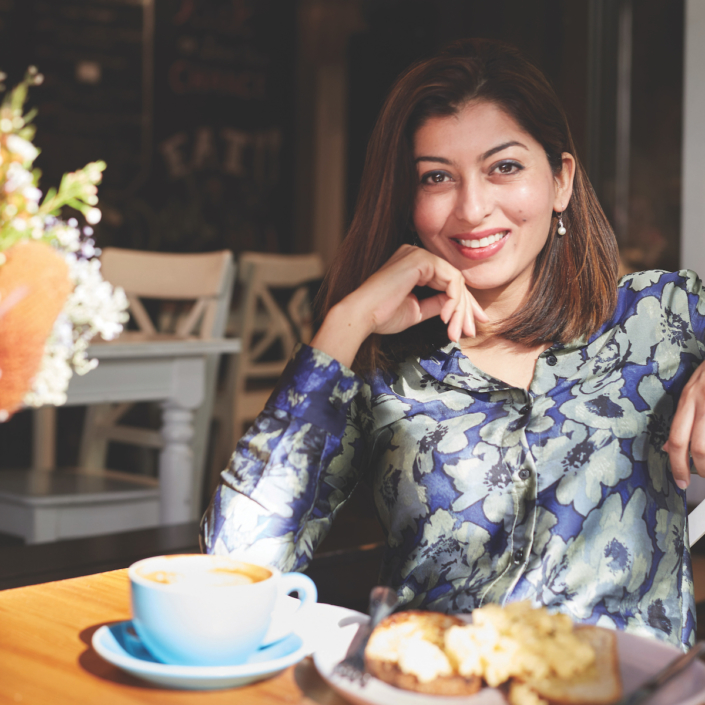 In 2019, Mehwish Iqbal had her first solo exhibition with Nanda\Hobbs in Sydney, and the unusual nature of her work left audiences intrigued.
https://artcollector.net.au/wp-content/uploads/2020/04/AC-Mehwish-Iqbal_005.jpg
1201
1200
Rosy Leake
/wp-content/uploads/2019/02/Art-Collector-Magazine-Online.jpg
Rosy Leake
2020-04-14 13:48:25
2020-04-14 13:49:25
Under the Radar: Mehwish Iqbal