Sonja and Glenn Hawkins: The New Philanthropy
Sonja and Glenn Hawkins' love of art has led her to support all sides of the collecting equation.
Words: Mark Amery
Photography: Kallan MaCleod
It's one of those things that becomes an addiction," quips Sonja Hawkins, "I don't know how it starts." Collecting can take hold of people, leading to relationships they never could have predicted. After more than 25 years buying contemporary art for their Auckland home – accumulating over 100 works in the process – for Sonja and Glenn Hawkins its led to the establishment of My Art, providing interest free loans to other art buyers. "The idea came about because we love art," says Sonja. "We started talking about how we could share our good fortune. We were looking at an exhibition and only two of twelve works had sold. Glenn was like 'how can I help the gallery and benefit this artist?'"
With Glenn the founder of finance group Avanti, My Art was a natural fit for this couple to give back. This is a not-for-profit business, with any profits going into a charitable trust 'Six cents' to support the arts. That's recently included a cash prize for the inaugural Auckland Art Fair winning gallery stand and support for Auckland Art Week.
With My Art, buyers pay a 10 per cent deposit and pay the loan off over nine equal payments. My Art takes six per cent of the amount borrowed. Now a year old, the Hawkins' scheme joins a similarly young Australian one, Art Money. Both follow the success of Own Art, an Arts Council England initiative that launched in 2004. It is a growing thing: in September Art Money launched itself in the US market at Expo Chicago Art Fair.
Within a year more than 50 galleries have joined My Art: the majority of established Auckland galleries, and a large number throughout New Zealand. Five Australian galleries also signed up during Auckland Art Fair. Sonja emphasises they're not trying to compete with Art Money: New Zealanders are restricted to only buying New Zealand artists work thRough the Australian galleries. "We've kept our percentage to a minimum. We want to make it beneficial to the gallery –
we know the margins aren't huge. Our costs are minimal because we've got the back office. It's about helping how we can. We want people to buy art and live with art, and artists to make a living. You can't do it for nothing but we hope we've found a happy medium."
Sonja's collecting 'bug' began with being gifted a work for her 21st birthday. "I just got the buzz. I came away from galleries feeling enthralled, and the more I looked the more I wanted to see. Eventually I had a young family and I'd spend my spare time in galleries, and then I'd drag my husband along… "
It helped that Sonja was an interior designer – coming into contact with a lot of artists. Although she agrees that collecting art is not about it fitting in with the decor. "I never buy art with a space in mind. I buy it more because of the feeling I get. I don't want to say I never look at a space and think what art would look good there… but at the same time art and design are quite different."
Established favourites like a Francis Upritchard figure and a Bill Culbert lightwork are joined by ambitious work by younger artists, such as a John Ward Knox silver chain-link spider web – suitably stretching overhead in their entrance hall. "The more you move the collection around, the more spaces you find."
My Art has broadened the Hawkins' own reach. "We've discovered galleries we didn't know existed and we've also had lovely emails from people saying that they couldn't buy works without My Art. They get the art straight away – and that's where the galleries love it. With lay-bys the buyer is entitled to say at the end they don't want the work anymore. Here the deal is done upfront and we take the risk, which is minimal."
20 years ago Hawkins used to buy art on lay-by. Now she's excited to be helping newcomers. "We've supported a few young artists through their first exhibitions. Their peer group is buying their art – they are often in their first jobs and this has allowed them to do it. That gives me such a buzz."
This article was originally published in Art Collector issue 78, OCT-DEC 2016.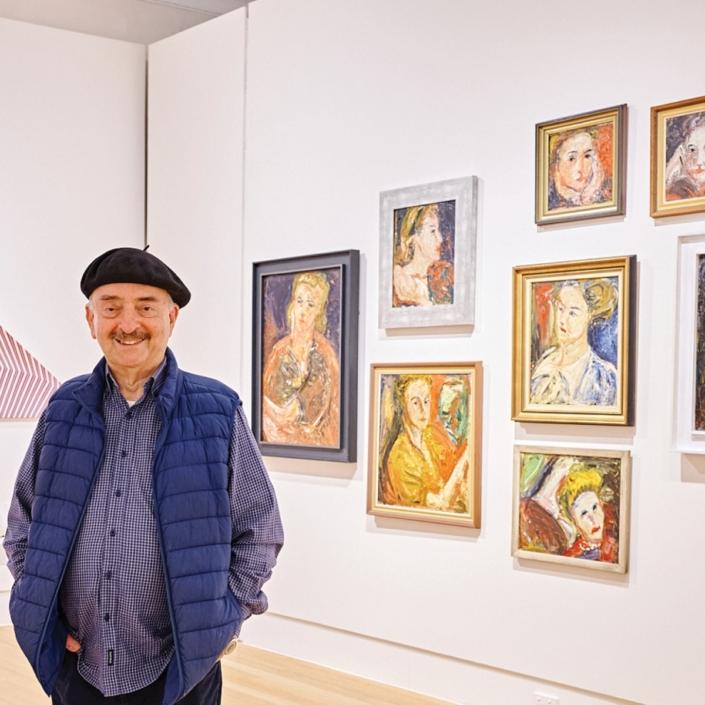 An unbridled passion for collecting Australian art adorns the Rosenblatt home.
https://artcollector.net.au/wp-content/uploads/2023/02/52383501007_9b7d963d8d_o-4-resized-1-1.jpg
1200
1200
Erin Irwin
https://artcollector.net.au/wp-content/uploads/2021/11/Art-Collector-logos-transparency-WHITE-1080x1080px-2.png
Erin Irwin
2023-02-07 05:04:52
2023-02-13 04:14:50
Remarkable Collectors: Norman Rosenblatt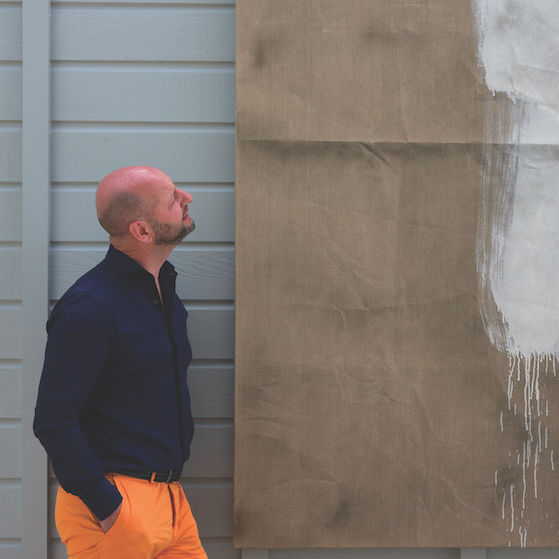 The Gardner family's art collection on Auckland's Waiheke Island is a rare glimpse at the work of New Zealand's undiscovered artists.
https://artcollector.net.au/wp-content/uploads/2022/02/DSF8585lrg-1.jpeg
559
559
AdrianaBorsey
https://artcollector.net.au/wp-content/uploads/2021/11/Art-Collector-logos-transparency-WHITE-1080x1080px-2.png
AdrianaBorsey
2022-02-02 14:39:58
2022-02-02 14:43:03
Collector Profile: A Rather Special Story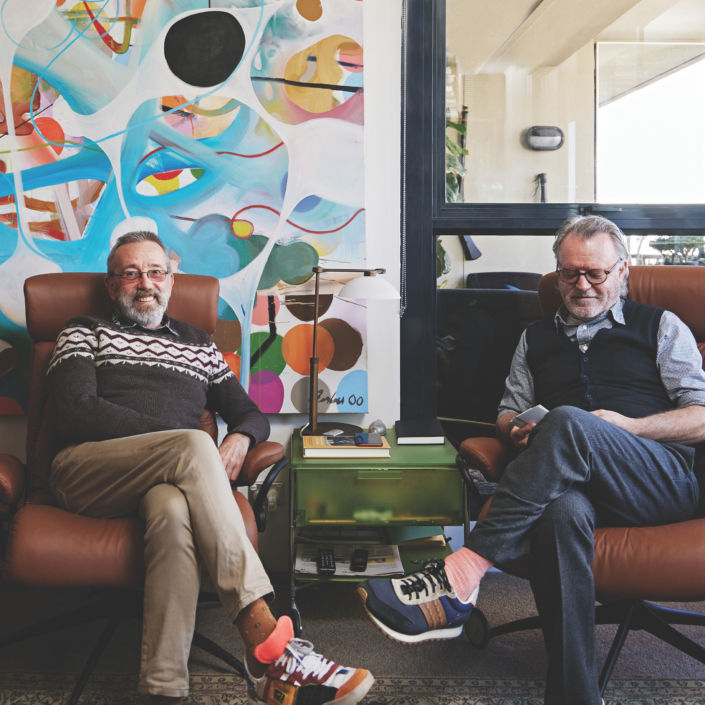 Intimately familiar with every work hanging on their walls, Ron and George Adams are quickly running out of room for all the friends in their collection.
https://artcollector.net.au/wp-content/uploads/2021/10/053_-copy.jpeg
2443
2443
MaddyMatheson
https://artcollector.net.au/wp-content/uploads/2021/11/Art-Collector-logos-transparency-WHITE-1080x1080px-2.png
MaddyMatheson
2021-10-27 14:06:37
2021-10-27 14:11:58
Collector Profile: Ron and George Adams