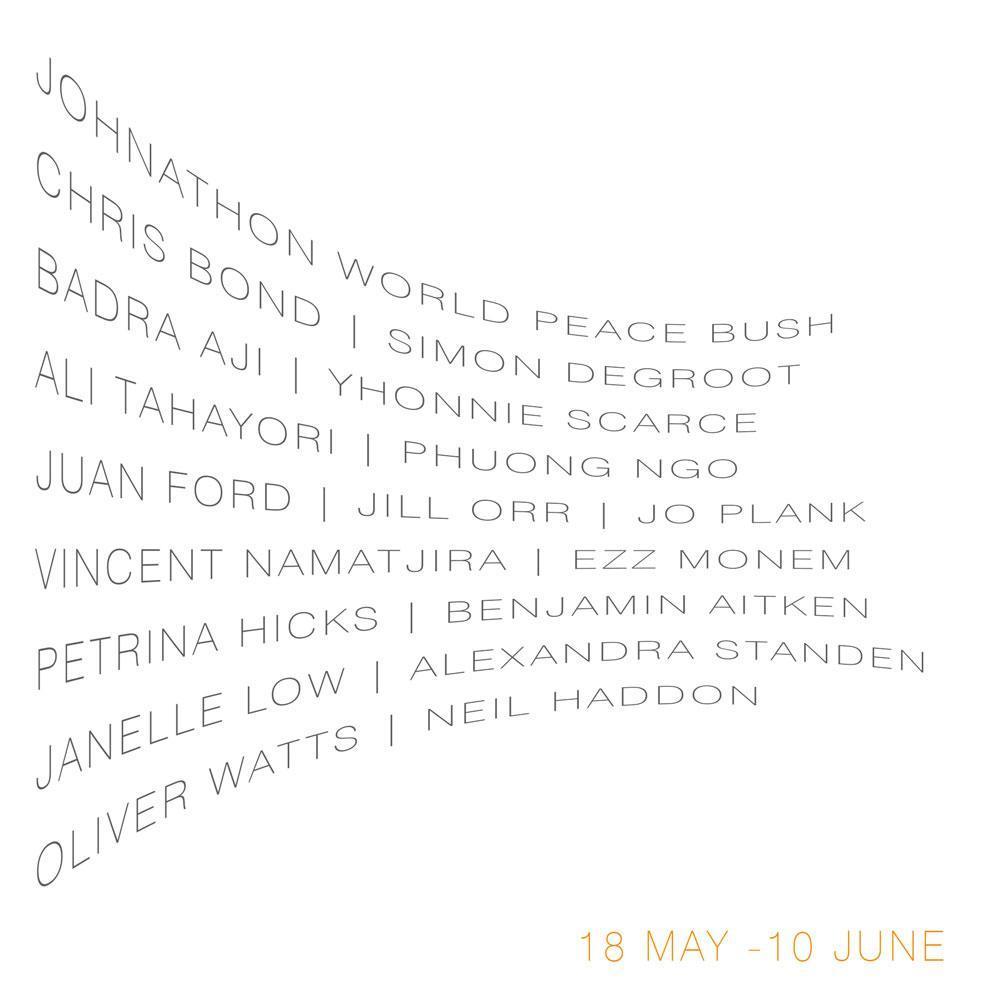 THIS IS NO FANTASY Gallery Artists descend on Fitzroy for a rare group show, showcasing artists on the stable who have recently achieved exciting milestones.
Exhibited artists include: Johnathon World Peace Bush, Ali Tahayori, Chris Bond, Yhonnie Scarce, Alexandra Standen, Oliver Watts, Phuong Ngo, Vincent Namatjira, Petrina Hicks, Juan Ford, Benjamin Aitken, Ezz Monem, Simon Degroot, Janelle Low, Badra Aji, Jill Orr, Neil Haddon and Jo Plank.
Opening Event: Saturday 3 June, 2 – 4pm, including artist drinks.