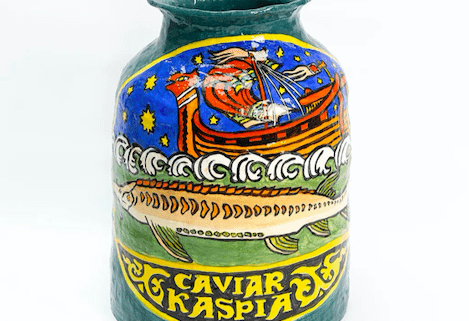 PIERMARQ* presents an exhibition of work by artist Jake Clark. This is Clark's first exhibition with PIERMARQ* in Sydney.
Clark's work examines the relationship between contemporary culture and iconography. Rich with historic and artistic references, from Grecian urns and funerary vessels to the work of artists such as David Hockney and Keith Haring, Clark takes inspiration from the world around him to reinterpret signs, product branding, and logos. His visual sources extend from fast food joints to beloved sports teams, luxury hotels and local businesses, evoking the nostalgia and sentimentality associated with symbols, places and industry icons. The colorful ceramics pay tribute to classic hospitality institutions of Sydney, Melbourne, USA, and Europe, capturing the look and feel of restaurants that have stood the test of time with a strong visual personality.
Clark hand-builds each sculpture with coils of clay, then fires each piece three times before painting several layers of underglaze to create the vibrancy in his colours. His paintings are based on the colours and the signage of a particular location and his memory of the environment, to activate the senses associated with the experience.
Clark (b. 1985 in Melbourne, Australia) is a sculptor, ceramicist, and painter who lives and works in New York City. Clark is represented by galleries in Paris, New York, Los Angeles and Tokyo. His work will be presented at Art Basel, Miami in December.
Follow this artist
Sign up to receive the latest updates on this artist including exhibitions, VIP previews, landmark events, news and milestones.