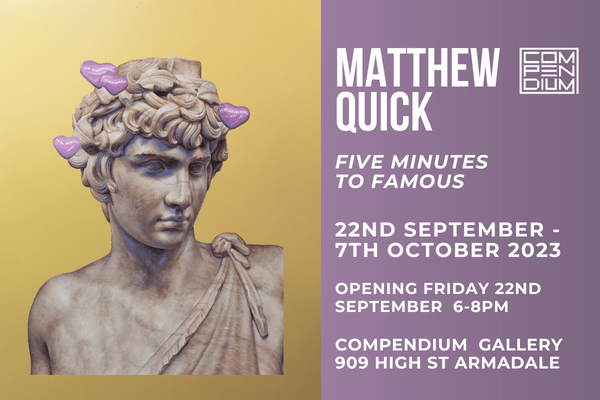 On the cutting edge of a Pop Surrealist aesthetic and Iconoclastic ideologies, it is easy to see why Australian artist Matthew Quick is considered one of the most respected Australian painters today.
Quick is the master of parodying what constitutes popular entertainment and all the ridiculousness that comes with it. Reworking remarkable depictions of iconic figures in history and using their inherent portrayal against them in order to satirise key elements of popular discourses such as the hooks that social media has on younger generations. Often depicting key figures in classical Greek mythology, Quick adds satirical elements to his portraits, essentially poking fun at today's popular culture and trending discourses in an aesthetically pleasing manner.
Opening Event: Friday 22 September, 6 – 8pm.
Follow this artist
Sign up to receive the latest updates on this artist including exhibitions, VIP previews, landmark events, news and milestones.