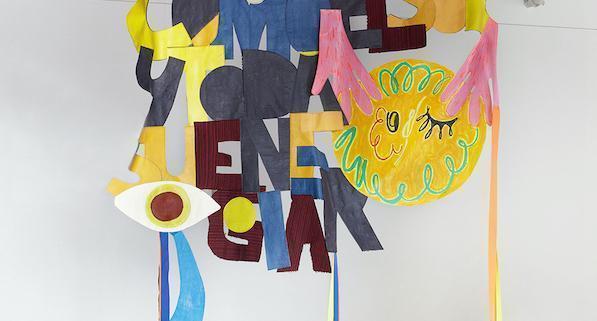 Speech Patterns is an entwined and layered conversation between the work of contemporary artists Nadia Hernández and Jon Campbell.
This vibrant exhibition is full of life, poetry and feeling and is comprised of paintings, paste-ups, drawings, posters, banners and flags from across the span of their individual practices.
For Hernández – born in Mérida, Venezuela, and now based between Melbourne and Sydney – her practice is a way of keeping alive her connection to friends, family and place while calling on the spirit of protest to unsettle the given global disorder that has displaced her and her family.
And for Campbell – born in Belfast, Northern Ireland, and growing up in Melbourne's western suburbs – his work is a wryly humourous exploration of the layered and complicated contingencies of the ever-shifting Australian condition as it is embraced, repressed, and rebelled against.
Guided by their approaches to thinking and making and reflecting on their places in the world, both artists' works evidence a warm feeling of inclusion that is fundamentally social in nature.