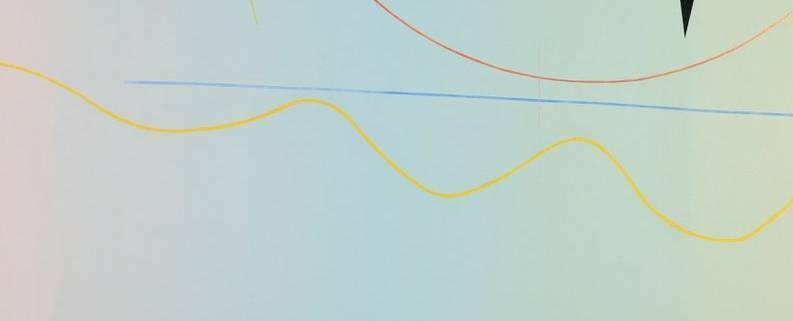 Nicholas Thompson Gallery presents an exhibition of works by Virginia Cuppaidge at this year's Sydney Contemporary, including early and recent work by the artist, as well as a major work Cytheria (1977/78) recently restored by the Grimwade Centre, University of Melbourne.
Paintings, like people, change over time, so it is always a fascinating exercise to unfurl canvases kept safely in storage for more than four decades and show them in a fresh light and in a different country to that in which they were conceived. Virginia Cuppaidge's Skyspace series, from the late 1970s and early 1980s, embodies the opalescent Manhattan sky but is infused with memories of the bleached colours of the Australian landscape. Now, against the cool white of a gallery wall, they acquire a retrospective aura that permits a new view, across time and place, allowing us to reflect on this short but pivotal phase of Cuppaidge's work.
Cuppaidge's Skyspace paintings are at once emotionally charged and romantic yet as tautly balanced as steel constructions. Conceived and created in New York, and now repatriated to Australia, they represent a visionary experiment in minimalism infused with romanticism and painting steeped in sculpture.
Alongside this presentation, the artist will discuss her life and career with Una Rey, Editor of Artlink magazine on Sunday 10th of September from 2 to 3 pm at the Nicholas Thompson Gallery booth (H04).
Follow this artist
Sign up to receive the latest updates on this artist including exhibitions, VIP previews, landmark events, news and milestones.