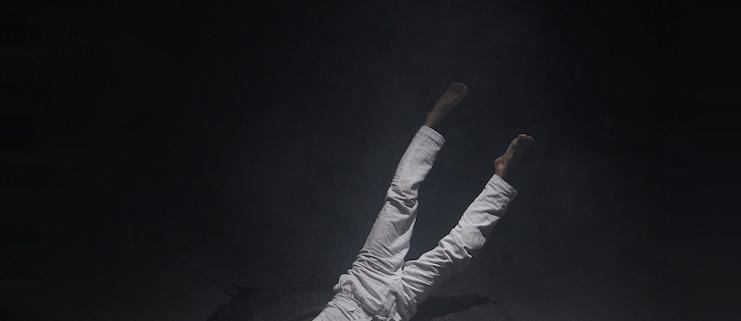 Performance Space announces the highly anticipated Liveworks Festival of Experimental Art 2022; a full-scale return to Carriageworks with a 10-day program of visionary new experimental art from 20 – 30 October.
The hybrid in-venue and virtual Festival format will present 18 extraordinary live shows and 9 distinctive digital events featuring over 61 Australian, First Nations and Asia-Pacific artists.
Australian-Papua New Guinean artist Yuriyal Eric Bridgeman will premiere a major new work, A barrow, a singsing, 19 large-scale shield paintings with sculpture, photography and installation in the public space at Carriageworks; a major new commission by Performance Space and HOTA as part of a new three-year partnership.
Liveworks 2022 will present some of Australia's most celebrated senior artists and will also champion the next generation of culture creators with festival highlights including Bone Dirt, Jon Rose, Luke George and Daniel Kok, Field Theory, Amrita Hepi, Raghav Handa and Sophie Penkethman-Young.
Music and sound punctuate the Festival with free public performances; Opening Sounds with Rainbow Chan & Sui Zhen alongside DJ Krystel Diola and Closing Sounds with Haco & Lisa Lerkenfeldt. Legendary Australian experimental musician and composer Jon Rose, presents Night Songs, a remarkable sonic exploration using the sounds of the Australian Pied Butcherbird. The queer dance floor party and performance experience returns with the acclaimed Day for Night.
Liveworks 2022 will present three program streams:
● LIVE NOW, the presentation of captivating, bold new experimental art from the Asia-Pacific, expanding our perspective on what's possible.
● LIVE DREAMS, a dynamic platform for works-in-progress, exploring the art of tomorrow.
● LIVE FUTURES, a curated series of artist-led conversations about the future.
After nearly 12 years leading Performance Space, Jeff Khan announced in early August that he would step down from his role of Artistic Director and CEO at Performance Space, with Liveworks 2022 a final celebration of his legacy. Jeff moves into the role of Creative Consultant from August 31 until October 31 to oversee the artistic vision for Liveworks 2022.
Liveworks 2022 is at Carriageworks from 20-30 October with tickets on sale now and prices ranging from Free-$45.
Explore the program and book tickets at the Performance Space website: https://performancespace.com.au/