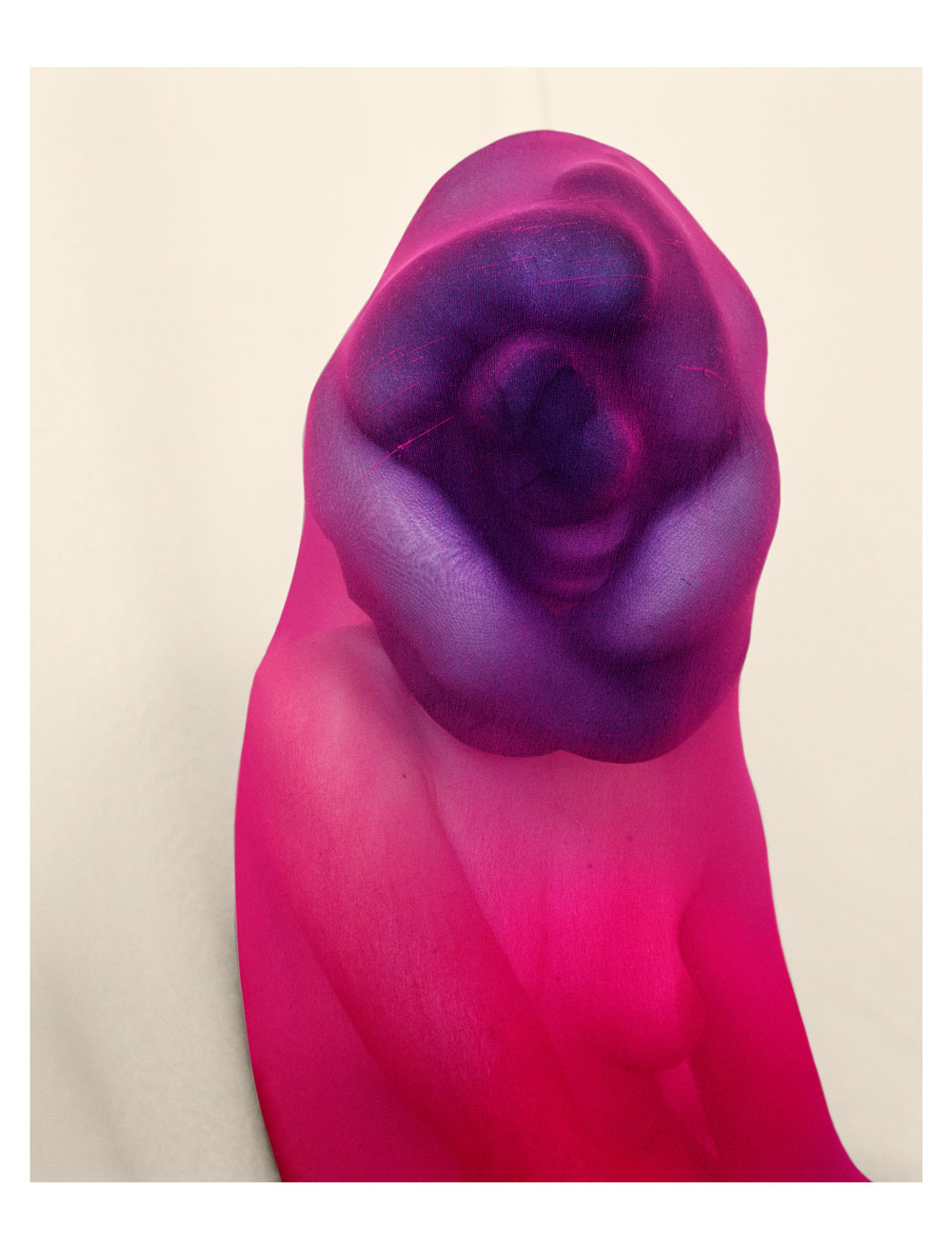 Polly Borland, Morph 25, 2018. Archival pigment print, 200 x 162.5cm. Edition of 6 + 3AP. Courtesy: the artist and Sullivan+Strumpf, Sydney. 
Sullivan+Strumpf presents Polymorph, an exhibition of new work by Polly Borland.
Continuing Borland's exploration of the possibilities of abstraction and the surreal, the Morph and Polymorph series of photographs combine anthropomorphic soft-sculpture with abstracted portraiture. An exciting advance in Borland's practice, these new works present the human form in surprising and unfamiliar ways.
At once tender and troubling, they are poignantly human and pointedly not; an amalgam of humour, the uncanny and a disquieting uneasiness. Accompanying these works will be five portraits of Borland by five invited artists: Emma Borland, Tony Clark, Eliza Hutchinson, Elizabeth Newman, Constance Zikos and Christina Zimpel. Underscoring the ideas of distortion and transformation explored in the Morphseries, Borland asked each artist to respond to the portrait invitation in any way they wished, in terms of size, medium and style, creating five images across which the artist's face is repeatedly recast and reinterpreted.
Polymorph coincides with Borland's major survey show at the National Gallery of Victoria and the publication of a new book of Borland's images from this series which is published by Perimeter Editions.  
Exhibition opens: 6-8pm Saturday 24 November 2018
Follow this artist
Sign up to receive the latest updates on this artist including exhibitions, VIP previews, landmark events, news and milestones.