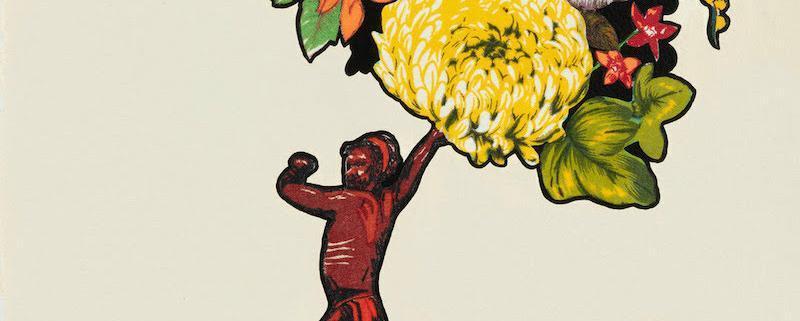 Tony Albert's 2022 solo exhibition at Sullivan+Strumpf, Remark, continues the artist's investigation into the imagery and identification of appropriated Indigenous Australian iconography in domestic decoration and design.
Incorporating fabric from his extensive collection of 'Aboriginalia', Remark sees Albert expand on his acclaimed Conversations with Margaret Preston series dimensionality, critically engaging with the fabric in his own right.
Like the fabric of Australian society, the appropriated Indigenous imagery printed on souvenir tea towels intertwines in a complicated web of national identity. These are not images by Aboriginal people and our voices and autonomy continued to be silenced through the object's inauthenticity. As a country we must reconcile with these objects' very existence. They are painful reiterations of a violent and oppressive history, but we also cannot hide or destroy them because they are an important societal record that should not be forgotten. As an artist this juxtaposition and tension fascinates me.
Opening Event: Thursday 10 November 2022, 6pm.
Follow this artist
Sign up to receive the latest updates on this artist including exhibitions, VIP previews, landmark events, news and milestones.