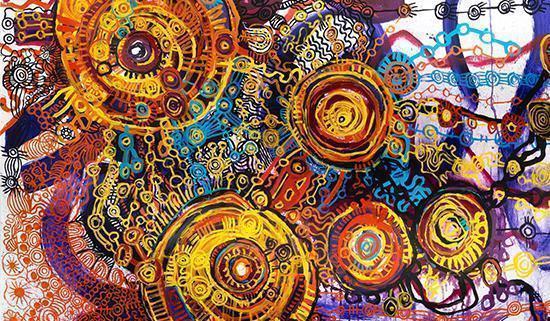 Alcaston Gallery presents new major paintings by Pitjantjatjara woman and multidisciplinary contemporary artist Yaritji Young, who lives and works in Amata, in the Anangu Pitjantjatjara Yankunytjatjara (APY) Lands of far north South Australia.
Her dynamic and highly gestural paintings depict the spectacular desert landscape of her Country in vivid colour and expressive brushstrokes. Young's vibrant compositions boast an intense colour palette and highly detailed motifs to create the artist's interpretation of the Tjala Tjukurpa, the story of the Honey Ant.
Young's artwork has been acquired by prominent collections in Australia and overseas, including the Art Gallery of South Australia, Adelaide, South Australia; Museum of Contemporary Art Australia, Sydney; National Gallery of Victoria, Melbourne; Queensland Art Gallery | Gallery of Modern Art, Brisbane; Singapore Art Museum, Singapore and the Fondation Opale, Switzerland.