José Roca artistic director of the 23rd Biennale of Sydney
Colombian curator takes on the project for 2022.
José Roca has been announced as the new artistic director of the 23rd Biennale of Sydney, slated to take place in 2022.
The Colombian curator is currently the artistic director of not-for-profit contemporary art space FLORA ars+natura in his home city of Bogotá. He also previously managed the arts program at the Museo del Banco de la República (MAMU) for a decade, establishing it as one of the most esteemed art spaces in Latin America.
Roca brings his passion for the relationship between nature and art to the 23rd Biennale of Sydney, which will have a strong focus on sustainability and collaboration in the art world. Roca will work alongside a team of curators, nicknamed the Curatorium, to bring the exhibition to life. Members include Paschal Daantos Berry, head of learning and participation at the Art Gallery of New South Wales; Anna Davis, curator at the Museum of Contemporary Art Australia; Hannah Donnelly, producer of First Nations programs at the Information + Cultural Exchange in Sydney; and Talia Linz, curator at Artspace Sydney.
Despite being still in the early stages of planning, the Curatorium and Roca have already pledged to reduce the environmental impact of the Biennale, by limiting international travel and utilising technology to consult with a worldwide network of colleagues, and by reproducing works locally.
"In this particular day and time – in the wake of a planetary halt that forced us all to give a hard look at our real needs and priorities – we need to be conscious of the impact of our decisions and actions on the social, political and natural environment," Roca says. "We must think of more sustainable ways to do exhibitions, work collaboratively with and for local audiences, and learn from the peoples that have lived in harmony with nature.
"I am honoured to be appointed artistic director of the 23rd Biennale of Sydney and look forward to working with a team of experienced colleagues towards a project that will reflect the issues and concerns of the complex times we are living."
The 23rd Biennale of Sydney exhibits from 12 March to 13 June 2022.
Image: Artistic Director José Roca. Photo by Alejandra Quintero Sinisterra.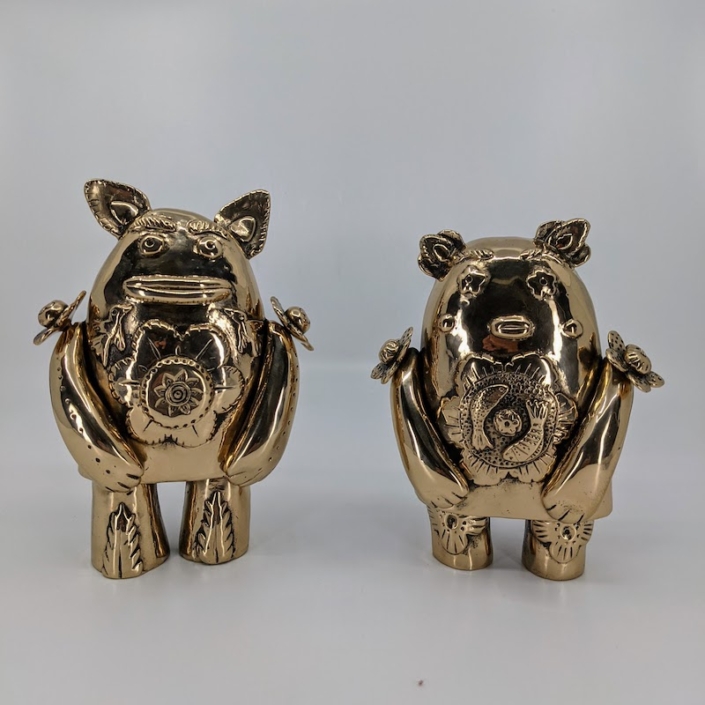 McClelland Sculpture Park+Gallery latest commissions support pandemic-impacted artists and respond to collector demand.
https://artcollector.net.au/wp-content/uploads/2021/11/Vipoo-Srivilasa-Little-People-2021_photo-artist-2.jpg
800
800
Charlotte Middleton
https://artcollector.net.au/wp-content/uploads/2021/11/Art-Collector-logos-transparency-WHITE-1080x1080px-2.png
Charlotte Middleton
2021-11-23 20:29:32
2021-11-24 18:23:06
McClelland launches Limited Edition Small Sculpture project