Lorne Sculpture Biennale puts regional Victorian town front and centre
In a first for the event, the biennale presents collecting opportunities with limited edition and original works for sale.
Words: Charlotte Middleton
This year's edition of the Lorne Sculpture Biennale (LSB) will take place from Saturday 12 March to Sunday 3 April 2022, with all involved artists creating site-specific pieces encapsulating the Spirit of Place.
Lorne local arts legend Graeme Wilkie OAM will serve as artistic director, with the unique curatorial approach of the LSB putting the regional seaside town of Lorne – its stories and its environment – front and centre.
"After one postponement, we are excited to be getting close to bringing the Lorne Sculpture Biennale to our iconic foreshore for everyone to enjoy," said Wilkie.
In a first for the event, LSB has established an online Gallery Shop to showcase the exhibited sculptural works, as well as limited edition and original works on paper, ceramics and design objects. All commissions generated by the sales will be reinvested into future biennales.
Beyond the main exhibition, the biennale also encompasses a range of supporting performances and events including the Sculpture Plus program and the Small Sculpture Prize and Exhibition.
Sculpture Plus will feature free and ticketed performances, workshops, nature walks, Indigenous education and other experiences around the township of Lorne over the duration of the biennale. The Small Sculpture Prize and Exhibition features small works by biennale and other invited artists, giving art lovers, supporters and visitors the opportunity to take a small piece of the biennale home.
Featuring works by all 16 selected biennale artists, the Small Sculpture Exhibition will also showcase work by a range of invited emerging, mid-career and established artists across varied price points. Invited artists include Bruce Armstrong (Bunjil, Docklands), Lorne Sculpture 2016 People's Choice winner Jenny Crompton, Geoffrey Bartlett, Peter Schipperheyn, Cara Johnson, Dean Bowen and Lucy McEachern. Works from the exhibition will be available for pre-sale via the online Gallery Shop from mid-February.
The Lorne Sculpture Biennale is also offering a non-acquisitive Small Sculpture Prize of $5,000, with a judging panel comprising former Geelong gallery director and head curator of the Point Leo Sculpture Park, Geoffrey Edwards; arts advocate and former Director of the Ian Potter Museum of Art, Kelly Gellatly; and Dr Graeme Williams OAM.
Wilkie said: "The addition of the Sculpture Plus and Small Sculpture Exhibition lend even more activity and excitement to our full program. The online Gallery Shop gives collectors the perfect opportunity to support our artists whilst investing in the future of the Biennale – a wonderful outcome for us all."
The Lorne Sculpture Biennale is a free and un-ticketed event, in situ from 12 March until 3 April 2022. For more information visit www.lornesculpture.com.
Lorne Sculpture Biennale 2022 is supported by the Australian Government through Festivals Australia, the RISE fund and the Building Better Regions Fund Community Stream; the Victorian Government through Creative Victoria; and the Surf Coast Shire through the COVID Assistance Recovery Program.
This article was originally published 21 January 2021.
Image: Sonia Payes, Littoral echo II, 2017-18. Fibreglass, automotive paint, UV gel coating. Courtesy: the artist and Lorne Sculpture Biennale.
Thumbnail image: Karl Meyer, Tidal, 2017-18. Stainless steel, automotive paint. Courtesy: the artist and Lorne Sculpture Biennale.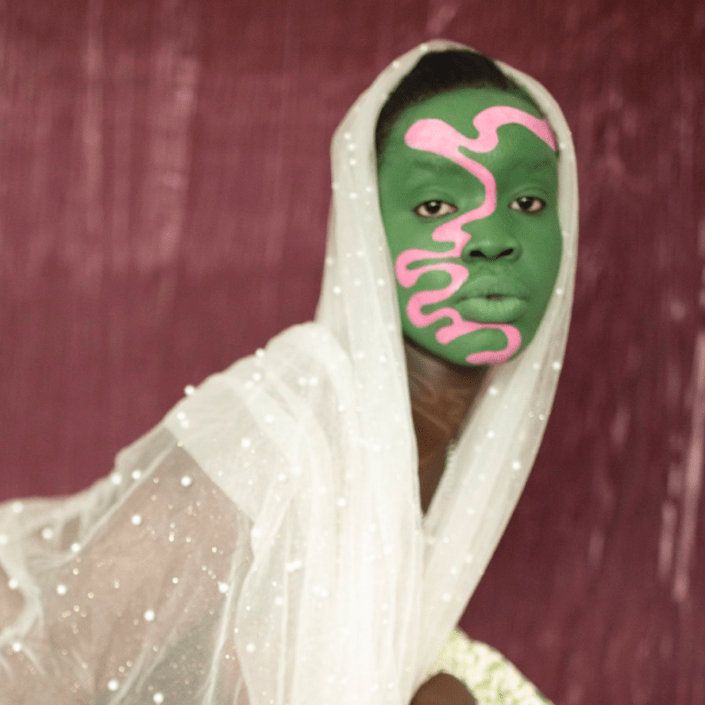 Melbourne artist and representing gallery take awarded portrait photography practice to international fair.
https://artcollector.net.au/wp-content/uploads/2022/05/Screen-Shot-2022-05-25-at-2.49.05-pm.png
888
888
Charlotte Middleton
https://artcollector.net.au/wp-content/uploads/2021/11/Art-Collector-logos-transparency-WHITE-1080x1080px-2.png
Charlotte Middleton
2022-05-25 15:05:56
2022-05-25 15:08:30
Atong Atem gears up to attend photo basel 2022 with MARS Gallery