Stieg Persson: The Tastemaker
In his new work, painter Stieg Persson takes aim at his most controversial topic yet: Goji berries. He talks to Alison Kubler about his take on contemporary food culture and why it's earned him so many enemies.
Words: Alison Kubler
Photography: Kirsten Gollings
Since graduating from the Victorian College of Art in the 1980s, Stieg Persson's work has been firmly embedded in Melbourne, the city in which he works and lives. His painting style is best described as a postmodern conflation of abstraction and realism that melds monochromatic paintings with overlaid arabesques and free-flowing calligraphic flourishes appropriated from arcane sources and rococo influences, as well as graffiti that the artist finds locally and photographs. Persson's singular aesthetic is unique amidst the larger wellspring of creative individuals whose work characterises Melbourne more broadly and was celebrated recently in Melbourne Now at the National Gallery of Victoria. For that exhibition, which garnered huge audiences, demonstrating the appeal of the local, Persson produced a specially commissioned wall painting that underlined his enduring critical relevance some 30 years since he left art school.
Persson described the work in Melbourne Now, The Philosophy of Individualism with Goji Berries as "tagging meets rococo with … a contrast between the supposed urban vitality [of the] tagging of disenfranchised youth" and rococo's fantastical and illogical aesthetics of weightlessness. A culture mash up if ever there was one, Persson anchored the ambitious work with a third design element taken from designs of the so-called daz- zle battleships of World War II, the patterns of which were less about camouflage than altering perception. Persson adapted the warships' original colour palette to more rococo inspired shades of pompadour pink and blue, and buttery yellow. The complex, layered wall work was a masterpiece of temporary madness, an epic folly. It provoked interesting reactions. "Personally I have never copped more flak for a work I've done. In the past I've made and exhibited works about cancer, neo-Nazis, genital piercings and Tony Abbott but
nothing compares to the heat I received for my painting … What is it with Goji berries? People get really upset." The artist's forthcoming exhibition, The Fragonard Room at Anna Schwartz Gallery in Melbourne, extends the ideas contained within Melbourne Now. The paintings critique what Persson describes as a contemporary preoccupation with food and its role in urban culture. He explains: "The current paintings draw from a clichéd view of bourgeois taste – grandma's biscuit tin and chocolate box. Now, this is not what actual contemporary Australian bourgeois taste is; I'm just using it as a signifier, a stalking horse." Food is the new entertainment by virtue of an endless number of contemporary cooking programs and celebrity chefs. Persson looks to critique ideas of foodism and the connoisseurship of eating in popular culture. The works blend images of gastronomic excess with formalist painting tropes and graffiti embellishments copied from the artist's photographs of specific tags found on the walls of some of Melbourne's more affluent suburbs.
In this light, the new works in The Fragonard Room read as a sickly sweet, oozing portrait of the city. Guatemala, Santa Felisa, Macarons is a 1960s abstract dream of concentric circles, at the centre of which hover lurid macaroons. A monkey eats quinoa (the grain ludicrously decreed a superfood) in the aptly titled A Monkey Eating Quinoa, while in Monarch Cakes, sinful chocolate éclairs are married with cream buns topped with cherries against landscape keyholes, eyed by a hungry mouse. Both are overlaid with floating arabesques of gilded graffiti. These fabulously fecund images of excess and urban moral decay, with their mélange of kitschy tokens and elegant arabesques, teeter at the very edge good taste, like so much rococo art. Persson adds: "Everyone loves fluffy kittens and bunnies. There's nothing to understand, it's a gut response. You are drawn into a judgment based on taste. And the exercising of taste is one of the most potentially shameful and exposing things the middle class can do and, as it happens, this anxiety is at the very core of art and art collecting." Persson's triumph is to package these complex concepts in a series of bombastic yet elegant paintings that beguile.
Persson is an artist's artist; his ongoing project might be described as a serious investigation of the practice of painting, at the same time that it pertains to everything else outside of painting as well. What he makes is completely current, and timeless. On the subject of being an artist he says: "Economically it's stupid to be an artist but as a group we are so tragically naïve as to ignore the obvious." The term mid career or mature can be a difficult professional burden to bear, but Persson wears the monikers lightly, perhaps because he is an artist whose career has spanned the heady 1980s and endured postmodernity, ultimately demonstrating its critical longevity.
In 2003 Persson was awarded the inaugural Arthur Guy Memorial Painting Prize at Bendigo Art Gallery, at the time the nation's richest prize for painting offering a riposte to the archaic notion of painting's redundancy. Contemporaneously painting is alive and well, indeed robust, and a quick rollcall of Australia's most successful contemporary artists would suggest. Perhaps it is painting's ability to describe the hand of the artist most directly, and to that end, Persson's paintings are most beautiful when seen in the flesh for their lush and complicated layered surfaces.
Significantly, Persson is among the celebrated few Australian artists whose work has been collected by the Metropolitan Museum of Art in New York. His work is held, too, in the collections of the National Gallery of Australia, National Gallery of Victoria, Art Gallery of New South Wales, Queensland Art Gallery, Auckland Art Gallery, Art Gallery of Western Australia and Sydney's Museum of Contemporary Art. Persson's work rewards the consistent collector and he has a loyal collector base carefully nurtured by dealer Anna Schwartz.
A prolific and busy artist since his first solo exhibition with Schwartz in 1983 Persson has exhibited widely both nationally and internationally. Significant projects and exhibitions include last year's Theatre of the World at La Maison Rouge in Paris and Mix Tape 1980s: Appropriation, Subculture, Critical Style at the National Gallery of Victoria, as well as the Theatre of the World at the Museum of Old and New Art in Hobart in 2012. Backmasking: The Art of Stieg Persson was an important early retrospective of his work mounted by Glen Eira City Gallery in 2001 that toured, though Persson is undoubtedly ready for another large-scale survey.
Anna Schwartz
DIRECTOR, ANNA SCHWARTZ GALLERY
Anna Schwartz is one of the nation's most respected commercial gallerists representing artists such as Dale Frank, Jenny Watson, Shaun Gladwell, Emily Floyd and Rose Nolan. She has had a particularly long professional relationship with Persson. "Stieg Persson's first exhibition with me was just as he had graduated from art school, in November 1983 – 30 years ago!"
Schwartz says she was initially drawn to the work because of its "underlying advanced and innovative thinking, combined with virtuosic painting. These were ideas that questioned contemporary painting and culture in a way which was completely innovative. Through his beautiful work, Stieg posed philosophical questions, often related to the place of faith and art in life. I saw this as both important and unique." Schwartz has watched Persson's work evolve and develop even as it has retained a singular aesthetic.
"Each exhibition has been achieved through hard thought and analysis. Stieg is very honest with himself and honest about the culture he inhabits. He takes a long view of history but is firmly placed in the very local present in The Fragonard Room. The paintings may, over time, take diverse forms – sometimes abstract, sometimes achingly figurative – but Stieg's hand is irrefutably present." On the subject of collectors, Schwartz comments: "Stieg's works are in many public and private collections throughout Australia and indeed overseas. I try to encourage collectors to maintain their interest in the new works of artists they have acquired and to participate in the ongoing practice. There are quite a number who have done this with Stieg Persson."
Victoria Lynn
DIRECTOR, TARRAWARRA MUSEUM OF ART
Victoria Lynn, director of TarraWarra Museum of Art in Victoria, has had a long association with Stieg Persson, whom she first met in 1985 as a university intern working on Australian Perspecta at the Art Gallery of New South Wales. "It was in a section curated by Judy Annear, along with the likes of Jacky Redgate, Julie Rrap, Robert Owen and John Nixon – all artists engaged in a post-conceptual practice. I have followed his work ever since, as I have a strong passion for painting and the ways in which it has been revitalised and reenergised since modernism." Lynn says Persson has made "a unique contribution to Australian painting, dissolving the modernist paradigm while at the same time extending its formalist strengths. He has explored ways of making ethical comments on society through a largely abstract painting practice. He has demonstrated the value of pursuing a painting practice through vast changes in contemporary art."
Lynn adds: "His oeuvre sits more within the spirit of Goya, Gericault or Courbet, the painters throughout history who have represented contemporary events, but for Stieg, he does not need to look much further than his local environment for inspiration." She observes, too, that his work has in recent years shifted away from a largely black colour palette, a colour of loss. In the new works she observes: "There is a coexistence of imagery. What was once the arabesque has become something like graffiti; an abstract form is now replaced by an overtly sweet domestic animal or flower; colour has changed from black, gold and white to beige, pink and white. The new works are a sharp critique of the interior design complacency of Australian society."
This article was originally published in Art Collector issue 69, JUL – SEP 2014.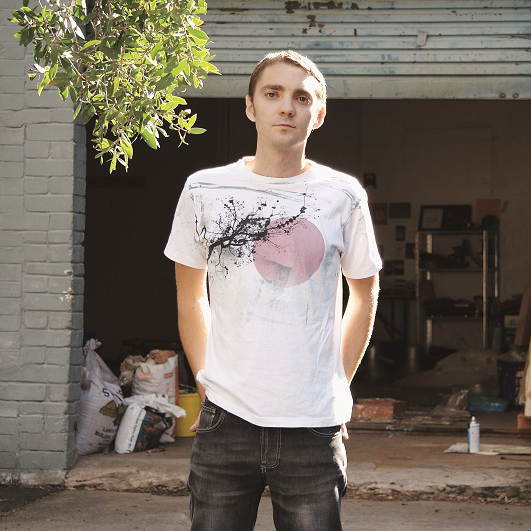 Blood sculptures that melt in the warm air on opening night, chewing gum soldiers that visitors tread across the gallery floor and jaffas that melt into hair gel are all exchanges of substances that are part of the process in Tim Silver's artworks. To Edward Colless they form a poetic theme of sickening, contaminating love like the kiss of a vampire.
https://artcollector.net.au/wp-content/uploads/2022/03/Tim_Silver-1_1-800q.jpg
531
531
AdrianaBorsey
https://artcollector.net.au/wp-content/uploads/2021/11/Art-Collector-logos-transparency-WHITE-1080x1080px-2.png
AdrianaBorsey
2022-03-31 15:44:35
2022-03-31 15:44:35
Artist Profile: Tim Silver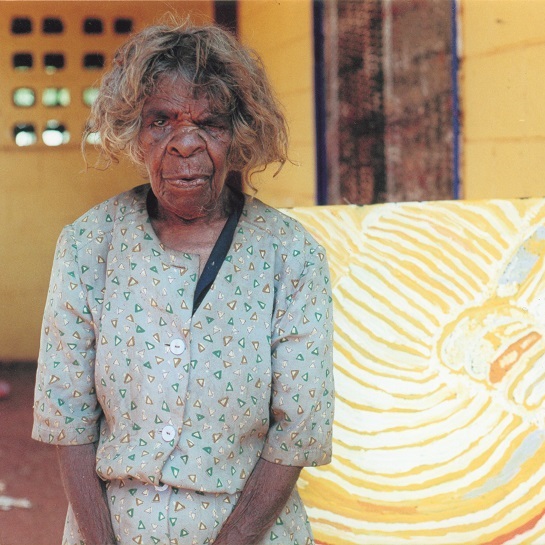 Makinti Napanangka, now over 70 years old, paints on the ground in the open air hunched over her canvas, her brushstrokes confident and instinctive. The efforts of her day's work are eagerly sought by institutions and collectors all over the world. Jennifer Isaacs visited this prominent desert painter's remote home base at Kintore, to watch her work.
https://artcollector.net.au/wp-content/uploads/2022/03/Makinti2-800-sq.jpg
545
545
AdrianaBorsey
https://artcollector.net.au/wp-content/uploads/2021/11/Art-Collector-logos-transparency-WHITE-1080x1080px-2.png
AdrianaBorsey
2022-03-31 15:25:22
2022-03-31 15:25:22
Artist Profile: Makinti Napanangka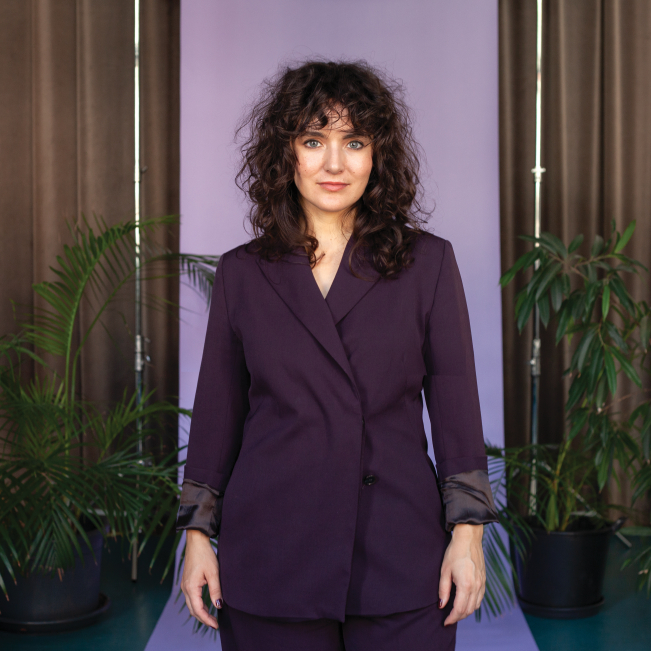 Reflecting on a haunting familial past, Pilar Mata Dupont grapples with the fractured narrative of her ancestry in dark, beautiful and theatrical images.
https://artcollector.net.au/wp-content/uploads/2022/03/ACA-PilarMataDumont-LHH_04-800-SQ.jpg
651
651
AdrianaBorsey
https://artcollector.net.au/wp-content/uploads/2021/11/Art-Collector-logos-transparency-WHITE-1080x1080px-2.png
AdrianaBorsey
2022-03-24 15:39:08
2022-03-24 15:39:08
Artist Profile: Pilar Mata Dupont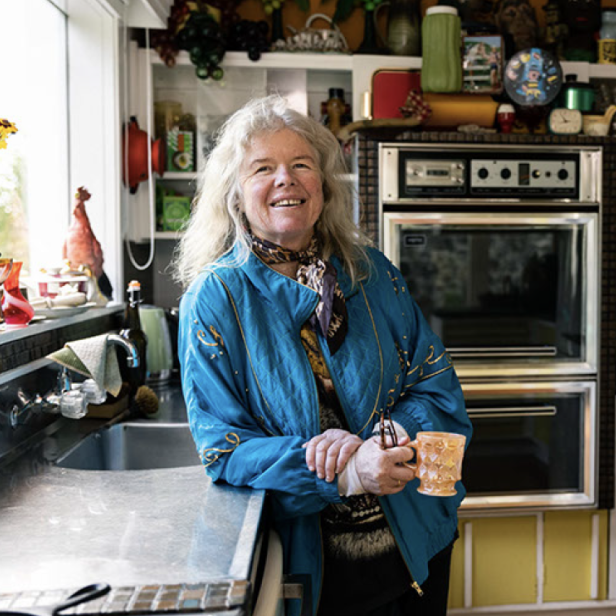 In forms from photography to installation, Judy Darragh takes us into spaces of both memory and physical experience, along the way combining the social, political and personal.
https://artcollector.net.au/wp-content/uploads/2022/03/Judy-Darragh.568-800-sq.png
616
616
AdrianaBorsey
https://artcollector.net.au/wp-content/uploads/2021/11/Art-Collector-logos-transparency-WHITE-1080x1080px-2.png
AdrianaBorsey
2022-03-24 15:17:09
2022-03-24 15:17:09
Artist Profile: Judy Darragh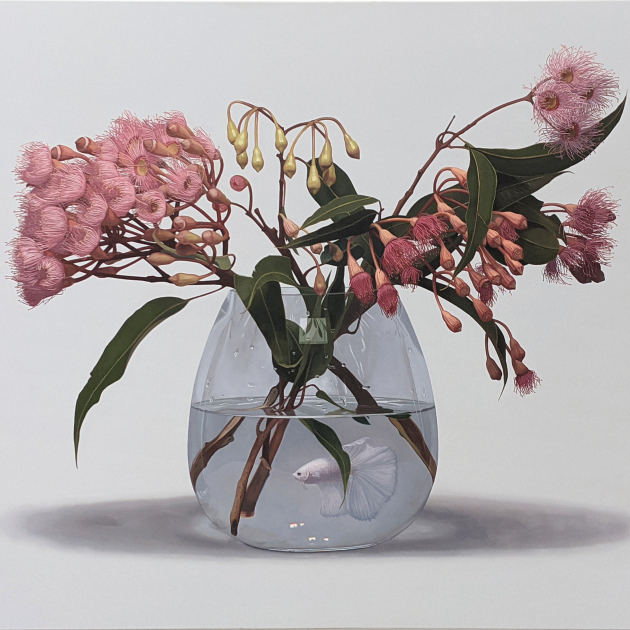 Challenging us to decipher what is real and what is unreal, Jonathan Dalton asks us to keep our critical thinking at the fore.
https://artcollector.net.au/wp-content/uploads/2022/03/Flowers-and-Fish-166x132cm-Oil-on-Linen-Jonathan-Dalton-800-sq.jpg
630
630
AdrianaBorsey
https://artcollector.net.au/wp-content/uploads/2021/11/Art-Collector-logos-transparency-WHITE-1080x1080px-2.png
AdrianaBorsey
2022-03-24 14:27:39
2022-03-24 14:27:39
Artist Profile: Jonathan Dalton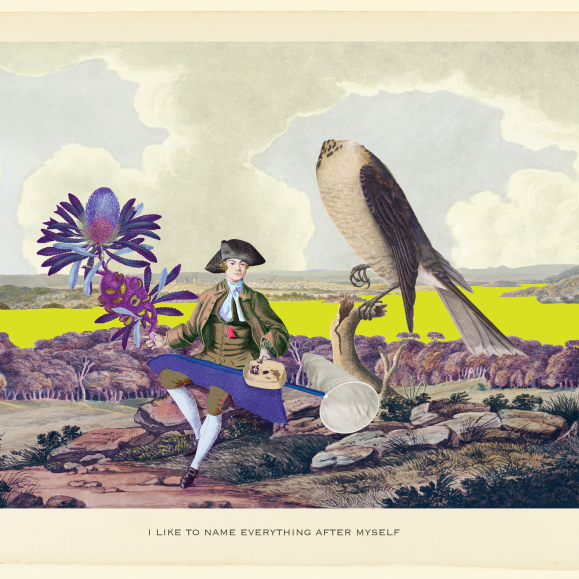 In works that comment on collecting, both institutional and personal, Joan Ross attempts a rewrite of history, but in a witty, self-effacing way.
https://artcollector.net.au/wp-content/uploads/2022/03/i-like-to-name-800-sq.jpg
579
579
AdrianaBorsey
https://artcollector.net.au/wp-content/uploads/2021/11/Art-Collector-logos-transparency-WHITE-1080x1080px-2.png
AdrianaBorsey
2022-03-24 14:13:06
2022-03-24 14:13:06
Artist Profile: Joan Ross