The 9th Asia Pacific Triennial of Contemporary Art
The Queensland Art Gallery of Modern Art's signature exhibition, The Asia Pacific Triennial (APT), is back this year in its ninth iteration with a glorious clash of materials and media in its presentation of new work from a multiplicity of cultures.
Words: Louise Martin-Chew
The Queensland Art Gallery of Modern Art's signature exhibition, The Asia Pacific Triennial (APT), is back this year in its ninth iteration with a glorious clash of materials and media in its presentation of new work from a multiplicity of cultures. This year's newcomers include the Republic of the Marshall Islands, the Autonomous Region of Bougainville and the Solomon Islands, and Laos – with a depth of focus on artists from Bangladesh and the Pacific.
There is also the greatest representation of First Nation artists yet seen in a Triennial, including Australia's Jonathan Jones and New Zealand's Lisa Reihana. Amidst this cacophony of aesthetics (81 artists from 30 countries), the narratives of women emerge most strongly, with their stories of innovating tradition, matriarchal cultures, the impact of digital media on spirituality, the agency of the body and the vulnerability of the natural environment. Also evident are ideas about utopias and dystopias, alternative concepts of wealth, and shifting ideas of labour, with materials and techniques that are new and exotic and ancient.
It is the ability of APT9 to weave the personal and political into vibrant cultural forms that curatorial manager of Asian and Pacific Art Zara Stanhope sees as key, together with an increasingly urgent environmental commentary. "Among the many voices are displacement stories, personal and universal narratives, work about the sea and the islands, and the movement of people," she says. "There is a softness too, which offers a way to engage."
One of the most astonishing works in this APT is Aisha Khalid's monumental 'Water has never feared the fire' (2018), titled from the words of 13th-century Persian poet Rumi. Born in 1972 in Lahore, Pakistan, Khalid is best known for her traditional miniature painting style, which she has taken into social and political commentary, and has garnered a strong international collector following. The work she is creating for the exhibition reflects the recent direction of her practice into large-scale tapestries using thousands of gold and silver-plated pins. Made on three hanging structures measuring more than five metres high, its design is based on the quadrilateral garden layout of the Charbagh (four gardens in Urdu). Curator Tarun Nagesh describes its unique qualities: "It shimmers and appears from a distance like fabric. When you get closer you get a sense of something quite rigid, strong and sharp." Lahore is noted for the vitality of its artists, and Khalid's work offers a commentary on the role of textiles and techniques associated with growing up in Pakistan.
The old ways are also subject matter for Monira Al Qadiri, who was born in Dakar in 1983 and lives and works in Berlin. Yet her interests take the old into the new, with the current oil mining industry juxtaposed with the earlier pearl-diving that dominated the Gulf. A four-sided video installation called Diver (2018) takes these ideas into an immersive presence. Conjuring the atmosphere of a huge aquarium, a group of synchronised swimmers wear diachronic suits that mimic both the aesthetic of oil film and the surface of pearls. Their movements echo the repetitive movements of divers while the soundtrack is a contemporary remix of traditional Kuwaiti diving songs. A sculpture called Alien Technology, also rendered in diachronic colours, draws on the industrial forms of the mining industry yet appears strangely organic. Curator Ellie Buttrose said that Al Qadiri's work highlights that "wealth is generated from this hidden aesthetic. Mass industrial forms are given a beautiful surface."
The APT's impact on drawing new work from the region is evidenced by two women's projects involving weaving from the Marshall Islands – JAKI-ED PROJECT – and Women's Wealth from the Autonomous Region of Bougainville (which also involves artists from the Solomon Islands and Australia). Curator Ruth McDougall is proud that both projects have an ability to convey "the richness of those cultural practices and a better understanding of that place. Some operate with shell and woven valuables that articulate a different economy, a relationship economy that continues." For her, these artworks from the Pacific engage audiences in different ways of understanding and being in the world, a sensibility that has laid at the heart of every APT.
The 9th Asia Pacific Triennial of Contemporary Art shows at the Queensland Art Gallery | gallery of Modern Art from 24 November 2018 to 28 April 2019.
Image: Monira Al Qadiri, 'Alien Technology', 2014, detail. Courtesy: The artist and Queensland Art Gallery of Modern Art, Brisbane.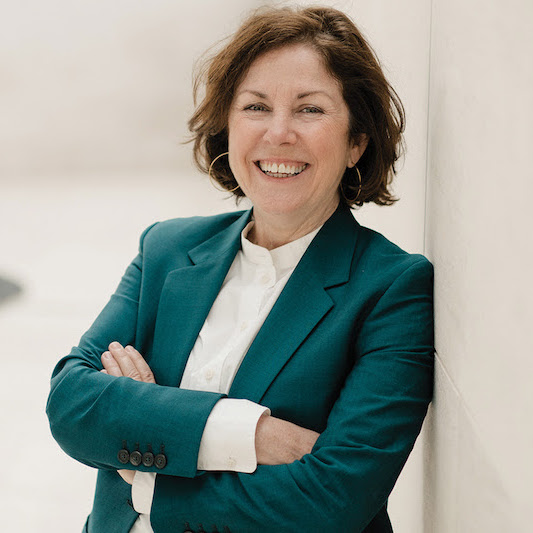 The Museum of Contemporary Art Australia (MCA) in Sydney has appointed home-grown talent Suzanne Cotter as new director.
https://artcollector.net.au/wp-content/uploads/2021/07/Suzanne-Cotter-copy.jpg
533
533
Charlotte Middleton
https://artcollector.net.au/wp-content/uploads/2021/11/Art-Collector-logos-transparency-WHITE-1080x1080px-2.png
Charlotte Middleton
2021-07-23 14:48:25
2021-07-23 16:16:43
New director set to take reins at the MCA