The National 2019: A curator's perspective
When 'The National' presented its first edition back in 2017, audiences were enchanted by the ambitious art, ideas and forms it presented across its three Sydney precincts.
When 'The National' presented its first edition back in 2017, audiences were enchanted by the ambitious art, ideas and forms it presented across its three Sydney precincts. Now back for its second edition in 2019 the exhibition will continue to fulfil its curatorial ambitions as a six-year initiative to present a large-scale survey of contemporary Australian art to the public. The three distinct exhibitions at The Art Gallery of New South Wales (AGNSW), Carriageworks and the Museum of Contemporary Art Australia (MCA) will present the work of 65 emerging and established Australian contemporary artists, exploring the overlapping themes of hierarchy and power, dystopic futures, and ritual and improvisation. Clotilde Bullen, co-curator of 'The National' at the MCA says of the exhibition: "The artists and work included in The National offer a way for artists to speak directly to the public despite having a diversity of language, culture, gender and histories."
'The National''s three precincts will each explore an array of distinct and unique iterations of the shows major themes, allowing the artists and their works to consider the differing histories and contexts of each site within their own practices. "Each exhibition offers a different nuanced survey of how artists are responding to the times they live in," says AGNSW curator Isobel Parker Philip. "At AGNSW, this results in work that is charged with a sense of impermanence and anticipation. All the artists at AGNSW are attuned to the present moment and alert to issues that are urgent and critical within society today. They are sensitive to the state of precariousness that seems to characterise contemporary life, whether it relates to political instability (both locally and internationally), environmental degradation, economic disparity and the refugee crisis."
'The National 2019' at Carriageworks will exhibit the works of 19 artists. Carriageworks curator Daniel Mudie Cunningham explains: "The archive and its role in shaping the present is a strong concern for artists at Carriageworks. Through revisionism and storytelling, artists question truth and memory through images and ideas that are firmly anchored in, as much as they are cast adrift by the places we inhabit and traverse in the world at this time."
The MCA's presentation of 'The National' investigates how new modes of collaboration can reflect contemporary Australian debates. At the heart of this investigation is the artists themselves, where more than half of the exhibiting artists at the MCA are women, a feat co-curators Clothilde Bullen and Anna Davis celebrate. "We both believe that having a strong female voice in any exhibition is critical – how can we be representative of diverse contemporary Australian voices if we don't represent women at an equitable level? But, most importantly, the women whose work is included in this show are some of the most arresting, rigorous in terms of their practice and exceptional artists working today – irrelevant of gender."
The MCA exhibition also offers an insight into the shaky, and at times lost, foundation of current Australian politics. Bullen explains: "There is a feeling, particularly in Australian politics at the moment, that we have lost confidence in those who would speak for us… the artists and work in this exhibition make space for us to have those conversations – they share with us their concerns and allow us to engage with our fears and our despair about the lack of agency we feel in directing the decision makers. In short, they make us feel like we aren't alone."
See the full list of exhibiting artists below:
ART GALLERY OF NSW
Robert Andrew (QLD)
Rushdi Anwar (VIC and Thailand)
Peta Clancy (VIC)
Benita Clements, Noreen Hudson, Kathy Inkamala, Vanessa Inkamala and Mervyn Rubuntja from Iltja Ntjarra Many Hands Art Centre exhibiting as a group (NT)
Fayen d'Evie (VIC)
Nicholas Folland (SA)
Tony Garifalakis (VIC)
Mira Gojak (VIC)
Andrew Hazewinkel (VIC)
Amrita Hepi (NSW)
Eliza Hutchison (VIC)
Linda Marrinon (VIC)
Pilar Mata Dupont (WA and the Netherlands)
Sally M Nangala Mulda (NT)
James Newitt (TAS and Portugal)
nova Milne (NSW and USA)
Izabela Pluta (NSW)
Tom Polo (NSW)
Koji Ryui (NSW)
Sandra Selig (QLD)
CARRIAGEWORKS
Tony Albert (NSW)
Troy-Anthony Baylis (SA)
Eric Bridgeman (QLD and Papua New Guinea)
Sam Cranstoun (QLD)
Cherine Fahd (NSW)
Julie Fragar (QLD)
Amala Groom (NSW)
Tara Marynowsky (NSW)
Mish Meijers (TAS) and Tricky Walsh (TAS)
Tom Mùller (WA)
Clare Peake (WA)
Sean Rafferty (NSW)
Eugenia Raskopoulos (NSW)
Luke Roberts (QLD)
Thom Roberts (NSW)
Mark Shorter (VIC)
Nat Thomas (VIC)
Melanie Jame Wolf (VIC and Germany)
MUSEUM OF CONTEMPORARY ART AUSTRALIA
Lucas Abela (NSW)
Abdul-Rahman Abdullah (WA)
Kylie Banyard (VIC)
Hannah Brontë (QLD)
Janet Fieldhouse (QLD)
Daisy Jupulija, Lisa Uhl, Sonia Kurarra, Tjigila Nada Rawlins exhibiting as a group (WA)
Eugenia Lim (VIC)
Ross Manning (QLD)
James Nguyen (NSW)
Julia Robinson (SA)
Tina Havelock Stevens (NSW)
Curtis Taylor (WA) and Ishmael Marika (NT) exhibiting as a collaboration
Teo Treloar (NSW)
The Unbound Collective: Ali Gumillya Baker, Simone Ulalka Tur, Faye Rosas Blanch and Natalie Harkin (SA)
Willoh S. Weiland (TAS)
Kaylene Whiskey (SA)
Mumu Mike Williams (NT)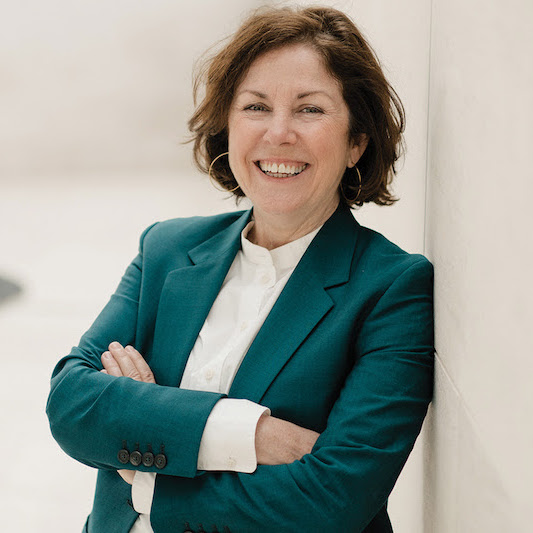 The Museum of Contemporary Art Australia (MCA) in Sydney has appointed home-grown talent Suzanne Cotter as new director.
https://artcollector.net.au/wp-content/uploads/2021/07/Suzanne-Cotter-copy.jpg
533
533
Charlotte Middleton
https://artcollector.net.au/wp-content/uploads/2021/04/AC_logo_2.png
Charlotte Middleton
2021-07-23 14:48:25
2021-07-23 16:16:43
New director set to take reins at the MCA