With All Due Respect: Questioning the responsibility of ensuring provenance
In this special series where we aim to speak truth to power, we ask: How much responsibility does an auction house take for the provenance of an artwork?
Words: Louise Martin-Chew
IN AN ARTICLE in the Sydney Morning Herald on 13 May this year, Wendy Whiteley said that "there is a huge industry in making fakes". Her statement concerned the exclusion of a Brett Whiteley painting Bather and Garden (1978) from a forthcoming catalogue raisonné, due to its connections to a source of questionable Whiteley works. That this work had last sold for $1.5 million in 2006 would only add to marketplace unease.
While Whiteley's work has been the subject of a court case relating to the production of such works, it underlines the importance of provenance and credible connections for works of art. As Jane Messenger, director of Messenger Art Advisory (and formerly curator European and North American Art at the Art Gallery of South Australia) puts it: "Provenance supports connoisseurship and can assist in the determination of both authenticity and value, particularly where it illuminates significant collectors, exhibition history or date of creation. Works of art are enriched by the history they contain."
In May of this year, auction house Leonard Joel withdrew 59 paintings by Australian artist Noel Wood (1912–2001) after Wood's family questioned the veracity of works proposed for sale. This is a curious case. Olivia Fuller, head of art at Leonard Joel said that "paperwork is not always available for artists who were not particularly well- known, and this was the case in this instance. This is because it is likely these artists were not particularly prominent and not widely exhibited, or represented by a gallery, and their works have often not been featured in a catalogue raisonné and/or art historical publications. When concerns were raised we consulted the vendor – which is of course part of our due diligence – and the decision was made to withdraw the items from auction."
Items consigned for sale may be treated differently according to what they are and their significance. Ethical and moral issues can be involved, particularly in the case of Australian Indigenous art but also antiquities (such as the case involving the National Gallery of Australia, who returned stolen antiquities to India that had been improperly obtained prior to their sale to the gallery). National and state galleries have since implemented strict guidelines and procedures as part of their acquisition process, requiring more accountable provenance. In the private market, Messenger is aware that "an auction house may put the onus onto the vendor to provide provenance and that is taken in good faith. If it is subsequently found to be fraudulent, then the vendor is liable. Vendors typically sign a declaration stating that the information they are providing is accurate and true."
For Shapiro Auctioneers director Andrew Shapiro, the responsibility for provenance is shared between the auction house, seller and buyer. "It is a combination. The bottom line is great provenance means a great price. Lack of provenance can often affect the price realised. Provenance is important – collectors want to know the history of a painting." Buyers are discerning, notes Shapiro. "A great object often has a history worth documenting. Today we can utilise sophisticated databases to unravel sale history and owner- ship. The more significant a work, the more scholarly research is demanded of the auction house. There is a premium value placed on great collections, like the Mellon Estate and Rockefeller Collections [both USA]. People will often exceed the estimate for artworks from a superb collection."
In Australia there is no legislation that requires the establishment of provenance. Indeed, as Messenger acknowledges, it would be a difficult area to legislate. "Often private buyers don't want to be identified and the paper trail may be lost. So as an adviser I need to consider the implications of 'Private Collection' in relation to a given work. I would say to buyers who are looking to invest in art to be diligent, to ask questions and under- stand the implications of the information you are given". The secondary Aboriginal art market in particular responds to hierarchies in provenance. Messenger notes that "it is, in part, an ethical and moral issue".
Spencer's Art Law Journal reported in 2013 that a New York federal judge had observed that the "basic duty of any purchaser of an object d'art is to examine the provenance for that piece'" However, art can and does emerge without strong documentation. "Years ago, a rare Joseph Beuys photography portfolio was consigned to auction," Shapiro recalls. "The album was discovered in a garage sale in Perth, where it was purchased for $50 and had no provenance. The album is now in the permanent collection of the Art Gallery of New South Wales. One person's trash is another person's treasure."
This article was originally published in Art Collector issue 89, JUL – SEP 2019.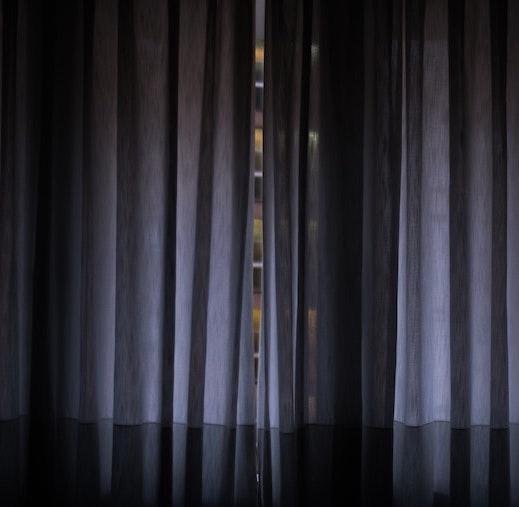 So, finally you've earned the status of established collector and you're invited to an artist's studio. But the studio visit can be fraught.
https://artcollector.net.au/wp-content/uploads/2022/10/mediocre-studio-WAWxsS9DeK4-unsplash-1.jpg
507
519
Aarushi Zarthoshtimanesh
https://artcollector.net.au/wp-content/uploads/2021/11/Art-Collector-logos-transparency-WHITE-1080x1080px-2.png
Aarushi Zarthoshtimanesh
2022-11-02 10:57:27
2022-11-02 10:57:27
Lifecycle: Pound of flesh