Art Auction for FBi Radio
More than 70 of Australia's established and emerging artists join the auction line-up.
FBi Radio's first online auction will bring art from the web to your walls. The FBi Radio Digital Art Auction is an online fundraiser and silent auction that will raise critical funds for FBi Radio and the artists involved. As a not-for-profit community radio station, FBi Radio amplifies and shapes the cultural fabric of the Australian art scene.
The diverse line-up features more than 70 of Australia's most exciting emerging and established artists (see full list below), including internationally revered Lindy Lee, pioneering artist Mike Parr who represented Australia at the Venice Biennale, mixed-media and installation artist Janet Laurence, and multi-disciplinary artist Jason Phu who had work commissioned by the Sydney Opera House and Campbelltown Art Centre last year.
Previous auctions by FBi Radio were held at the Museum of Contemporary Art in 2009, the Art Gallery of New South Wales in 2010, and the National Art School in 2018. In light of the COVID-19 restrictions, FBi Radio's first digital auction hopes to make art collecting more accessible, with works available cross a range of prices. Attracting a mix of seasoned collectors, investors, and first-time art buyers, this year's digital auction will once again be open to all.
Works will be available to bid on between 10am Monday 15 June – 7pm Friday 26 June.
Image: Michael Sun, FBi Radio Digital Art Auction poster. Courtesy: the artist and FBi Radio.
Featured artists include:
Abdul Abdullah
Abdullah M.I. Syed
Alex Seton
Alice Couttoupes
Amala Groom
Anna Pogossova
Barbara Cleveland
Belem Lett
Blak Douglas
Chris Yee
Claire Healy and Sean Cordeiro
David Griggs
Dean Cross
Deborah Kelly
Dennis Golding
Elena Papanikolakis
Eliza Gosse
Emily Hunt
Emily Parsons-Lord
Esther Olsson
Evi O
Garry Trinh
Genevieve Felix Reynolds
Glenn Barkley
Grace Blake
Hyun Lee
India Mark
Izabela Pluta
Jack Lanagan Dunbar
Jamie North
Janet Laurence
Jason Phu
Joan Ross
John A Douglas
Justene Williams
Kalanjay Dhir
Ken Done
Kenny Pittock
Khaled Sabsabi
Koji Ryui
Kuba Dorabialski
Lindy Lee
Lisa Sammut
Lynda Draper
Marian Tubbs
Marikit Santiago
Martyn Hodge
Mason Kimber
Megan Cope
Meng-Yu Yan
Mike Parr
Nadia Odlum
Nathan Beard
Nick Santoro
Owen Leong
Phil James
Prue Stent and Honey Long
Reg Mombassa
Roberta Rich
Sabella D'Souza
Sarah Contos
Shivanjani Lal
Sidney McMahon
Sofiyah Ruqayah
Stevie Fieldsend
Tané Andrews
Tina Havelock Stevens
Tom Blake
Tom Polo
Tony Albert
TV Moore
Vipoo Srivilasa
Zoe Wong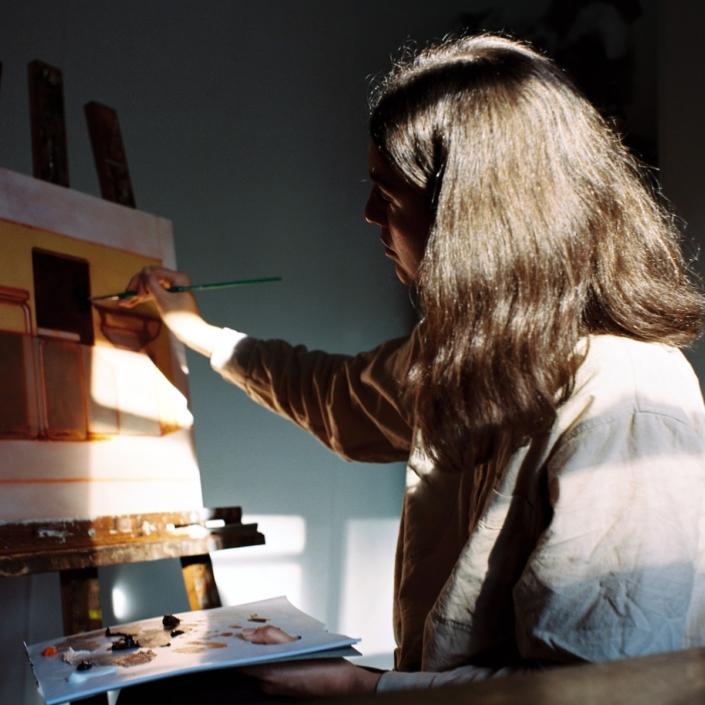 The globetrotting gallery expands its stable with still-life artist.
https://artcollector.net.au/wp-content/uploads/2023/01/India-Mark-resized-1.jpg
1200
1200
Erin Irwin
https://artcollector.net.au/wp-content/uploads/2021/11/Art-Collector-logos-transparency-WHITE-1080x1080px-2.png
Erin Irwin
2023-01-31 23:58:07
2023-01-31 23:58:07
Michael Reid Gallery nabs India Mark