A: 63 Todd Mall Alice Springs NT 0870
P: + 61 8 8952 4731
E: art@papunyatula.com.au
W: papunyatula.com.au
ESTABLISHED IN 1971, Papunya Tula Artists is privately owned and directed by 50 Aboriginal shareholders, mainly from the Western Desert communities of Kintore and Kiwirrkurra. From an initial group of around 30 artists the company has now grown to represent more than 80 regular painters.
The aim of the company is to promote individual artists, provide economic development within the communities to which they belong, and assist in the maintenance of a rich cultural heritage. Papunya Tula Artists funds community projects though annual profits and key fundraising events. Auctions held at the Art Gallery of New South Wales have raised over $1,000,000 for the establishment of a remote renal dialysis unit and more than $900,000 for a community swimming pool in Kintore. Papunya Tula Artists provides ongoing financial support for the Kintore Swimming Pool, Western Desert Dialysis service and a number of other community, cultural and sporting events.
Papunya Tula Artists are held in public and state gallery collections, as well as significant private collections and museums both within Australia and overseas. Papunya Tula Artists present curated annual exhibitions with leading commercial galleries across Australia, as well as regular exhibitions in Singapore, North America, Germany, France, UK and Belgium. Works produced at Papunya Tula Artists' two art centres in Kintore and Kiwirrkura are available to the public at Papunya Tula Artists' Gallery in Alice Springs.
Artists Include: Bobby West Tjupurrula, Charlie Tjapangati, Doreen Reid Nakamarra, George Tjungurrayi, Hilary Tjapaltjarri, Johnny Yungut Tjupurrula, Joseph Jurra Tjapaltjarri, Katarra Butler Napaltjarri, Kawayi Nampitjinpa, Makinti Napanangka, Mantua Nangala, Morris Gibson Tjapaltjarri, Naata Nungurrayi, Nanyuma Napangati, Ningura Napurrula, Nyilyari Tjapangati, Patrick Tjungurrayi, Ray James Tjangala, Ronnie Tjampitjinpa, Tjunkiya Napaltjarri, Walangkura Napanangka, Warlimpirrnga Tjapaltjarri, Willy Tjungurrayi, Wintjiya Napaltjarri, Yalti Napangati, Yinarupa Nangala, Yukultji Napangati
Commercial partners:
NSW: Utopia Art Sydney, Sydney
VIC: Scott Livesey Galleries, Melbourne NT: Paul Johnstone Gallery, Darwin
QLD: Suzanne O'Connell Gallery, Brisbane
SINGAPORE: ReDot Fine Art Gallery
USA: Harvey Art Projects
USA: Salon 94
BELGIUM: Aboriginal Signature Estrangin Gallery
Image: Yukultji Napangati, Ancestral Women At Yunala, 2013. Acrylic on Belgian linen, 183 x 153cm. Courtesy: Papunya Tula Artists
FEATURED POSTS ON PAPUNYA TULA ARTSTS
Utopia Art presents work by Papunya Tula Artists.
https://artcollector.net.au/wp-content/uploads/2020/11/Utopia-George-TjungurrayiUtopia-Art-Sydney-1.jpg
800
800
MaddyMatheson
https://artcollector.net.au/wp-content/uploads/2021/11/Art-Collector-logos-transparency-WHITE-1080x1080px-2.png
MaddyMatheson
2020-11-28 00:00:00
2020-11-24 15:32:03
Papunya Tula Artists: Community XI
Utopia Art Sydney presents work by the Papaya Tula Artists in the group exhibition Community X.
https://artcollector.net.au/wp-content/uploads/2019/11/Utopia-Art-Sydney-Richard-Yukenbarri-1908082-1.jpg
1204
1200
Charlotte Middleton
https://artcollector.net.au/wp-content/uploads/2021/11/Art-Collector-logos-transparency-WHITE-1080x1080px-2.png
Charlotte Middleton
2019-11-30 00:00:00
2019-11-26 13:53:27
Papunya Tula Artists: Community X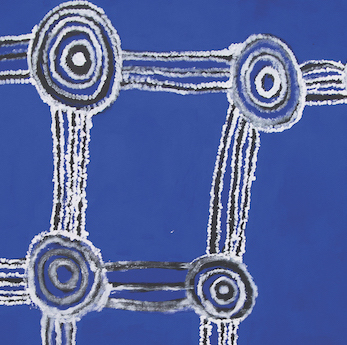 https://artcollector.net.au/wp-content/uploads/2021/06/Donald-Ferguson-213-21-1.jpg
345
347
MaddyMatheson
https://artcollector.net.au/wp-content/uploads/2021/11/Art-Collector-logos-transparency-WHITE-1080x1080px-2.png
MaddyMatheson
2021-06-04 14:35:06
2021-07-28 11:39:34
Warakurna & Kayili Artists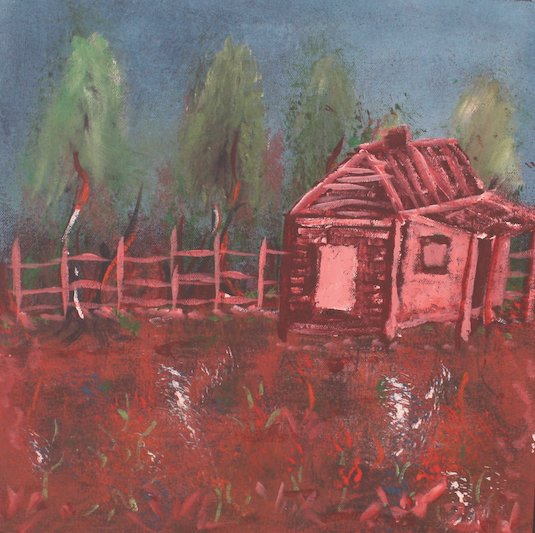 https://artcollector.net.au/wp-content/uploads/2021/06/Adrian-Trssider.jpg
533
535
MaddyMatheson
https://artcollector.net.au/wp-content/uploads/2021/11/Art-Collector-logos-transparency-WHITE-1080x1080px-2.png
MaddyMatheson
2021-06-04 14:21:04
2021-06-04 14:22:04
Tjukurba Art Centre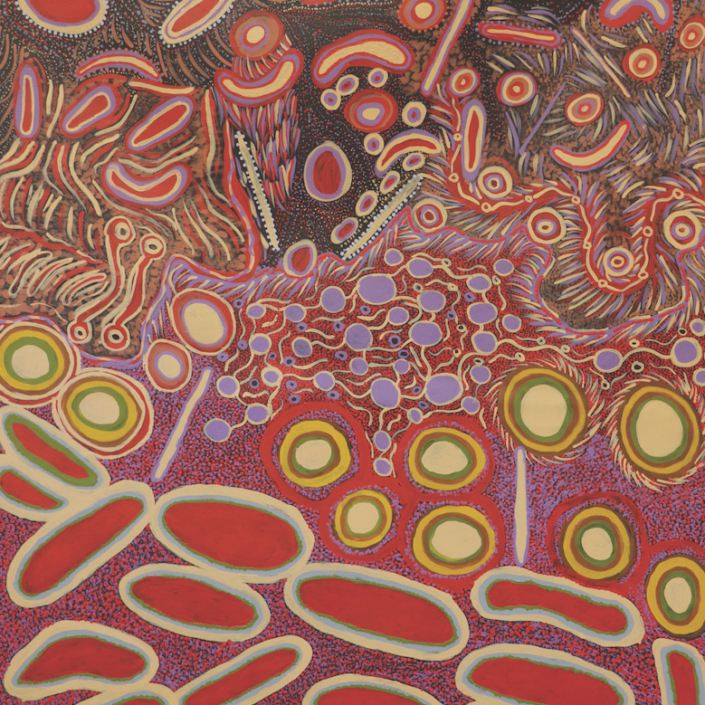 https://artcollector.net.au/wp-content/uploads/2021/06/1.-MinymaKutjara-1.jpg
779
779
MaddyMatheson
https://artcollector.net.au/wp-content/uploads/2021/11/Art-Collector-logos-transparency-WHITE-1080x1080px-2.png
MaddyMatheson
2021-06-04 12:35:38
2021-06-04 12:40:03
Minyma Kutjara Arts Project