Lorraine Tarabay
&

Nick Langley: Remarkable Collectors

For both Tarabay and Langley, art has been a way of staying connected with the world despite busy careers.
Words: Jane O'Sullivan
Photography: Jacquie Manning
"We don't shy away from political pieces," says collector Lorraine Tarabay in front of a tall, undulating sculpture by Beijing artist Xu Qu. It's made from North Korean bank notes. Upstairs in the family room, a sequence of photographs documents Andy Warhol and Marta Minujin as they repay the Argentine national debt in corn. Apart from being a witty comment on contemporary family life (because what is family if not negotiation), it's a sign of what underpins the collection that Tarabay and her partner Nick Langley have built over more than two decades: a belief in the power of art to engage with difficult ideas and break down barriers.
Their collection is international, with Australian artists placed alongside their overseas peers. Just past the Xu Qu, a Lindy Lee sits near works by Fu Xiaotong and Iván Navarro. Upstairs, two Danie Mellor works showing creeks ("upstream and downstream," Tarabay says) are hung near a Hiroshi Sengu waterfall. Nearby, an Imants Tillers diptych opens up a conversation about Indigenous culture and legacy with a vast, textured canvas by Moroccan artist Yasmina Alaoui.
On the stairs, there's an immense George Condo, one of his man-woman mash-ups, and below it a spin painting by Damien Hirst. There are also works by Joan Miró, Brett Whiteley, Alexander Calder and Jean- Michel Basquiat, alongside a more than a few recent additions, including an outdoor sculpture by Jamie North, which have been made since the couple took on the Point Piper home overlooking Sydney harbour a few years ago.
Tarabay's professional background in the male-dominated industry of investment banking has left its mark. The living room is flanked by two John Baldessari works from his Movie Stills and Miro series – she laughs when she recounts how a friend dubbed them her #MeToo moment. A reading nook nearby is watched over by a Cindy Sherman, and around the home there are works by Sanné Mestrom, Elizabeth Turk, Kristina Riska and Malaluba Gumana. Tarabay worked it out recently and says more than half the collection is by female artists.
For both Tarabay and Langley (the founder of Rare Infrastructure) art has been a way of staying connected with the world despite busy careers. Tarabay speaks quietly about a Belinda Fox ceramic tucked into the corner of the study. A recent work from Fox's Tilt series, the vessel is painted a high-vis orange on the inside, like the orange of a life vest. Tarabay runs a finger around it as she talks about refugees and what she's learned since becoming involved with the Australian Red Cross' Society of Women Leaders.
Tarabay is also on the board of Sydney's Studio A and Museum of Contemporary Art (MCA). Both she and Langley sit on the council of the MCA Foundation, which secures philanthropic support for new works for the museum's collection. The couple's commitment to seeing Australian artists in an international context has also led them to support the Biennale of Sydney and Australia's participation in the Venice Biennale.
This article was originally published in Art Collector issue 87, JAN – MAR, 2019.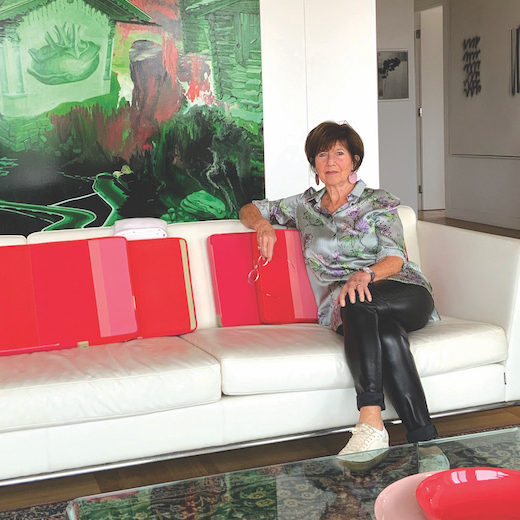 Stalwart gallerist and collector Irene Sutton lives by the conviction that contemporary art matters.
https://artcollector.net.au/wp-content/uploads/2021/04/13-1-1.jpeg
520
520
Zeyneb Mohammed
https://artcollector.net.au/wp-content/uploads/2021/04/AC_logo_2.png
Zeyneb Mohammed
2021-04-09 12:49:28
2021-04-14 11:55:01
Collector Profile: Irene Sutton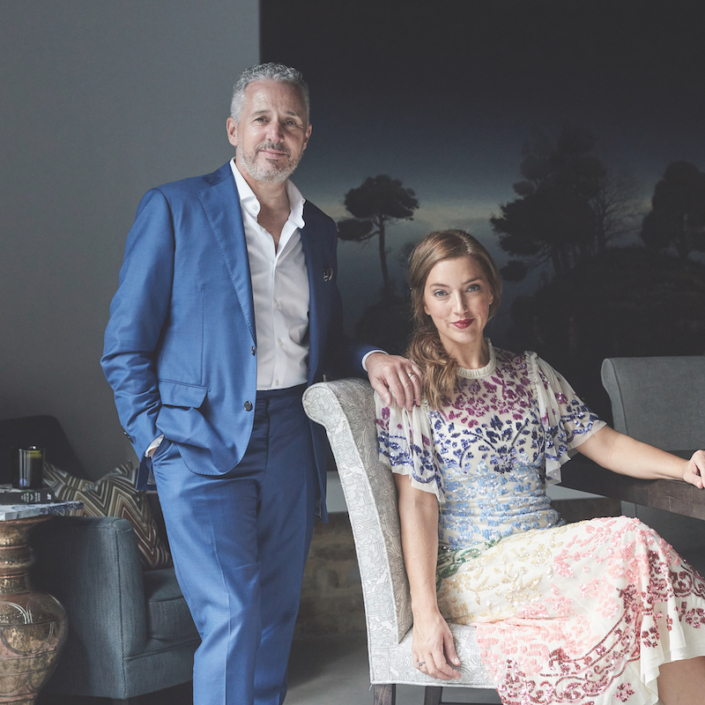 Telstra CEO Andy Penn and wife Kallie Blauhorn wanted a home where art came first.
https://artcollector.net.au/wp-content/uploads/2020/10/Collector-Andrew-and-Kallie-copy.jpg
800
800
MaddyMatheson
https://artcollector.net.au/wp-content/uploads/2021/04/AC_logo_2.png
MaddyMatheson
2020-10-08 15:48:10
2020-10-30 15:20:01
Collector Profile: Andy Penn and Kallie Blauhorn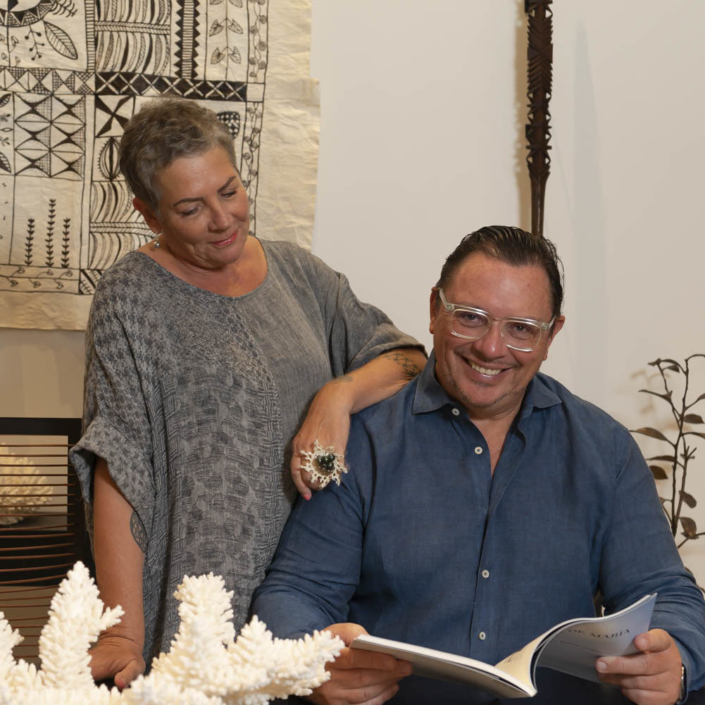 The emotional and personal connections to the art in their Auckland home speak strongly to the way Rose and John Dunn approach life.
https://artcollector.net.au/wp-content/uploads/2020/07/DSC03229.jpg
1001
1001
Rosy Leake
https://artcollector.net.au/wp-content/uploads/2021/04/AC_logo_2.png
Rosy Leake
2020-07-17 11:27:20
2020-11-06 13:30:20
Collector Profile: Rose and John Dunn