Steve Shane: Picture House
It's difficult to find space on the walls of Steve Shane's New York home that isn't already covered floor to ceiling by art.
Words: Jess Holburn
Photography: Jason Wyche
Unlike so many typical Manhattan collectors who present with a veneer of intimidation, Steve Shane is warm and welcoming and, fittingly, the artworks in his collection cuddle up to one another in a cosy, salon style fashion on almost every surface of his home. Preferring to be described as "art lover" rather than "art collector," Shane's collection straddles that fine line between trashy and tasteful; the rooms of his home are filled ceiling to floor with works that are consistently kitsch and hyperbolic. Shane has amassed a colossal collection of more than 1,000 pieces over the course of three decades, with artworks by John Baldessari, Louise Bourgeois, Julian Schnabel, Cindy Sherman and John Stezaker (to name a few) gracing his walls. But unlike New York uber-collectors Herbert and Dorothy Vogel, who in their time amassed what has been called one of the most important post-1960s art collections in the United States, Shane keeps no artwork hidden nor in storage. His collection spills out to the homes of his family and friends. Shane donates artwork each year, including a Schnabel to the Newark Museum, a Grace Hardigan to his hometown at The Detroit Institute of Art and a Peter Nagy to the Whitney Museum. Nothing has given him more pleasure than giving back to the arts community.
Shane's interest in the arts began in high school, inspired by his humanities teacher who encouraged him to learn as much as he could about artists such as Chagall, Rembrandt, Renoir, and Dali. On leaving school he was a regular visitor to the Guggenheim, the Metropolitan Museum of Art, the Museum of Modern Art and the Whitney, exploring their collections for hours on end. He would buy postcards and reproduction posters by the likes of Picasso and Modigliani, which he then plastered across his walls, much like he does now with original works. "This collecting thing is essentially about me living with art," says Shane.
There is something nostalgic and eternally youthful about the way Shane selects and collects his art. He doesn't collect for the "cool factor", buying not with his ears but with his eyes and with his heart. "I'm looking for a buzz," he says. And it's a very particular kind of buzz indeed.
Shane is attracted to artists with a sense of humour. New York-based transgender artist Caroline Wells Chandler is a prime example. Wells Chandler is an artist known for employing tactile materials from American craft stores to create a playful and nuanced visual language. Wells Chandler says of one of his works in Shane's collection, Tomb Empty: "I like to think of this painting as the spirit of Liza Minnelli singing It Had to be You a la Carol Burnett's Miss Hannigan coming off a bender. I like to think of art as a drug and the process of making it as a psychedelic experience."
Other recent obsessions of Shane's include Danish artist Torben Ribe, who describes his own work as "a visual encyclopaedia of fucked up graphic solutions". Shane came across Ribe at NADA Fair in New York at the booth of Copenhagen's David Risley Gallery. One of Ribe's works has found a new home in Shane's kitchen, an apt position given that it features a slice of plastic pizza surrounded by a collage of flower and decorative cake icing. The aesthetics of Wells Chandler and Ribe typify the kinds of strangely theatrical and tactile combinations that have over the decades come to characterise Shane's collection.
Bushwick gallery Theodore Art's Stephanie Theodore introduced me to Shane, after he bought two paintings by Theodore Art artist Christopher Moss. She has also been invited over to see his collection for herself. "Shane has been at the centre of the emerging artist scene for over two decades and the breadth of his collection demonstrates his assiduous pursuit of fascinating new art," she says. "His passion for the hunt of the new is equal to the enthusiasm with which he shares his prizes. Steve opens his homes to artists, dealers and other collectors to give them an informed view of his vast and varied holdings. He is a unique eye of the contemporary art hurricane."
For Shane, it's the story behind works and their artists that opens up a meaningful connection for this rarefied kind of collector. As I walk away with a handful of his Edvard Munch and Francis Bacon inspired lenticular business cards, I can't help but agree with this collector's insistence that he is purely in this for the fun. And for the love.
This article was published in Art Collector issue 74, OCT – DEC 2015.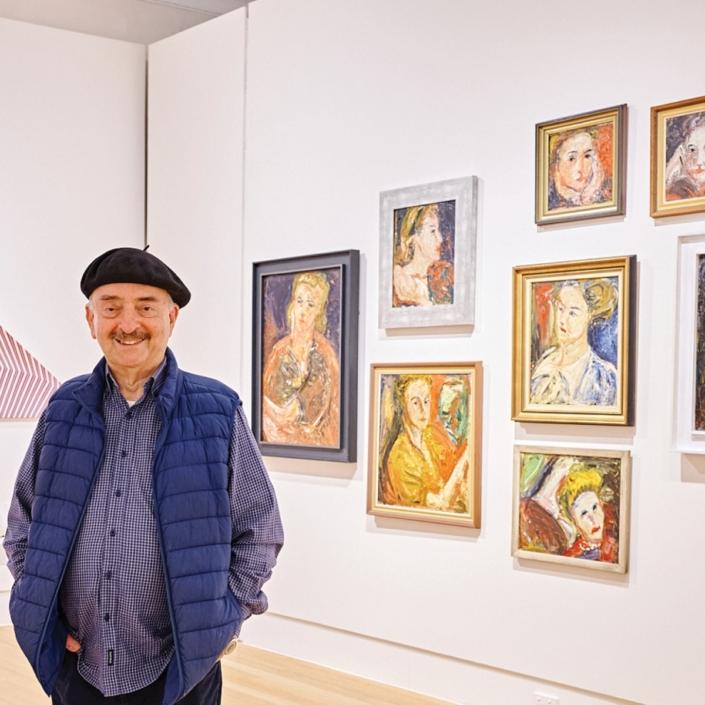 An unbridled passion for collecting Australian art adorns the Rosenblatt home.
https://artcollector.net.au/wp-content/uploads/2023/02/52383501007_9b7d963d8d_o-4-resized-1-1.jpg
1200
1200
Erin Irwin
https://artcollector.net.au/wp-content/uploads/2021/11/Art-Collector-logos-transparency-WHITE-1080x1080px-2.png
Erin Irwin
2023-02-07 05:04:52
2023-02-13 04:14:50
Remarkable Collectors: Norman Rosenblatt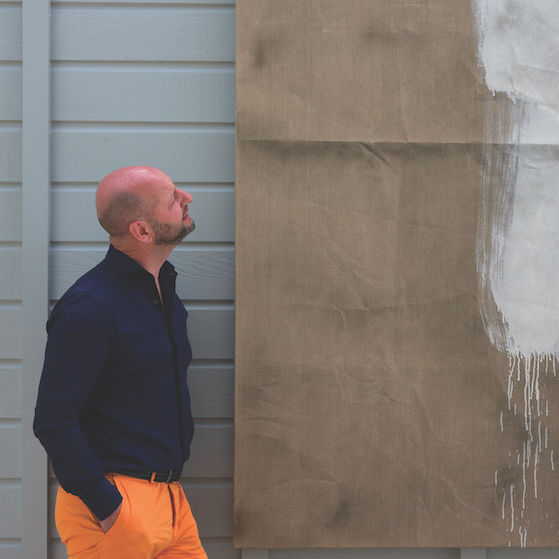 The Gardner family's art collection on Auckland's Waiheke Island is a rare glimpse at the work of New Zealand's undiscovered artists.
https://artcollector.net.au/wp-content/uploads/2022/02/DSF8585lrg-1.jpeg
559
559
AdrianaBorsey
https://artcollector.net.au/wp-content/uploads/2021/11/Art-Collector-logos-transparency-WHITE-1080x1080px-2.png
AdrianaBorsey
2022-02-02 14:39:58
2022-02-02 14:43:03
Collector Profile: A Rather Special Story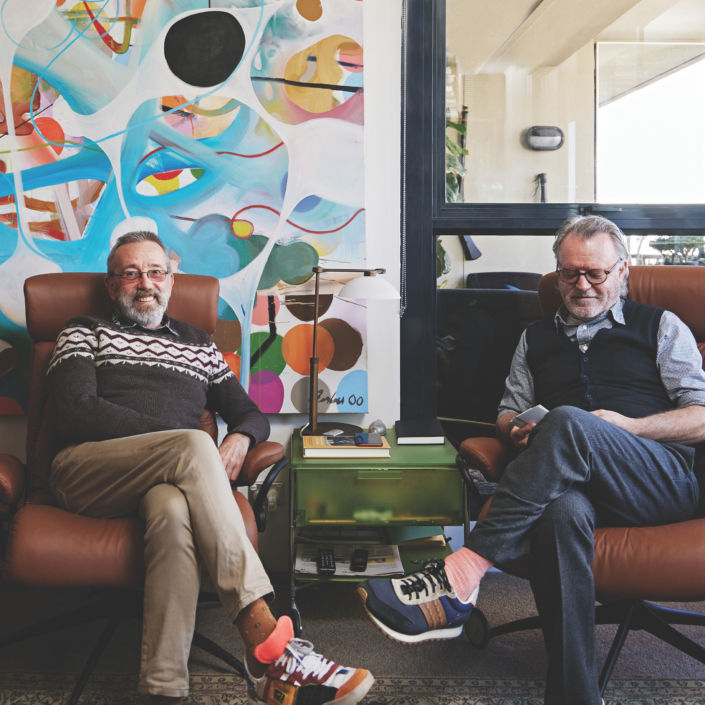 Intimately familiar with every work hanging on their walls, Ron and George Adams are quickly running out of room for all the friends in their collection.
https://artcollector.net.au/wp-content/uploads/2021/10/053_-copy.jpeg
2443
2443
MaddyMatheson
https://artcollector.net.au/wp-content/uploads/2021/11/Art-Collector-logos-transparency-WHITE-1080x1080px-2.png
MaddyMatheson
2021-10-27 14:06:37
2021-10-27 14:11:58
Collector Profile: Ron and George Adams