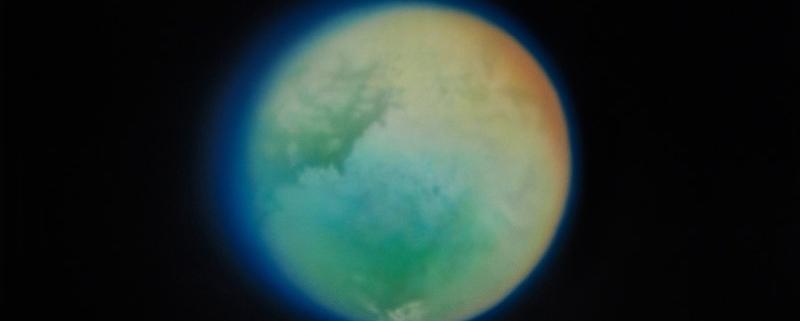 "Giles's paternal grandfather was a fighter pilot in World War II (as all of the first astronauts were too, those men who went into space as humans and returned as gods). He was shot down from the air in a training exercise when Giles's father was still a baby. When Giles was a child, his dad taught him to build model planes and airbrush them. It was with his dad that Giles later learned to look at art, standing side by side in galleries contemplating the work by Old Masters.
There is a deeply personal through line here, one that becomes clear when these artworks – whether off-Earth or of Earth – are put into conversation with one another, as is the magic of a body of work shown together. Soaring and falling, looking and feeling, distance and intimacy. "When you get up close to my photorealist works of Earth from space, of the eclipses, the clouds," Giles said to me, "they fall apart." The mark-making transforms them back into human artefacts: imperfect and suffused with wistfulness and longing. "
– Excerpt from a catalogue essay by Ceridwen Dovey, fiction writer and essayist.