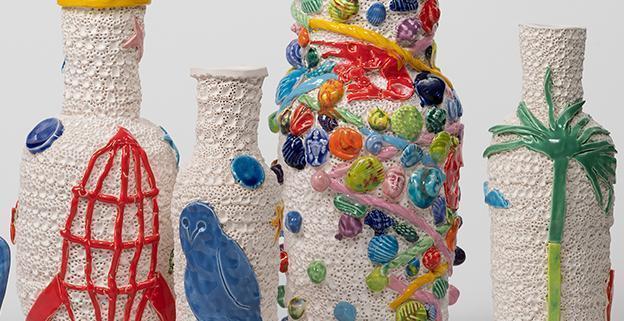 Plant your Feet is a homage to the Shoalhaven by noted Australian artist Glenn Barkley. Taking inspiration from the tradition of Cabinets of Curiosity and the International Exhibitions of the Victorian Era, Barkley combines his own work along with artifacts, objects and pieces made by the Shoalhaven community.
The gallery will be transformed into a magical, dense, jewel-like space that encourages you to consider your connection to place, personal histories and the changing nature of the Shoalhaven.
Opening Event: Saturday 10 December, 10.30am – 2.30pm.
Follow this artist
Sign up to receive the latest updates on this artist including exhibitions, VIP previews, landmark events, news and milestones.