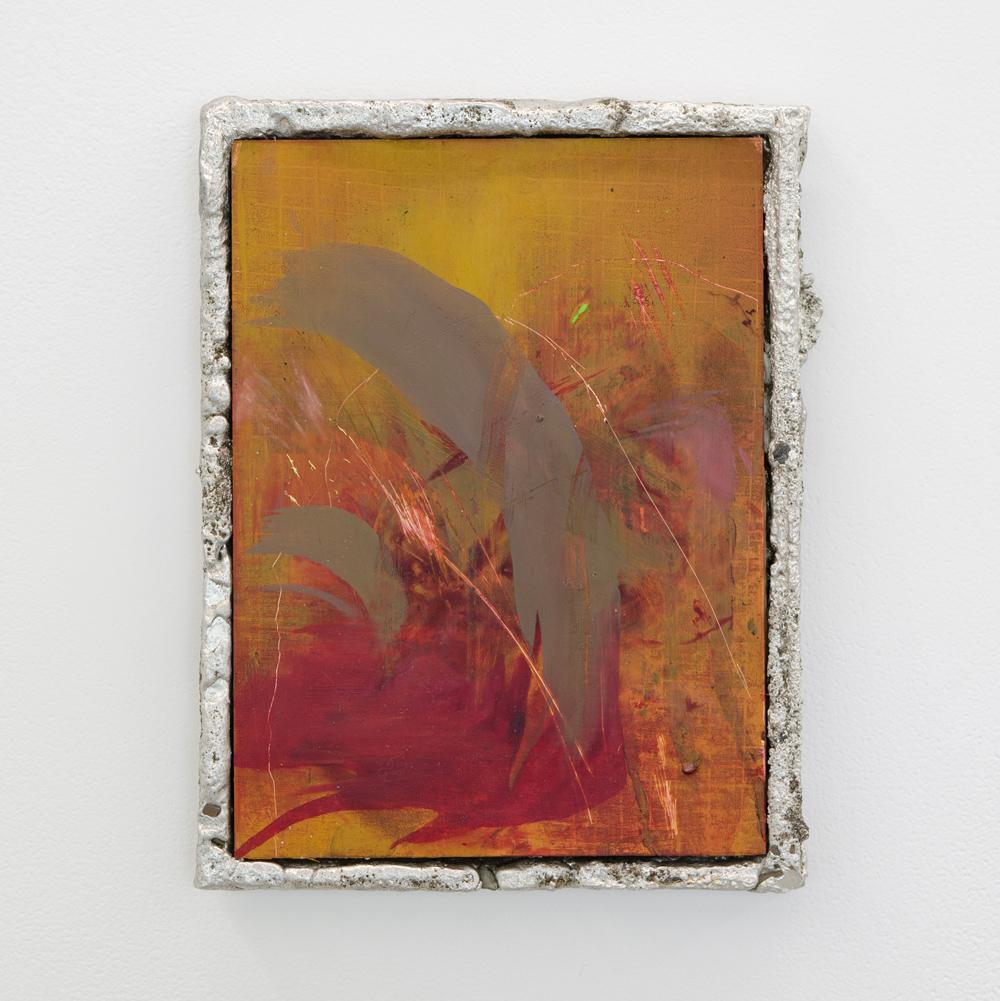 Jhana Millers Gallery presents their last exhibition for 2022, Sourdust by Tyne Gordon.
Gordon graduated from Ilam School of Fine Arts and lives in Ōtautahi, Christchurch. Recent exhibitions include Wet Plate, Jonathan Smart Gallery, Suntrap, Jhana Millers, and YORE, Laree Payne Gallery.
Sourdust comprises a body of work which is both airborne and gutter bound.
These are paintings that offer a way to stand at the precipice, and stay there, just long enough to throw a rock into its cavern and hear it ricochet at the bottom.
As if a screen or recording device, the paintings are able to broadcast from somewhere deep below into the contemporary, and back from there as well. There is a transtemporal dialogue present, embedded in the energy of debris crystallised in the works' frames or in the built-up textures that have calcified through months of scavenging and layering. This is not astral, but an intense tuning-in to the frequencies of particles as they have existed throughout time, and allowing this to shimmer."
— Extracts from the essay, Blood Blossom: words for Tyne Gordon's Sourdust, by Jane Wallace that will accompany the exhibition.
Follow this artist
Sign up to receive the latest updates on this artist including exhibitions, VIP previews, landmark events, news and milestones.