James Gleeson: Convulsive Beauty
James Gleeson's life-long dedication to art is beyond the surreal. Collector's dossier by Andrew Frost.
"We know, of course that art doesn't shape history, it follows history … This was not always clear to me, and on reflection it appears that the two currents that have shaped my life as an artist were founded on the belief that they could shape the future by changing our conceptions of the nature of reality."
James Gleeson is one of Australia's best known surrealist artists. He has worked for more than 70 years as a painter, critic and poet; and for more than 60 years as an exponent of surrealism, promoting the movement as a methodology to understand the nature of reality and our reactions to it. Gleeson hasn't, of course, been the only Australian surrealist. His close friend, the late Robert Klippel, was often regarded as a fellow traveller and artists such as Arthur Boyd, Max Dupain and Albert Tucker have been included at one time or another within the movement's wide definitions. Gleeson's promotion of surrealism for virtually his entire career as a mature artist, mark him out not only as one of Australia's only true surrealists, but also as one of the country's finest post-war painters.
BIOGRAPHY
Gleeson was born in Sydney on November 21, 1915. Four years later, his father died in the flu pandemic that swept through Australia. The family – Gleeson, his mother and his sister Isobel – moved to Narara on the Central Coast and then later to Gosford. Taught by an aunt to paint in oils, Gleeson displayed an early talent.
In 1934, the young artist enrolled at East Sydney Technical College. After graduating in 1937, he undertook teacher training at the Sydney Teachers' College (STC). Gleeson sold one of his early paintings, The City on A Tongue, to his art teacher Mary Marsden for the College's art collection.
During this period Gleeson was also active as a poet and a writer. Commenting on the importance of poetry to his early artistic development, Gleeson remarked to Renee Free (author of the authoritative James Gleeson: Images From The Shadows): "Writing was very important indeed. Between 1939 and 1942, I worked as much with words as with paint. I felt that words could be arranged in such a way as to explore the hidden realities of existence more clearly and with greater subtlety than I, at that stage, could manage with the painted image."
Gleeson came under the spell of modernist European poets and writers, such as W.H. Auden, Ezra Pound and TS Elliot (whose Wasteland proved to be an enduring influence), Franz Kafka, Raymond Roussel, Arthur Rimbaud and Federico García Lorca.
"I was fascinated by what can only be described as verbal collage in the early T.S. Eliot – and in Guillaume Apollinaire's Alcools. The dissonances, free associations, the stream of consciousness with its continuities and disjunctions – all these were weapons to be used in raids upon the unconscious."
The European art world, based around the avant-garde movements of London and Paris, was the centre of artistic activity prior to World War II. Gleeson, like many Australian artists, was drawn to Europe to experience the new artistic movements first-hand. But the outbreak of hostilities in 1939 meant that a trip to London was postponed. In the interim, Gleeson taught for a year as a secondary school teacher while becoming involved with the Teacher's Federation Art Society (TFAS) in Sydney and the newly inaugurated Contemporary Art Society (CAS) in Melbourne. Participating in group exhibitions from 1939, Gleeson was elected president of CAS in 1943.
In 1947 Gleeson was able to make a trip to Europe. For two years, the artist lived in London at The Abbey, a large ex-monastery run by collector and owner of London's Berkley Gallery, William Ohly. There Gleeson met Robert Klippel. The two expatriate artists visited galleries together and discussed the art they had seen and the work they hoped to make. Gleeson said of their friendship: "I do not remember any sustained and serious discussions about art until I met Robert Klippel."
Their artistic alliance resulted in a joint show at the London Gallery in 1948 that featured a collaborative sculpture, Madame Sophie Sesostoris (A Pre-Raphaelite Satire), now in the Art Gallery of New South Wales's collection.
While in London, Gleeson took the opportunity to travel to Italy. Having worked under the influences of Salvador Dalí, Max Ernst and the writings of surrealism's founder André Breton for over ten years, Gleeson was exposed to the traditions of the Renaissance and the Baroque, two new influences that would surface in his work throughout his career.
After his return to Australia in 1949, Gleeson worked as an art critic in Sydney. From 1949 until 1976 he wrote for The Sun and from 1962 until 1976 for the Sun Herald.
He had his first solo exhibition at Sydney's Macquarie Galleries in 1950 and exhibited regularly; in 1982 he joint Watters Gallery. Although working prodigiously producing paintings, drawings and prints, Gleeson was for many years better known as a critic, author and curator than as an artist.
As a writer, he compiled monographs on William Dobell and Klippel, now considered to be the definitive works on those artists. As a curator, he put together a travelling exhibition for the Melbourne Olympic Games and served as Australian Commissioner for the 1973 Sao Paolo Biennale. In the same year, Gleeson was appointed a member of the Commonwealth Advisory Board, a predecessor of the Visual Arts and Crafts Board, and he served as the chair of the acquisitions committee for the fledgling Australian National Gallery.
In 1990, Gleeson was made an Officer of the Order of Australia.
THEMES AND CONCEPTS
In 1940, Gleeson wrote on his understanding of the surrealist methodology: "Surrealism is an attempt – not to abandon reason but to make reason reasonable – to rejuvenate the concept of reason. It is the fantastic used as a method of elucidation. It aims at a re-orientation of values through a broadening of the concept of reality…"
Gleeson's "take" on surrealism was never a purist approach to Breton's methodology. Breton had originally promoted a pure automatism – an approach that would allow writers and artists to unlock their unconscious with little or no interference from the conscious mind – an approach that would result in an unfettered and revolutionary art. Naturally, the concept of a purely objective approach to one's own mind is impossible.
Breton's original manifesto, written in 1924, occurred as part of the tumultuous post-World War I European intellectual movements. By the time Gleeson was writing on surrealism – some 16 years later – the original movement had fractured, allowing far more diverse and personal versions of surrealism to emerge.
Gleeson's work has, over the years, followed a series of investigations into different kinds of painting, both figurative and abstract and mixtures of both approaches. Early Gleeson works reflect the influences of the earliest "pure" surrealists such as Ernst, Dalí and Giorgio de Chirico. Paintings such as Captives In A Threatening Landscape 1 and 2 offer good examples of this early approach.
Gleeson's most popular and enduring work has been his Pyschoscapes series produced during the 1960s – small, intense combinations of homo-erotic figuration and landscape. Through the 1970s when Gleeson mostly concentrated on works on paper, the literal figures disappeared, signalling a change in his approach. Experiments in a more pure abstraction from this period also prefigure the renaissance his work would achieve in the 1980s.
Gleeson's best work has arrived late in his career. His large paintings from the 1980s onwards dispensed with illustrative figuration and developed a personal language of biomorphic shapes and landscapes that are persuasively original and demanding, recalling his surrealist lineage without succumbing to its direct influence. The Arrival of Implacable Gifts from 1985, in the collection of the Art Gallery of New
South Wales, is one of his best paintings and also one of his best known works. It combines figurative elements, abstraction and his biomorphic approach and is both large in scale (198x245cm) and vast in vision. Later works such as Lapsed Shadows Recycled and A Capable Coast (1988), as well as Towards a Beginning (1990) build on these developments.
For many people, Gleeson's work is "difficult". On this subject Gleeson told Free: "The line between ugly and beautiful is, like the equator, an imaginary line. In art its position varies with the viewer. For me, I doubt whether it exists at all. I doubt if it has any role to play in the search for the reality that lies beyond the apparent reality."
THE BEST WORKS AND WHERE TO FIND THEM
Gleeson's paintings are included in the collections of all the major public galleries around Australia. The Art Gallery of NSW has a number of Gleeson's finest paintings from his earliest to more recent works. The National Gallery of Australia holds many works including The Five Wounds (1943), The Citadel (1945) and The Darkening Stage (1991). The National Gallery of Victoria holds key early works such as Massive Journey of a Personally Nocturn'd Object (1938), and the Queensland Art Gallery holds Structural Emblems of a Friend (1941).
PRICES AT AUCTION
With a widening in the market for Modernist painting throughout the 1990s, Gleeson's large scale paintings have increased dramatically in price at auction. The top end of the market for Gleeson's paintings has seen vigorous trading for his best work from all periods. His Neo-Organic Figuration Describing Inclination of Entities from 1939 holds the auction record at $70,250 while Preparations At Patmos from 1986 and The Four Seasons 4 from 1966 went for $68,500 and $66,975 respectively.
HOW TO START COLLECTING
Prices for Gleeson's paintings from his dealer, Watters Gallery, range from $33,000 to $49,500. Although his works are still comparatively inexpensive for an artist of his stature, his works on paper and mixed media are eminently affordable at auction and a way in to the Gleeson market. A prolific artist who has worked in limited edition lithographs, drawings and mixed media work, Gleeson's works average at around $2,435. Individual pieces such as Psycholandscape (1979), pastel on paper, fetched $8,625 while Judgment of Paris, a portfolio of six lithographs, fetched $4,112. While his large paintings are still under $100,000, smaller works can be had for under $5000. The Apples of The Hesperites, an oil on paper work, recently fetched $3,360 while The Dream of Icarus and The Decan, both oil on board, fetched $4,112 each.
This article was originally published in Art Collector issue 18, OCT-DEC 2001.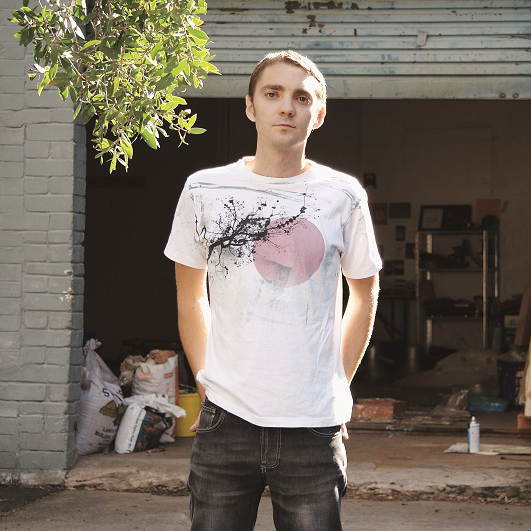 Blood sculptures that melt in the warm air on opening night, chewing gum soldiers that visitors tread across the gallery floor and jaffas that melt into hair gel are all exchanges of substances that are part of the process in Tim Silver's artworks. To Edward Colless they form a poetic theme of sickening, contaminating love like the kiss of a vampire.
https://artcollector.net.au/wp-content/uploads/2022/03/Tim_Silver-1_1-800q.jpg
531
531
JulietManolias
https://artcollector.net.au/wp-content/uploads/2021/11/Art-Collector-logos-transparency-WHITE-1080x1080px-2.png
JulietManolias
2022-03-31 15:44:35
2022-03-31 15:44:35
Artist Profile: Tim Silver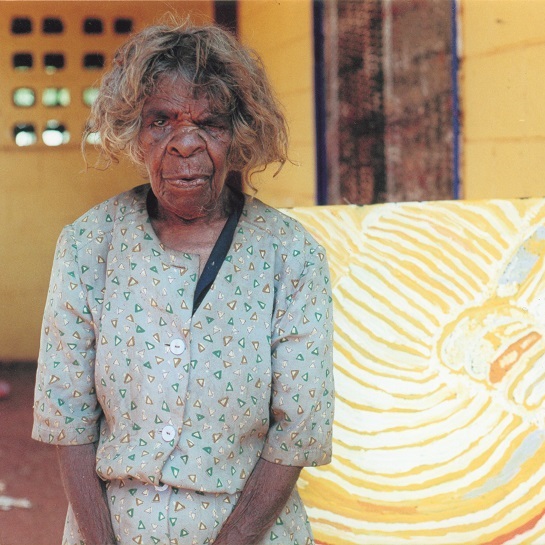 Makinti Napanangka, now over 70 years old, paints on the ground in the open air hunched over her canvas, her brushstrokes confident and instinctive. The efforts of her day's work are eagerly sought by institutions and collectors all over the world. Jennifer Isaacs visited this prominent desert painter's remote home base at Kintore, to watch her work.
https://artcollector.net.au/wp-content/uploads/2022/03/Makinti2-800-sq.jpg
545
545
JulietManolias
https://artcollector.net.au/wp-content/uploads/2021/11/Art-Collector-logos-transparency-WHITE-1080x1080px-2.png
JulietManolias
2022-03-31 15:25:22
2022-03-31 15:25:22
Artist Profile: Makinti Napanangka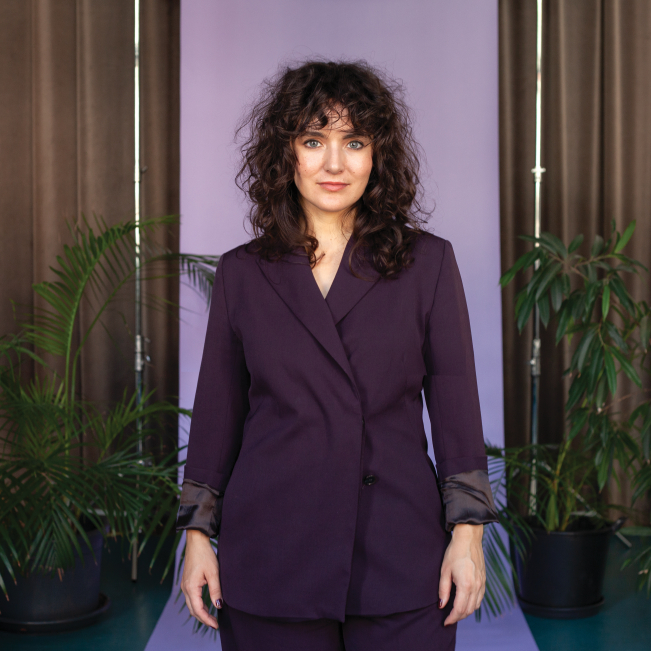 Reflecting on a haunting familial past, Pilar Mata Dupont grapples with the fractured narrative of her ancestry in dark, beautiful and theatrical images.
https://artcollector.net.au/wp-content/uploads/2022/03/ACA-PilarMataDumont-LHH_04-800-SQ.jpg
651
651
JulietManolias
https://artcollector.net.au/wp-content/uploads/2021/11/Art-Collector-logos-transparency-WHITE-1080x1080px-2.png
JulietManolias
2022-03-24 15:39:08
2022-03-24 15:39:08
Artist Profile: Pilar Mata Dupont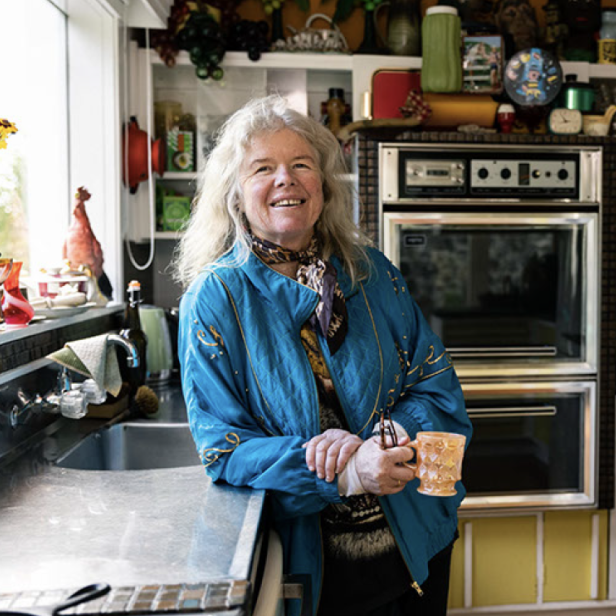 In forms from photography to installation, Judy Darragh takes us into spaces of both memory and physical experience, along the way combining the social, political and personal.
https://artcollector.net.au/wp-content/uploads/2022/03/Judy-Darragh.568-800-sq.png
616
616
JulietManolias
https://artcollector.net.au/wp-content/uploads/2021/11/Art-Collector-logos-transparency-WHITE-1080x1080px-2.png
JulietManolias
2022-03-24 15:17:09
2022-03-24 15:17:09
Artist Profile: Judy Darragh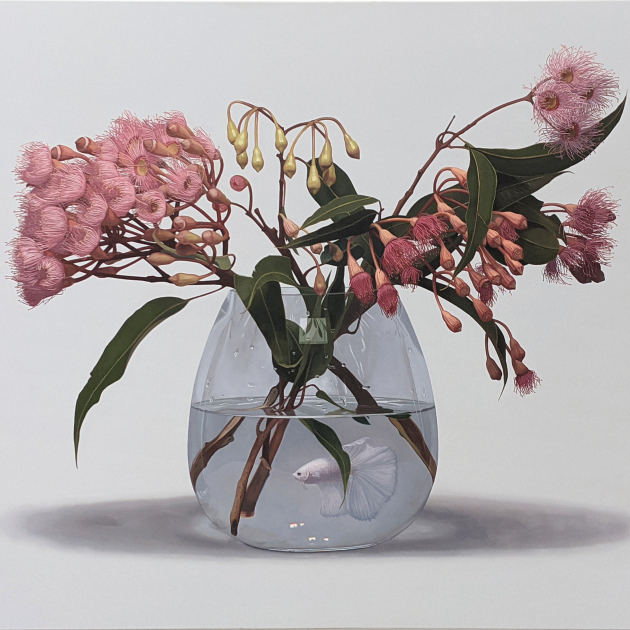 Challenging us to decipher what is real and what is unreal, Jonathan Dalton asks us to keep our critical thinking at the fore.
https://artcollector.net.au/wp-content/uploads/2022/03/Flowers-and-Fish-166x132cm-Oil-on-Linen-Jonathan-Dalton-800-sq.jpg
630
630
JulietManolias
https://artcollector.net.au/wp-content/uploads/2021/11/Art-Collector-logos-transparency-WHITE-1080x1080px-2.png
JulietManolias
2022-03-24 14:27:39
2022-03-24 14:27:39
Artist Profile: Jonathan Dalton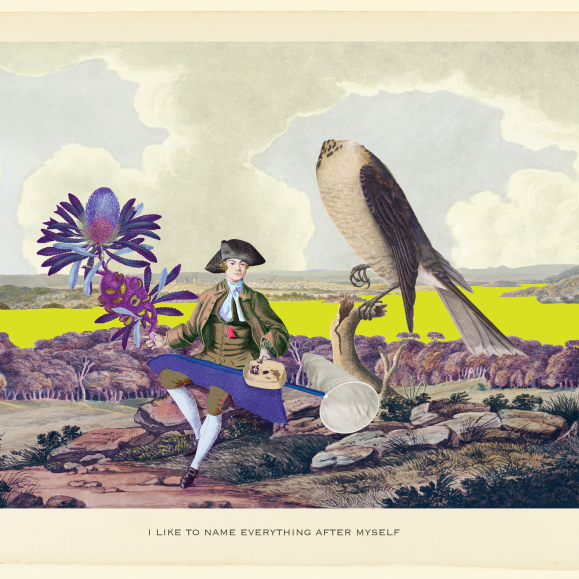 In works that comment on collecting, both institutional and personal, Joan Ross attempts a rewrite of history, but in a witty, self-effacing way.
https://artcollector.net.au/wp-content/uploads/2022/03/i-like-to-name-800-sq.jpg
579
579
JulietManolias
https://artcollector.net.au/wp-content/uploads/2021/11/Art-Collector-logos-transparency-WHITE-1080x1080px-2.png
JulietManolias
2022-03-24 14:13:06
2022-03-24 14:13:06
Artist Profile: Joan Ross