Juz Kitson: A Fine Balance
Juz Kitson uses the grace and elegance of fine porcelain to depict grotesque and abject subjects. She explores the brutality of nature, decay and intestinal and sexual parts of bodies.
Words: Prue Gibson
Photography: Nikki Short
Creating plaster moulds, slip-casting and glaze firing require technical skill and artisan expertise. No surprise to learn, then, that artist Juz Kitson, included in the most recent Museum of Contemporary Art Primavera 2013 exhibition for emerging artists, spends half her year in Jingdezhen, the ancient porcelain city of China. In this thriving, noisy and polluted city, she perfects her mastery and absorbs the history of ceramic practice before returning to the Australian bush to assemble her works and embark on the second half of her creative methodology.
At Art Stage Singapore 2014 Kitson exhibited her entire Primavera installation Changing Skin, which the artist described as "a chameleon, taking on the space around it, able to exist in many different spaces of classification". This vast and ambitious work was a heady mix of artefact and disturbing viscera. This is Kitson's strength: her ability to marry the elegant poise and grace of fine porcelain with the more grotesque elements of life and death – intestinal, sexual and biotic parts of the human body, of animal forms and reverberating patterns in nature. "The overall installation had an intended gravitational feel to it. There is a sense of massive, oozing heaviness to the work and a lightness," she says. "I wanted components to appear to lightly touch the wall and some heavily droop, this is significant as the works can either push you back or pull you close … as they oscillate between bio-spectacle and pre-science experiment."
The palette of Kitson's work is often overlooked but her pale creams and udder-pinks, suffused with dusky grey, contribute to the power of the works in two ways. Firstly, it does not compete with texture, surface and form. Secondly, her choices evoke a creek bed, a discarded mine, a bleached coral reef, abandoned bones on an ancient grave – the horrors of life. There is a strong sense of environmental damage and human instincts for destruction, for death, for decay. Asked if human desire was an important part of her work, Kitson says: "Underlying themes throughout my practice involve the abject nature of beauty and horror, desire and disgust and I incorporate these with confronting subject matter – human and animal organs, sexual reproductive organs, bones, as well as constructed hybrid specimens. The beauty of the materials, fleshy pinks, soft hues and high gloss porcelain whites along with the craftsmanship … represents the friction and dichotomy of brutality in nature."
Place is central to Kitson's practice. Whether she is spending half the year in her studio in Jingdezhen, China or in Hill End, a former gold mining town in New South Wales, that she visits to collect bones, antlers, husks, vertebrae, fur and hides, or back in her studio on the Central Coast of New South Wales, her surroundings fundamentally affect her. In her studio she uses Southern Ice porcelain and says: "I also work with a firing process called physcial vapour deposition, it's a form of electroplating, like chroming. Aesthetically and thematically it works; within the shiny silver surface you will see your reflection in the skull, reminding us of our own mortal coil – the swift passing of time. Omnia mors aequat – Death makes all equal."
This sense of the sinister gothic has always been part of Kitson's creative adventure. She absorbs the ambivalent notions of life and death, decay and vitality, Eros and Thanatos. "My process could be seen as a kind of ceramic alchemy or an embalming process; giving inanimate material a spark of life." With these practical skills and such an acute perception of the frailty and fears of life's pathologies, Kitson's work will continue to flourish.
Paul Greenaway
DIRECTOR, GREENAWAY ART GALLERY/ GAGPROJECTS
Asked whether Kitson's work sits between desire and disgust, dealer Paul Greenway says: "I am aware that some may see these themes as being sexy ideas and that's fine. Juz's scale enables her to avoid accusations of being cute or precious. Her bold approach and experimentation with forms and materials does attract me."
Greenaway took Kitson's work to the Art Stage Singapore and Art Dubai art fairs earlier this year. He says: "Lorenzo Rudolf is the director of Art Stage Singapore and this January he trialled the idea of six platforms dedicated to six countries or regions, with an independent curator for each. Aaron Seeto was the curator of the Australian platform and luckily he liked Juz's work because Lorenzo had strongly recommended she be included in the platform."
There are Australian artists working with ceramics such as Lynda Draper, Stephen Bird and Leah Fraser. Greenaway is aware of the importance of ceramics on the international stage. "Grayson Perry and Rachael Kneebone have been around for years and are not seen as ceramic artists, it just happens to be their medium. Danie Mellor, Brendan Huntley and a small group here have increased the profile of the medium a little. But the comeback [of ceramics] only helps emphasise the fashion aspect of art and doesn't seem helpful. Kitson is an artist, first and foremost."
Robert Cook
CURATOR OF MODERN AND CONTEMPORARY PHOTOGRAPHY AND DESIGN, ART GALLERY OF WESTERN AUSTRALIA
The curator of the 2013 Primavera exhibition at Sydney's Museum of Contemporary Art was Robert Cook, curator at the Art Gallery of Western Australia. Cook first discovered Juz Kitson's work in a group show at Greenaway Art Gallery/GAGPROJECTS in Adelaide, and was struck by the "impact and power" of it. He says: "Even though I first saw her work at a smaller scale, I realised it would rise to the challenge of a very large space."
Cook sees Kitson's work as having a sexual element which is not necessarily human, sitting somewhere between flora and fauna. Having spoken to Kitson about the Primavera exhibition, Cook knew that the installation would "work to corrupt the white cube and that, within that white space, it would grow organically, referring to reproduction … this is art practice working against museum practice."
The scale of Kitson's work functioned well at a distance but as Cook notes "it also drew you in for a closer, intimate look".
He adds: "Porcelain has a slipperiness and it envelops. I was interested to see how it worked with the other elements. There was a dialogue between substances. Elements were inserted or protruded through. In Kitson's work, the porcelain reclaims the organic."
This article was originally published in Art Collector issue 68, APR – JUN 2014.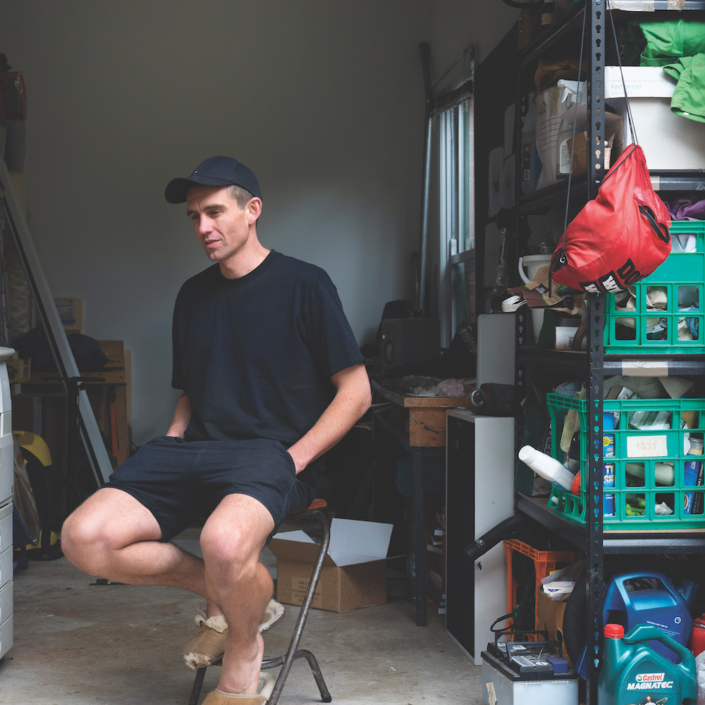 In the go-go-go of our everyday lives, artist Jamie O'Connell asks, will we ever be able to stop?
https://artcollector.net.au/wp-content/uploads/2020/07/20200227_8770-copy.jpg
1000
1000
Rosy Leake
/wp-content/uploads/2019/02/Art-Collector-Magazine-Online.jpg
Rosy Leake
2020-07-20 15:50:23
2020-07-20 15:52:03
Jamie O'Connell: 23-Hour Party person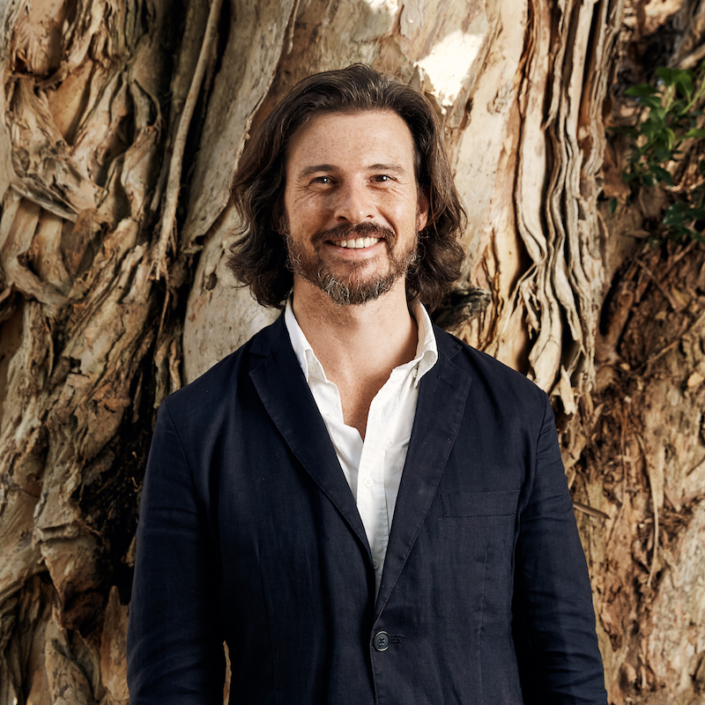 Oliver Watts' latest suite of seductive paintings explore spaces of retreat, sanctuary and exclusion in Sydney.
https://artcollector.net.au/wp-content/uploads/2020/05/OLIWATTS_-035-copy.jpg
800
800
Camilla Wagstaff
/wp-content/uploads/2019/02/Art-Collector-Magazine-Online.jpg
Camilla Wagstaff
2020-05-26 12:43:06
2020-05-26 12:43:26
Oliver Watts: Real Made Strange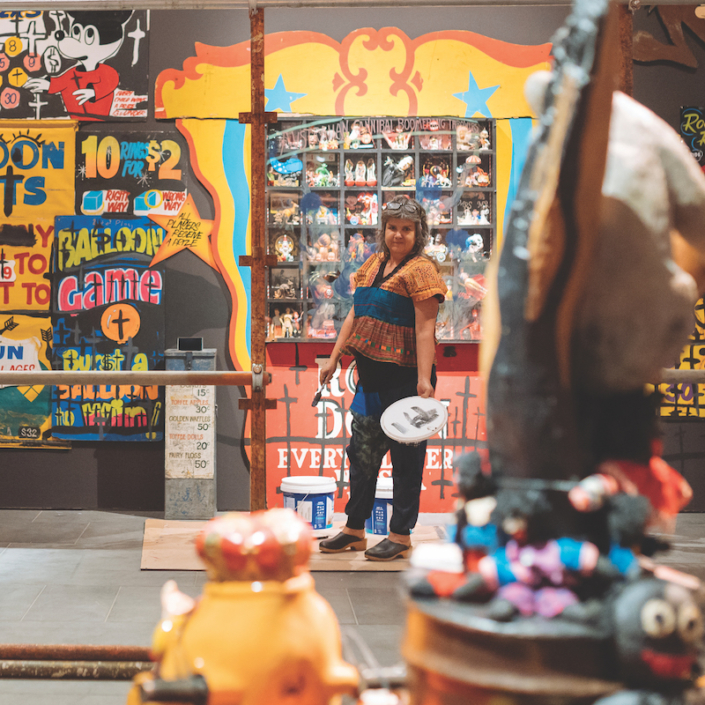 Employing anything from rusty lids and souvenir spoons to taxidermy birds and vintage fabrics, Karla Dickens unearths underlying narratives of both the tender and the traumatic.
https://artcollector.net.au/wp-content/uploads/2020/05/KD-Art-Collector-Magazine-Karla-Dickens-Daniel-Purvis-20200220_3896-copy.jpg
800
800
Camilla Wagstaff
/wp-content/uploads/2019/02/Art-Collector-Magazine-Online.jpg
Camilla Wagstaff
2020-05-05 13:30:07
2020-05-05 13:30:07
Karla Dickens: Lost and Found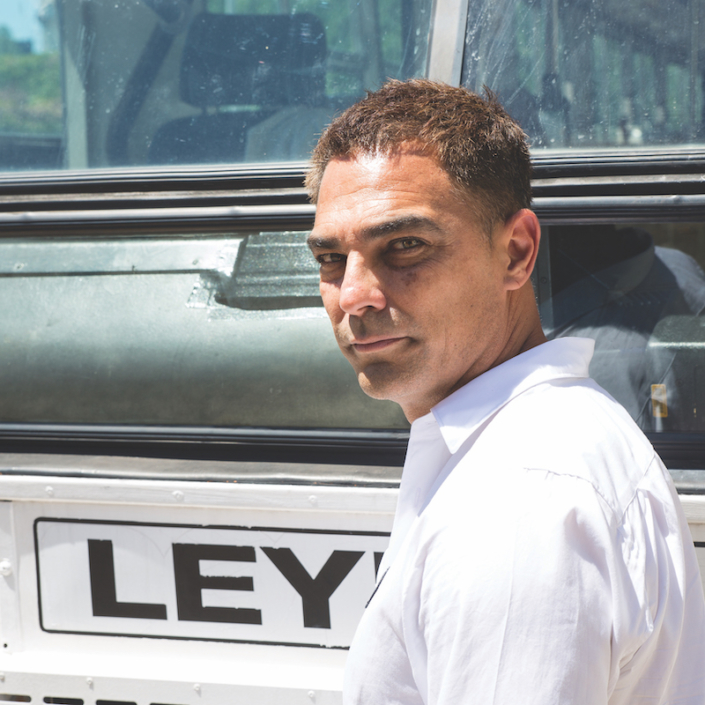 Michael Cook's latest photographic series mines the inherent racism toward Indigenous people, and the impact of materialism on community.
https://artcollector.net.au/wp-content/uploads/2020/05/MC-2.jpg
800
800
Camilla Wagstaff
/wp-content/uploads/2019/02/Art-Collector-Magazine-Online.jpg
Camilla Wagstaff
2020-05-05 13:19:24
2020-05-05 13:30:30
Michael Cook: Keeping up with the Joneses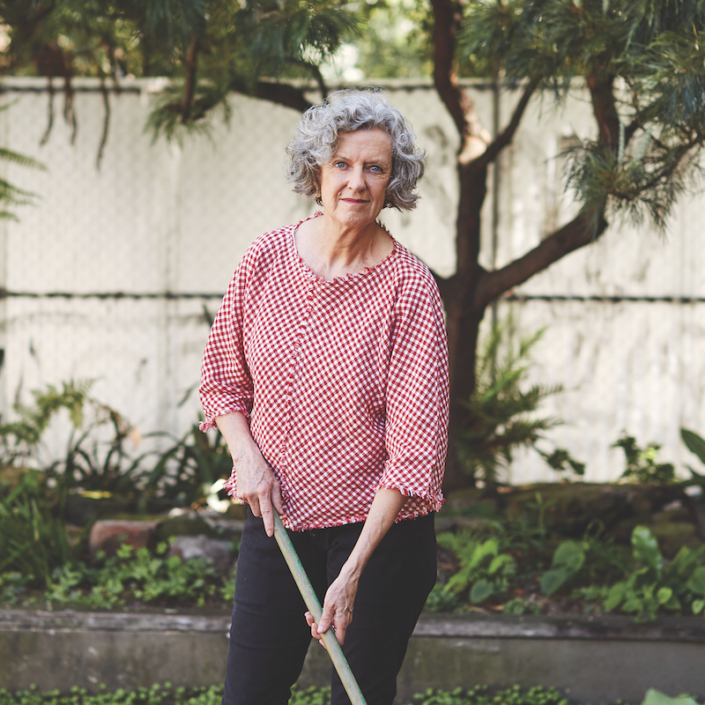 Over the past four decades, Australian artist Helen Eager has remained devoted to the pleasure principles of abstraction.
https://artcollector.net.au/wp-content/uploads/2020/05/HE-002_HELEN.jpg
800
800
Camilla Wagstaff
/wp-content/uploads/2019/02/Art-Collector-Magazine-Online.jpg
Camilla Wagstaff
2020-05-05 12:13:11
2020-05-05 13:31:23
Helen Eager: Keeping Composure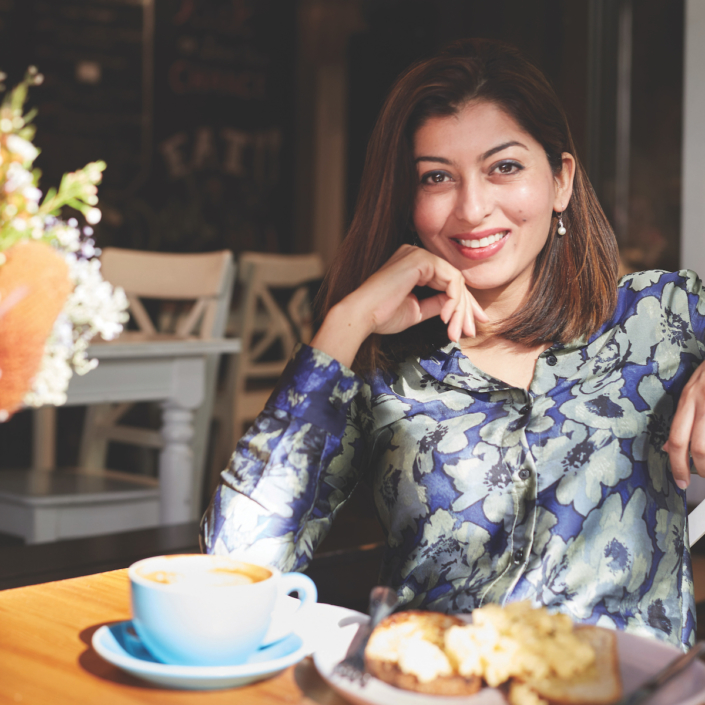 In 2019, Mehwish Iqbal had her first solo exhibition with Nanda\Hobbs in Sydney, and the unusual nature of her work left audiences intrigued.
https://artcollector.net.au/wp-content/uploads/2020/04/AC-Mehwish-Iqbal_005.jpg
1201
1200
Rosy Leake
/wp-content/uploads/2019/02/Art-Collector-Magazine-Online.jpg
Rosy Leake
2020-04-14 13:48:25
2020-04-14 13:49:25
Under the Radar: Mehwish Iqbal