Marti Friedlander: Camera Confidence
Marti Friedlander is one of New Zealand's most highly acclaimed photographers.
Three young girls stand on an unkempt lawn, their feet firm among the dandelions, brows furrowed, curiously staring into the camera. The dress on the girl on the left hangs crumpled off her sullen shoulders. These aren't pretty little things on their best behaviour for an adult. These are real mini people photographed by Marti Friedlander in the Auckland suburb of Mt Eden in 1969, without fear or pretension. The black and white image encapsulates Friedlander's approach to taking pictures.
"I like to think my work is a very personal way of looking at the world, which has humour, as well as being intuitive," says Friedlander. "Otherwise there is no point. Otherwise it's just snapshots."
The photograph of the girls appears in the new memoir Self-Portrait that Friedlander has written with Hugo Manson, published by Auckland University Press. An accompanying exhibition, also called Self-Portrait, runs at FHE Galleries in Auckland from 5 November to 7 December.
In the book, Friedlander, now 85, opens up about her life as one of New Zealand's leading photographers. Fittingly, her story is largely based on her work. Of the girls she writes: "the fact that the dress of the girls is slightly off her shoulders shows a rebelliousness which appealed to me."
Friedlander possesses a rebellious, fiercely independent streak herself. Born in London in 1928 to poor Russian immigrants she was raised in an orphanage and showed an early flair for the arts, winning a scholarship to Camberwell School of Art in South London. "I would have liked to have been a painter," she says. "(Pablo) Picasso said that every photographer is a frustrated painter. I think there is truth in that."
Instead, financial necessity meant she put an end to her studies and took a job as an assistant to ex-pat New Zealand photographer Douglas Glass. She worked in the studio, first for Glass and then kindly fashion photographer Gordon Crocker, until a strapping New Zealander entered her life. Marti married Gerrard Friedlander and the newlyweds moved to his homeland in 1958.
Self-Portrait opens with a quote by former Prime Minister Golda Meir: "Don't be humble, you're not that great." New Zealand in the late-1950s struck this confident young woman direct from bohemian London as a stiflingly humble place. Friedlander also describes it as having an innocence – and dullness.
"When I came to New Zealand I was extremely comfortable with myself. There was very little response to that notion that one liked oneself. In fact, people considered you were skiting. I used to say to them, 'But you have every right to skite'."
Friedlander worked for three years as a nurse in her husband's suburban dental practice. The couple's baby was stillborn in 1963 – a tragic event that became a catalyst for Friedlander's career as a freelance photographer: "Not because we lost our baby but because I didn't want to be Gerrard's nurse any more. I thought, 'Marti, look around you. This place has to change.' Everybody knew it."
Using her lens, Friedlander started to come to grips with her foreign environment and in the process captured some of the most beloved images of New Zealand in the 1960s and 1970s. The images contain a deep affection for the subject matter whether it is surly farmers, protesting feminists or crying children. Photography, says Friedlander, is about seeing.
Dealer Kathlene Fogarty of FHE Galleries singles out one of her favourites. In Retired Couple, 1969 an elderly couple stand in a bare garden outside a plain suburban house. "If you were driving along you might think what a seemingly barren life that must be," says Fogarty. "But when you look at the photograph, his arms and her arms are entwined. They are linked from the lower elbow right down. You look at that and think, 'Oh my goodness, how you can miss the incredible richness in their lives?' Behind the façade of this house must be so many layers of wonderful times and a lot of love."
As well as everyday New Zealanders, Friedlander took portraits of the country's foremost artists and writers, including Gordon Walters, Keith Sinclair, CK Stead and Ralph Hotere. "And I was friends with all these people," she says. "I think particularly they were friends with me because I was an unusual woman."
The indomitable Marti Friedlander has racked up a string of achievements throughout her 50- year photography career. There is Moko: The Art of Maori Tattooing, the moment-harnessing book of tattooed Maori women she made with historian Michael King that has been in print continuously since 1972; the hugely popular 2001 retrospective exhibition presented by Auckland Art Gallery that toured the country; being named a Companion of the New Zealand Order of Merit in 1998 and receiving an Icon Award from the Arts Foundation in 2011, an honour reserved for an exclusive group of inspirational and influential artists who have made a lasting mark on the country's culture.
Friedlander was the subject of a 2004 documentary Marti: The Passionate Eye and her work is held in public collections throughout New Zealand including significant collections at Auckland Art Gallery and Te Papa, the national museum. In 2010 she generously gifted all 47 images from the Moko suite to Te Papa.
But ask Friedlander what the highlight of working life has been and none of these accolades register. Sitting at her kitchen table in an inner Auckland suburb she declares in her deep, warm, raspy voice: "Taking photographs that I think are terrific."
While the publication of memoir may be a time for reflection, Friedlander is not one to look backwards. When she talks about her work she talks about the pictures she is taking now, today. She never stops. The most recent image in the book is of a young couple taken this January.
Friedlander no longer sees her adopted country with that outsider eye – she has lived in New Zealand too long – but her work does retain its wit. On a recent holiday to Sydney with Gerarrd she was on the steps of the art gallery and raised her digital Canon to record a crowd of young Chinese people, all taking pictures on their cameras. "I will make that into a really fabulous photograph of today," she says. "Who knows – in 10 years they may be using their brains to take pictures. I call that contemporary."
Kathlene Fogarty
DIRECTOR, FHE GALLERIES, AUCKLAND
Despite working as a photographer since the 1960s, Marti Friedlander did not have gallery representation until Kathlene Fogarty opened FHE Galleries in Auckland in 1993. "Sometimes you get really lucky," says Fogarty. "Marti was, for many years, our only photographer. It was a mark of the respect we had for her."
Fogarty says buyers were immediately drawn to Friedlander's work, attracted by the power of images of everyday life. She says, "New Zealanders are quite perplexed by themselves. One way to come to terms with who you are or what you do is to look at an image of it because it's a kind of removal. I surprisingly found a huge demand for Marti's work."
That demand extends to overseas buyers. Recently a private American collector, with one of the largest collections of photography in the United States, paid the top price for a Marti Friedlander work. It was the now iconic photograph of sheep emerging on a misty rural road, Eglinton Valley, which was the hero image of the 2001 public retrospective.
Friedlander's work generally sells for between NZ$6,800 and $10,000 with prices maintaining or exceeding the gallery level on the secondary market. The edition runs are deliberately kept small to between three and five. "We treat the images like gems," says Fogarty.
The upcoming exhibition at FHE Galleries is the opportunity for people to see the work and also meet Friedlander, who is generous with her time. Fogarty recalls Friedlander speaking to school pupils during Moko, an exhibition of her renowned images of tattooed Maori women. "There was a beautiful little autistic boy who wrote a note to Marti saying, 'Some of the tears in the photographs I can almost taste them like salt in my mouth.' How amazing. He completely got it."
Leonard Bell
CURATOR, AUTHOR AND ASSOCIATE PROFESSOR OF ART HISTORY, UNIVERSITY OF AUCKLAND
Leonard Bell has been looking at Marti Friedlander's photographs for a long time. He first encountered her work at an exhibition of photographs of children at a now defunct tavern in Auckland in 1966. Photography was slow to be recognised within the canon of New Zealand art history. Friedlander is, Bell says, one of the best photographers working in New Zealand during the mid-20th century alongside fellow immigrants Dutch photographer Ans Westra and Czech Frank Hofmann.
As an outsider in a new country Friedlander brought a fresh, astute perspective on society. "She was wanting to find things out and know more about people or situations and using a camera was her prime means of doing that," says Bell. "One aspect of her career is she's very self-critical. She always set herself very high standards, and strove to make the best photograph. She works both intuitively and as a thinking photographer."
Bell has written a book on Friedlander. Following the success of Auckland Art Gallery's major retrospective exhibition it struck him that a substantial book was crying out to be written. He published Marti Friedlander in 2009 and curated the accompanying exhibition Looking Closely at the University of Auckland's Gus Fisher Gallery.
While researching the book Bell discovered what a prolific image-maker Friedlander is. "She is still producing. I thought I'd seen everything but I haven't. They are still appearing from God knows where."
Although often described as a documentary photographer, Bell regards Friedlander's work as possessing an exploratory quality, as opposed to straight reporting. "I see her photography as coming out of an interactive, very subjective process in which she is finding a way through what can be quite complicated situations," he says.
This article was originally published in Art Collector issue 66, OCT-DEC 2013.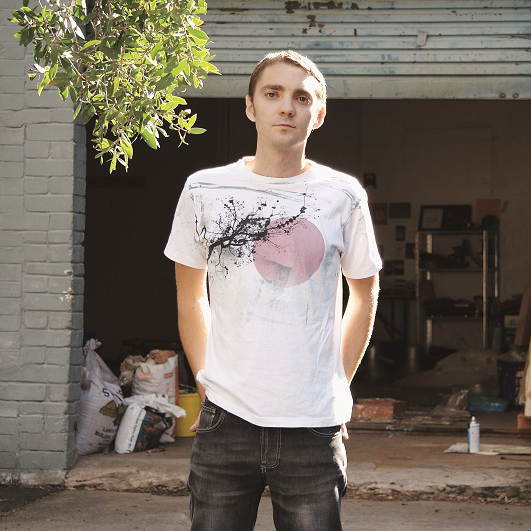 Blood sculptures that melt in the warm air on opening night, chewing gum soldiers that visitors tread across the gallery floor and jaffas that melt into hair gel are all exchanges of substances that are part of the process in Tim Silver's artworks. To Edward Colless they form a poetic theme of sickening, contaminating love like the kiss of a vampire.
https://artcollector.net.au/wp-content/uploads/2022/03/Tim_Silver-1_1-800q.jpg
531
531
AdrianaBorsey
https://artcollector.net.au/wp-content/uploads/2021/11/Art-Collector-logos-transparency-WHITE-1080x1080px-2.png
AdrianaBorsey
2022-03-31 15:44:35
2022-03-31 15:44:35
Artist Profile: Tim Silver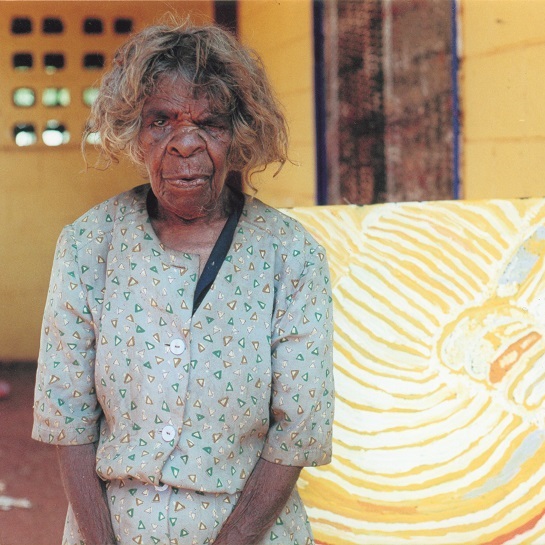 Makinti Napanangka, now over 70 years old, paints on the ground in the open air hunched over her canvas, her brushstrokes confident and instinctive. The efforts of her day's work are eagerly sought by institutions and collectors all over the world. Jennifer Isaacs visited this prominent desert painter's remote home base at Kintore, to watch her work.
https://artcollector.net.au/wp-content/uploads/2022/03/Makinti2-800-sq.jpg
545
545
AdrianaBorsey
https://artcollector.net.au/wp-content/uploads/2021/11/Art-Collector-logos-transparency-WHITE-1080x1080px-2.png
AdrianaBorsey
2022-03-31 15:25:22
2022-03-31 15:25:22
Artist Profile: Makinti Napanangka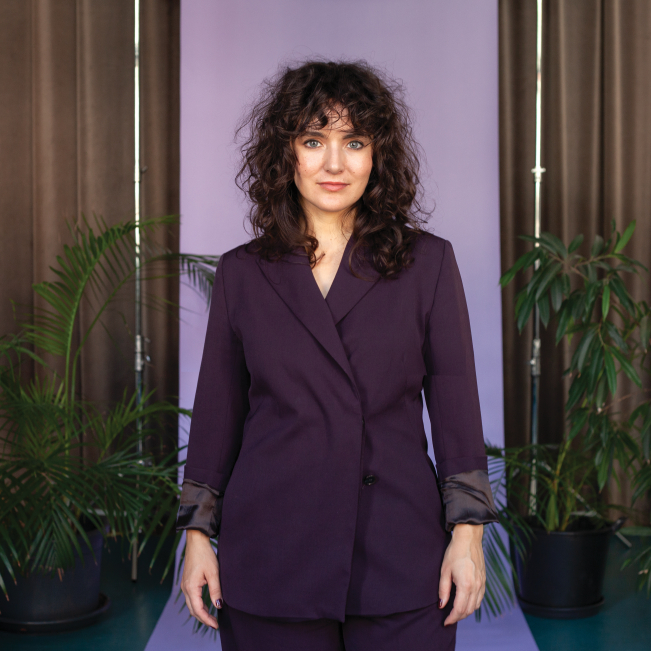 Reflecting on a haunting familial past, Pilar Mata Dupont grapples with the fractured narrative of her ancestry in dark, beautiful and theatrical images.
https://artcollector.net.au/wp-content/uploads/2022/03/ACA-PilarMataDumont-LHH_04-800-SQ.jpg
651
651
AdrianaBorsey
https://artcollector.net.au/wp-content/uploads/2021/11/Art-Collector-logos-transparency-WHITE-1080x1080px-2.png
AdrianaBorsey
2022-03-24 15:39:08
2022-03-24 15:39:08
Artist Profile: Pilar Mata Dupont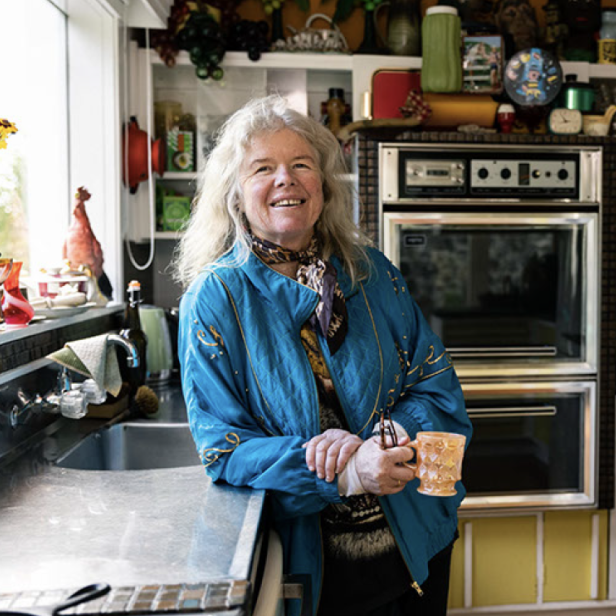 In forms from photography to installation, Judy Darragh takes us into spaces of both memory and physical experience, along the way combining the social, political and personal.
https://artcollector.net.au/wp-content/uploads/2022/03/Judy-Darragh.568-800-sq.png
616
616
AdrianaBorsey
https://artcollector.net.au/wp-content/uploads/2021/11/Art-Collector-logos-transparency-WHITE-1080x1080px-2.png
AdrianaBorsey
2022-03-24 15:17:09
2022-03-24 15:17:09
Artist Profile: Judy Darragh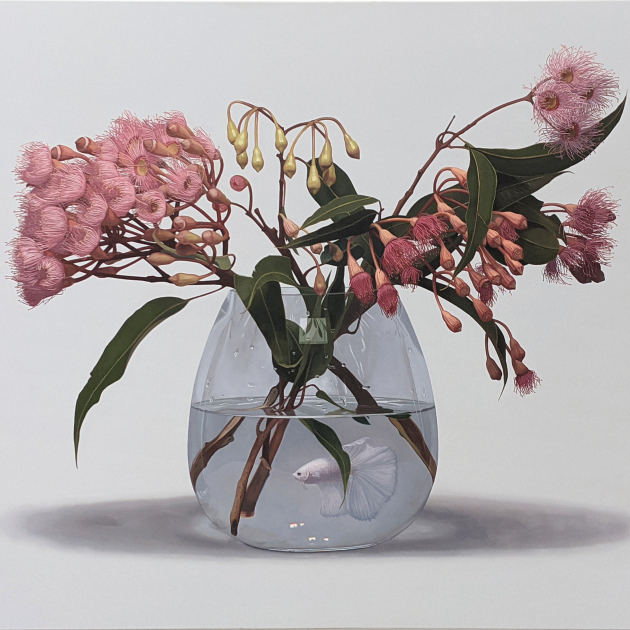 Challenging us to decipher what is real and what is unreal, Jonathan Dalton asks us to keep our critical thinking at the fore.
https://artcollector.net.au/wp-content/uploads/2022/03/Flowers-and-Fish-166x132cm-Oil-on-Linen-Jonathan-Dalton-800-sq.jpg
630
630
AdrianaBorsey
https://artcollector.net.au/wp-content/uploads/2021/11/Art-Collector-logos-transparency-WHITE-1080x1080px-2.png
AdrianaBorsey
2022-03-24 14:27:39
2022-03-24 14:27:39
Artist Profile: Jonathan Dalton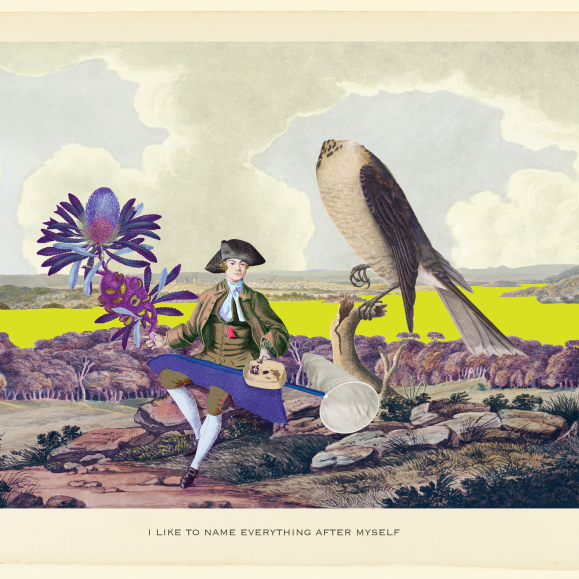 In works that comment on collecting, both institutional and personal, Joan Ross attempts a rewrite of history, but in a witty, self-effacing way.
https://artcollector.net.au/wp-content/uploads/2022/03/i-like-to-name-800-sq.jpg
579
579
AdrianaBorsey
https://artcollector.net.au/wp-content/uploads/2021/11/Art-Collector-logos-transparency-WHITE-1080x1080px-2.png
AdrianaBorsey
2022-03-24 14:13:06
2022-03-24 14:13:06
Artist Profile: Joan Ross