MOP/Galerie pompom: Back to Front
When MOP co-directors Ron and George Adams moved their artist run initiative to Chippendale in Sydney eight years ago, a commercial arm of the space, Galerie pompom, was born and is today run by Samantha Ferris.
Words: Helen McKenzie
Photography: Nikki Short
Collectors should keep a close eye on the Chippendale gallery that is home to both the Artist Run Initiative MOP and commercial gallery Galerie pompom. MOP (Modes of Practice) is a stepping stone, a launching pad, a test lab for carefully selected emerging artists – both young and old – and pompom gives many MOP artists a chance to show in a commercial gallery. MOP co-director George Adams says: "What people don't realise is that a career in art has a grass roots beginning; most people read art journals and think artists instantly go from graduation to representation by Roslyn Oxley, or instantly have a show at the Art Gallery of New South Wales."
Each year MOP receives hundreds of proposals from emerging artists keen to show their works at the ARI. MOP's mentoring extends beyond artistic creation, they also advise on the curatorial and administrative side of the business. "It's good for the artists to be taken seriously by a gallery like MOP," says George. "We help them set up future careers so that if they don't continue on the art practice they can go into administration."
MOP began life in 2003 at the instigation of co- directors George and Ron Adams and a team of artists as committee members. Started, George says, because of the "lack of spaces, reputable venues, for unrepresented emerging artists to show in." The government funded ARI was first housed in an ex- rag trade building in Redfern and for many years had the gruelling schedule of presenting a new show every two weeks. Moving to a new gallery space in Chippendale eight years ago allowed the committee to rethink their program. "Our original intention was to take MOP to an institutional level and have a building with studios, but we would have needed a lot of funding," says Ron. They decided upon adding a commercial gallery arm and Galerie pompom (MOP backwards) came to life.
With a delighted smile George says: "Once everyone realised we were opening a commercial gallery people came out of the woodwork, unrepresented artists, or artists represented interstate but not in Sydney and some mid-career artists. We really wanted to continue the legacy of MOP and create a new model at the same time. So we decided to just pick artists who we felt were the next artists that commercial galleries might come along and snaffle up." Samantha Ferris runs pompom, which now boasts a strong stable of 18 artists. "The progression from MOP to pompom enables us to give people even more opportunities," says Ferris. Additionally pompom has on occasion presented work by represented artists. The late Adam Cullen had two shows with the gallery despite having gallery representation in Sydney.
The two galleries co-ordinate opening nights to maximise exposure for all the exhibiting artists and Ferris says the feedback from the Arts Ministry for their business model has been favourable. "The ministry is really about sustainable business, they recognise the need for ongoing and not short lived businesses," she says. The gallery directors also promote their artists beyond the gallery walls: "We have had artists at Art Stage Singapore twice and this year will be our second time to Sydney Contemporary," says Ferris.
George, Ron and Samantha are regulars at all the art school graduation shows and are clearly unfailing champions and nurturers for committed artists.
Do they ever fiercely disagree? "Oh yes" says George simply. "We largely enjoy the same thing," says Ferris and Ron adds with a laugh: "We enjoy the intellectual banter and are all good at arguing!"
PROGRAM HIGHLIGHTS AT GALERIE POMPOM
Mason Kimber
Oltre la Vista
1 – 26 April 2015
This will be Mason Kimber's first show with pompom after his sold out show with MOP. Gallery director Samantha Ferris says: "Mason's new work is a direct result of his time in Rome last year on residency. I am very interested to see how these new works that play with perspective and interior space will transform the gallery and how ancient art forms feed into contemporary painting and exhibiting. Mason is constantly pushing and exploring, I like his energy as a painter."
Todd Robinson
Experiments in Natural Philosophy
29 April – 24 May 2015
This will be a solo exhibition of new sculpture from Todd Robinson, but Ferris is keen to keep under wraps the direction of the new work. "For this show Todd wants a big element of surprise," she says. "He had a sold out show at the first Sydney Contemporary with his extraordinary balloon sculptures. Todd is a PhD student and has just returned from showing his work in New York."
Rochelle Haley
Through Form
27 May – 21 June 2015
Rochelle Haley's new paintings are informed by the study of dance theorist Rudolf Laban and her experimental live drawing projects. "It's to be the melding of such energies, on the canvas," says Ferris. "It is a very exciting prospect." Haley is a university lecturer at UNSW Art & Design.
PROGRAM HIGHLIGHTS AT MOP
Ali Noble and Cybele Cox
The Golden Flower Pot
1 – 26 April 2015
The Golden Flower Pot began as a conversation between artists Cybele Cox and Ali Noble about the merits of ornamentation and imagination within their respective practices. Cox's ceramic sculpture, painting and drawing explore the mythic world. Noble's latest work continues the artist's hi-fi colour palette and unique felt-assemblage methodology. New to her practice are plywood constructions with a greater corporeal reference (scaled up works) that amplify the possibility of feeling the works. "It will be a must- see collaboration," says gallery co-director George Adams.
Peter Nelson
The Scared Man
29 April – 24 May 2015
"Peter Nelson is a multidisciplined artist who has shown extensively at ARIs and recently returned from living in China," says MOP co-director Ron Adams. "I am really interested to see what he comes up with next. Peter has said the work will comprise a short story on paper, ink paintings on paper, a video animation and a ceramic shelf work."
Chris Dolman
Mod cons
27 May – 21 June 2015
"Mod cons will be an exhibition of photographic print works and ceramic objects which seek to reinterpret modern art motifs through the lens of the everyday," says artist Chris Dolman. "This exhibition will see a mix of high and lowbrow materials with traditional and ad-hoc methods of art making." George advises that they have been watching Dolman's work for a long time: "We have always loved his work, he works in sculpture, photography, ceramics and painting and we think he has a bright future."
Article originally published in Art Collector issue 72, APR-JUN 2015.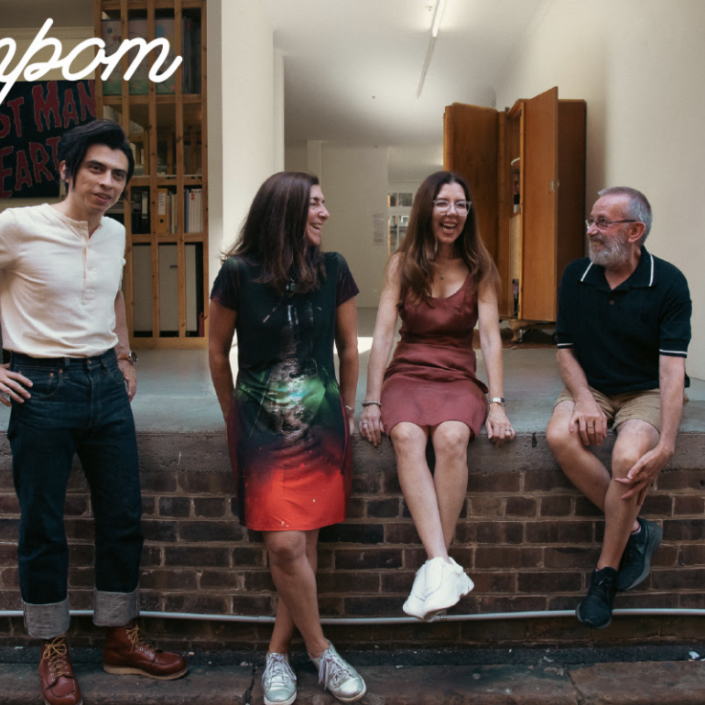 After 10 years in the heart of Sydney, Chippendale gallery will close at the end of its current exhibitions.
https://artcollector.net.au/wp-content/uploads/2022/03/Screen-Shot-2022-03-22-at-3.08.20-pm-copy.png
770
770
MaddyMatheson
https://artcollector.net.au/wp-content/uploads/2021/11/Art-Collector-logos-transparency-WHITE-1080x1080px-2.png
MaddyMatheson
2022-03-22 15:21:17
2022-03-22 15:26:22
Galerie pompom set to close in April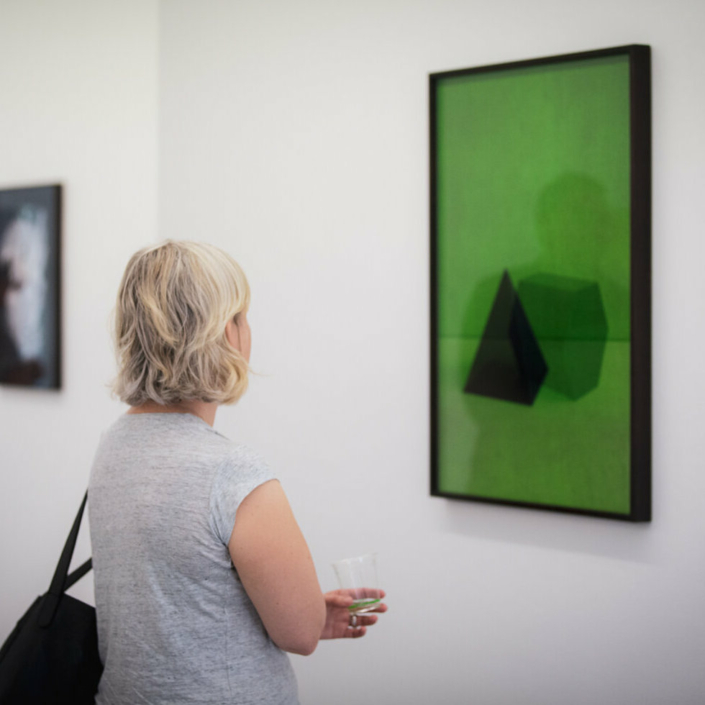 Michael Reid Gallery joins Chippendale Contemporary's art walk this Saturday, aimed at introducing collectors to galleries in the area.
https://artcollector.net.au/wp-content/uploads/2022/03/IMG_2105.jpeg
980
980
MaddyMatheson
https://artcollector.net.au/wp-content/uploads/2021/11/Art-Collector-logos-transparency-WHITE-1080x1080px-2.png
MaddyMatheson
2022-03-11 13:39:19
2022-03-11 13:51:35
Art walk event aims to activate central Sydney arts precinct
Galerie pompom presents work by Anna Madeleine Raupach.
https://artcollector.net.au/wp-content/uploads/2022/03/AnnaMadeleineRaupach_SlowViolence_Orroral-Valley_detail-a4b89112.jpg
854
854
acmag2019
https://artcollector.net.au/wp-content/uploads/2021/11/Art-Collector-logos-transparency-WHITE-1080x1080px-2.png
acmag2019
2022-03-07 14:15:24
2022-03-07 14:15:24
Anna Madeleine Raupach: Too Late to Leave