GAGPROJECTS / Greenaway Art Gallery
What's in the Stockroom this week? We wander through Adelaide's GAGPROJECTS / Greenaway Art Gallery, with director Paul Greenaway. Pictured in his Stockroom holding a work by David Griggs.
Imants Tillers, In Praise of Doubt, 2017. Synthetic polymer and gouache on canvas boards, 229 x 213cm.
The images embedded in the work are from Giorgio De Chirico, Hans Heysen and George Tjungurrayi, seemingly disparate imaages that sit perfectly together. What I love about this painting is the fact it opens up so many questions, are we living in a God-bereft desolation? Can we learn from first nation peoples? Which is the Haunted Nation referred to? There is so much to unpack in all of Imants Tillers' works.
Jenny Watson, Self portrait with striped wallpaper, 2004. Oil and acrylic on rabbit skin glue primed cotton, 230 x 102cm.
Jenny's work is commonly described as "diarist-like", but the relationship between text and image is conceptual and the text does not always match the image. So, one is left wondering. Jenny did explain that this painting was made in New York when she housesat her then-dealer's home and looked after the cat. This bold painting continues to bring a smile to my face even if I feel like a voyeur into Jenny's personal space.
Darren Siwes, Album Pellis Cor Meum & Brunneis Pellis Cor Meum, 2018. Giclée on lustre paper, 130 x 87cm each.
Darren Siwes has used family members and their stories in the many tableaus he has constructed and photographed. Here is his niece dressed in secondhand clothes of the 1950s, similar to those worn by her Mother, who was part of the Stolen Generation. I particularly like the attention to detail in these images – clothes, carpet, wallpaper and lighting all converge to create a simple yet powerful picture. But what strikes me most is the strength of this young woman to survive.
Hossein Valamanesh, Takes two…, 2016. Bronze, copper oil burner, 165 x 111 x 95cm.
Hossein Vlamanesh is best known for his pared back minimal constructions using natural materials – reminiscent of a 3D poem by Rumi. But from time to time Hossein will cast in bronze one of these ideas.
This work refers back to an earlier piece from 20 years ago, a much smaller work made from an inverted lavender bush with a small flame. This more substantial sculpture of two interlocking gum branches dancing together seems more joyous and with the double flame speaks to me of love as they seem to hover of the ground.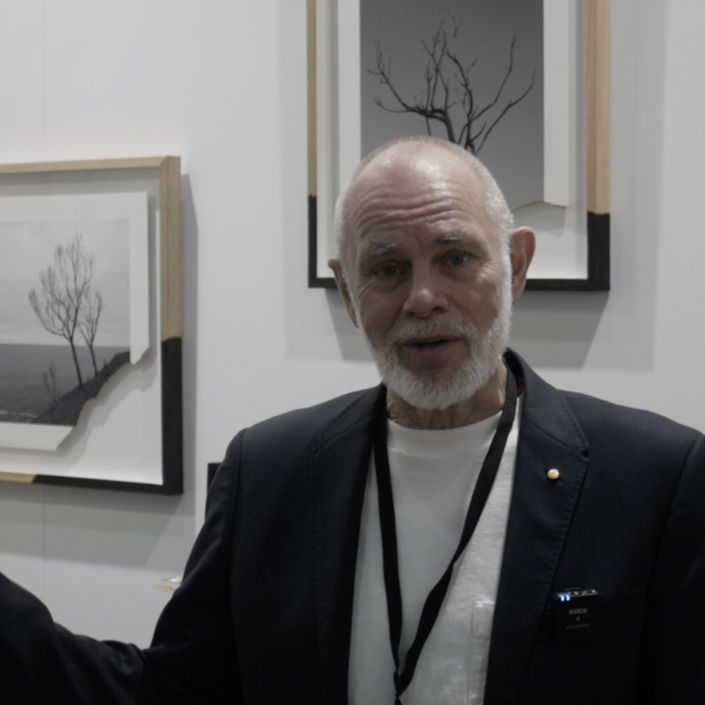 GAGPROJECTS presents work by James Tylor and Rebecca Selleck at the Melbourne Art Fair 2022.
https://artcollector.net.au/wp-content/uploads/2022/02/Screen-Shot-2022-02-20-at-10.57.55-pm-copy-2.png
1523
1523
MaddyMatheson
https://artcollector.net.au/wp-content/uploads/2021/11/Art-Collector-logos-transparency-WHITE-1080x1080px-2.png
MaddyMatheson
2022-02-20 23:40:25
2022-02-20 23:40:25
Art Collector x MAF 2022: GAGPROJECTS